Prof Patrick E. Egbule speaks on his new book.
11 min read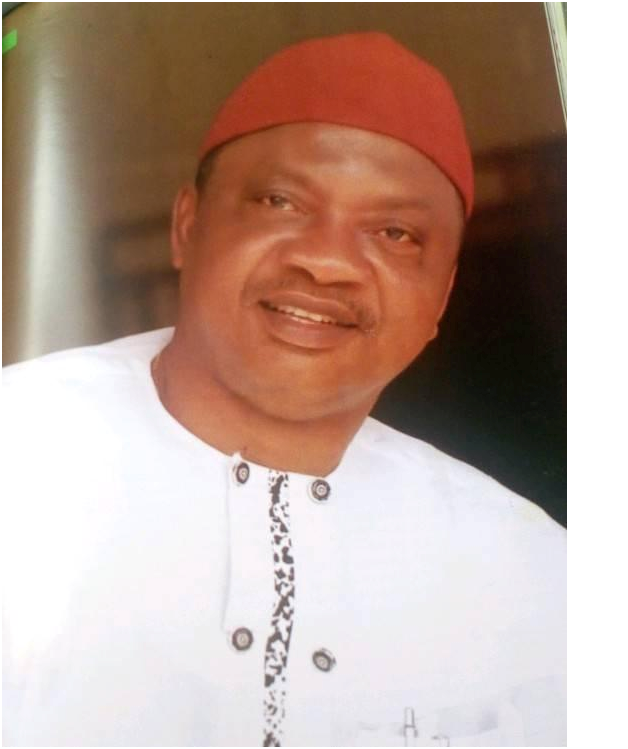 Patrick Ekezie Egbule is a professor of  Agricultural Science and Workforce Education who has been shaped by three major institutions to become what he is today. First was High School Umuaka HSU, where he read and later came back  to teach between 1986 and 1988. Another institution is the robust  University of Nigeria Nsukka UNN. Our amiable professor read in this university, did his Masters in the same school and later went back and obtained his doctorate degree from the same institution.
The last but not the least is the Delta State University DELSU, where he presently lectures.  In DELSU, he rose through the rank and file and became a professor in 2007. Professor Patrick Ekezie Egbule held several positions such as Head of Department, Associate Dean of Faculty, Director of Degree Affiliate Program and presently, he is the Director Academic Planning.
The second son of Chief and Lolo Leonard Egbule from Umuduruaku-Obara, Ibeoma Ekwe in Isu LGA of Imo State holds the chieftaincy title of Ugwumba in his community, Ibeoma-Ekwe.
Umuaka Times Delta State correspondent engaged the professor recently on his new book and other issues. The interview was really inspiring as the professor was at his best.
Excerpts:
Can you please briefly tell us about yourself?
Thank you for granting me this interview. I'm sure this is the first time I am having this opportunity. It is my belief that this interview will serve as praxis for future relationships and cooperation in our quest and service to the nation and humanity.
I am Patrick Ekezie Egbule, a Professor of Agricultural and Workforce Education. I am the second son of Chief and Lolo Leonard Egbule of Umuduruaku-Obara Ibeoma Ekwe in Isu LGA of Imo State.
Where did you have your secondary education?
I had my secondary education at St Saviours College Umuaka, before proceeding to the University of Nigeria Nsukka UNN. Upon graduation, I was privileged to be deployed to my Alma mater, St. Saviours High School as Senior Agricultural Science teacher.
Was it only agriculture that you taught at your alma matter then?
As a result of the dearth of science teachers then, coupled with my panache for teaching and my boys in the school, I volunteered and took up the teaching of Chemistry at the senior and graduating class.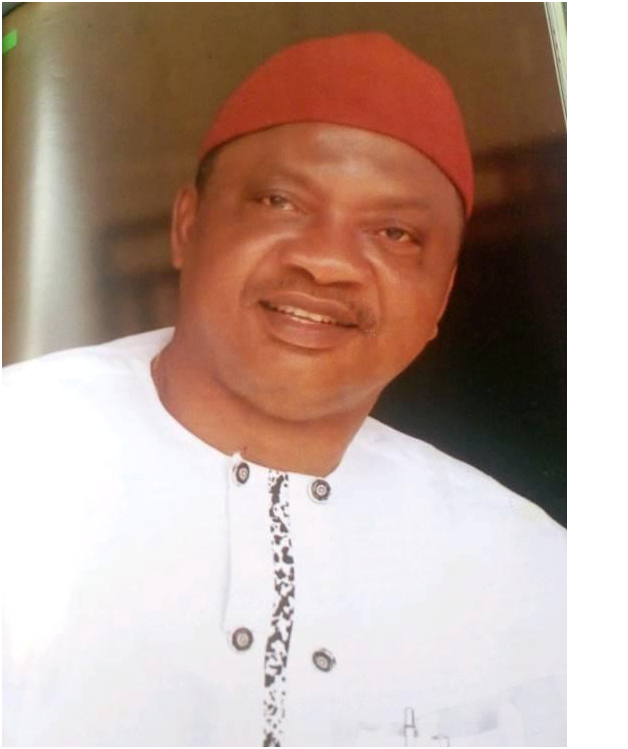 How can you describe the impact your teachings made on your students at your alma matter?
My greatest happiness today is that almost all the boys came out in flying colours. Majority of these boys, now men, are today excelling in their numerous chosen careers.
Can you remember the faces of any of your students then, if you see them today?
I can. You, the founder and editor of 'Umuaka Times' were one of them!
How long did you teach at St Savious?
I taught at St Saviour's for three years, between 1986-1988.
How can you describe that period?
Truly I enjoyed my job and my boys. Moreover, the (Umuaka) indigenes are very enlightened, urbane and hospitable.
Can you tell us more about your  journey to the doctorate world?
I obtained the PhD from the University of Nigeria Nsukka before joining the Delta State University, Abraka, where I rose through the ranks to become Professor in 2007.
Congrats to you sir. What are the positions you have held at Delta State University?
In the university, I held several positions such as Head of Department, Associate Dean of Faculty, Director of Degree Affiliate Program and presently the Director Academic Planning.
What of outside the university?
Outside the University, I'v served as a consultant to many organizations including the Senate of the Federal Republic of Nigeria, on Agriculture and Rural Development. I'v also chaired several course accreditation teams of the National Universities Commission (NUC). I was National President of the Nigeria Vocational Association(NVA).
What of your religious background and community services?
I'm active in Catholic Church and community activities as well. I was conferred with a chieftaincy title of Ugwumba  by my community, Ibeoma-Ekwe in 2016. I'm married to Dr Mrs Olivia Sochi Egbule and we are blessed with some children.
 Is it true that it is very difficult to become a Professor here in Nigeria than in other parts of the world such as Europe and America?
To become a Professor is not an easy endeavour, both in Nigeria and elsewhere. Generally, there are universal criteria and conditions that must be met before one can be elevated to the position of professor. In the first place, one must earn a PhD from a recognized university. Then the individual must be engaged in active teaching, research and community service for a minimum of twelve years.
What is the employment status of a young PhD holder in Nigeria?
Usually, a young PhD holder is employed as lecturer 11.Then he has to be promoted to Lecturer 1,to Senior Lecturer, to Associate Professor and finally to Professor.
what is the duration to attain all these positions?
The minimum period a PhD holder has to stay on each of the above five career paths is three years, with active research and publication engagements in quality local and international journals. There is this common slogan: You 'publish or perish'.
So what is the bottom-line here?
The bottom line here is serious academic and university engagements, especially for those who want to get to the professorial cadre, is not for the lazy and indolent individuals.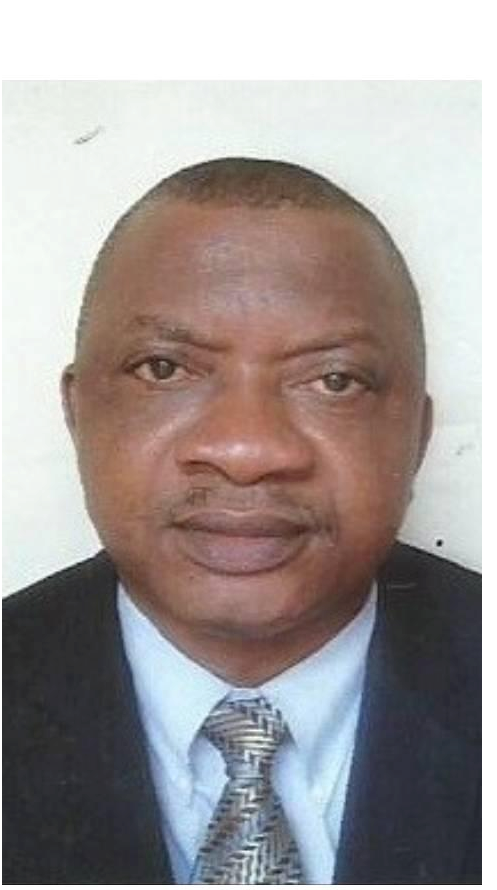 What about in the United Stated?
However, in the United States and some countries, once one obtains a PhD and takes up a university teaching career, he is often addressed as a professor. But in such countries, they still have FULL professors who must meet the criteria and conditions enumerated above.

There are many scientific inventions today that aid academics and learning. What is your opinion on the standard of education in Nigeria today?
The dynamism in all areas of human endeavour has led to exponential growth in knowledge and scientific inventions. These scientific inventions are many and varied. In medicine for example, there are many scientific discoveries in life-enhancement drugs, vaccines, fertility trials etc. In agriculture, high yielding varieties of crops and livestock have been discovered, including the practice of hydroponics and aeroponics. In education, new pedagogical approaches and practices have been established, including the deployment of robot teachers in the classrooms. The issue of scientific discoveries is so important that nations such as South Korea now have the ministry of possibilities that dwell on scientific discoveries, especially on artificial intelligence.
Can you talk a little about our own discoveries here in Nigeria?
In Nigeria, the growth in scientific inventions and discoveries has been greatly hampered on account of lack of political will and inept leadership. Unfortunately in what we had was 'Ministry of Enjoyment and Purpose fulfillment'(in Imo state), and 'Stomach Infrastructure'(in Ondo State).
Can you explain further sir?
The debate on the standard of education in Nigeria has been an ongoing one, with majority of the view that standards and quality have fallen drastically at all levels of education. There appears to be a consensus that the fall in standards is more at the tertiary level, followed by secondary, and primary levels in that order. The proponents of fallen standard of education in Nigeria will quickly cite the glaring lack of equipment and facilities, such as dilapidated buildings, lack of laboratories, overcrowded classrooms, lack of teaching tools, furniture, internet facilities and poor power supply. There is the issue of education policy somersault as well as lack of requisite quality and remunerated teaching personnel.
What about teachers?
Nigerian teachers at all levels rank among the least paid in the world. Education in Nigeria has been grossly underfunded. The percentage funding of education in Nigeria has never gone above 8 percent of the national budget. This is far below the UNESCO recommendation of a minimum of 25 percent to galvanize socio-economic developments. Ghana and even some other small African countries have been meeting this recommendation over the years. The gross underfunding in Nigeria has greatly impacted negatively on quality education program delivery.
What these gloomy pictures you pained, what do you have to say about the quality of graduates Nigerian universities graduate yearly?
Our college graduates are often rated as unemployable on account of lack of requisite employability skills. This goes to explain why Nigeria teachers' unions such as ASUU are always on strike.
You recently wrote a book on Entrepreneurship. We were expecting that you would write a book on Agriculture, but you focused on entrepreneurship. What was your motivation?
Thank you for this question. In the first place, writing is an art, which has always been in me and which was largely sharpened through education and training. Yes ,my latest book is titled: Entrepreneurship: Fundamentals and Practice.
Who are your publishers and in which year did you publish the book?
My book was published by Totan Publishers Nigeria Limited in 2019.
Tell us a little about Totan Publishers.
Totan is a very reputable publisher with branches at Abuja, Ibadan, Lagos, Owerri and Zaria.
Who edited the book?
The book was edited by Professor Pat Utomi, Nigeria's foremost entrepreneurship educator and economist. The public presentation of the book on June 8,2019 was also chaired by him.
You said the art of writing is in you, before you wrote this book, have you been writing or editing books?
Prior to writing this book on entrepreneurship, I have written and edited books on agriculture and agricultural education. But the urge to document my thoughts and reflections on entrepreneurship in a book form has always been in me. After my PhD, I did a Post-doctoral Masters Degree in Industrial and Labour Relations. The urge to write the book was rekindled due to the paucity of books on the subject and the strategic relevance of entrepreneurship in transforming communities through economic empowerment for sustainable development. Moreover, the present youth unemployment, which has culminated in frightening levels of insecurity is also a major impetus for the development of entrepreneurship. The fact is that white-collar jobs are presently nearly non-existent, making it imperative that youths should develop entrepreneurial competencies and traits for survival.
How would you describe your book?
This book is a product of my 25 years experience as a university teacher on the subject,13 of which I have functioned as a professor. The know-why and know-how of entrepreneurship, as contained in the book is presented in seventeen chapters, including introduction to entrepreneurship, Nigerian entrepreneurial environment, business opportunity and evaluation, acting on business opportunities and business creation and growth. Some contemporary topics such as business incubation, decision-making, e-business, family business and succession planning, financing business enterprises and determination for success in entrepreneurship, among others, were also addressed in the book.
This is absolutely amazing sir. What are the  other hard talks and topics the book addresses?
In the book, I identified 200 small and medium-scale enterprises. The idea is that by the time one reads the book and goes through the list of the 200 enterprises, the individual must identify with one of the enterprises for possible consideration and start-up. The rich content and precisely-detailed mode of presentation make the book a must-read for all.
How would you describe the Nigerian entrepreneur? What are the major challenges to entrepreneurship development in Nigeria?
Simply put, entrepreneurship is a purposeful activity by an individual or group to initiate, maintain or make profit through production or distribution of economic goods and services. The Nigerian entrepreneur is therefore any individual who operates in the Nigerian environment with the motive of creating wealth by taking up risks in terms of equity, time, resources and commitment for some products or services for human welfare. Although there are factors in the Nigerian environment that encourage entrepreneurship such as favourable climatic conditions, high population density, urbanization, marketing and technological developments.
Can you shade more light on the problems?
There are deep-rooted impediments to entrepreneurship development in Nigeria. Prominent among them are poor power generation and supply, insecurity, ineffective government policies, high level corruption and preference for foreign goods. In all, the issue of poor power supply must be addressed for entrepreneurship to thrive. Presently, the electricity generation in Nigeria is just ten percent of current demands. Consequently, the small, medium and large-scale enterprises are operating at high costs. Their products are often not competitive with the imported ones.

The Federal Government has always claimed that they have improved on the ease of doing business in Nigeria. Do you agree?
The truth is that nobody will agree with such an assertion based on the facts on ground. A typical Nigerian entrepreneur is very dogged and innovative. Establishing and running a business in Nigeria is not an easy task. In the first place, a typical entrepreneur will initiate his business idea, source for funds and other production factors, markets, water, generate his electricity and often provide access roads. Research shows that personal savings and private borrowings from friends and relations are still the major sources of finance, especially for small-scale entrepreneurs in Nigeria. Just recently, the Central Bank of Nigeria(CBN) announced that it has unveiled a framework that will integrate a non-interest window in all its intervention programmes aimed at supporting businesses and households that have been negatively impacted by the COVID-19 pandemic.
Do you see such interventions as honest moves or political gimmicks?
Such interventions, assuming they are present and other funding sources from government agencies, such as the Bank of Industry(BOA),Bank of Agriculture and the Small and Medium Enterprises Development Agency of Nigeria(SMEDAN), have not really been beneficial to genuine Nigerian entrepreneurs. Due to lack of requisite training and exposure, Nigerian entrepreneurs have not really benefited from the activities of angel investors.
Before we end this interview, Umuaka Times gathered that you have been smiling to the bank because your book is making waves both in Nigeria and outside the country. Can you confirm that?
That is a fact. The truth is that writing a book, just like initiating and going into a business is not easy, especially in Nigeria. Writing a book requires even more.
Why do you think so sir?
This is because you will require not only to articulate the factors of production, but also the intellectual capital and above all, have the discipline.
How long did it take you to write the book?
This book took me two solid years to write, outside the editorial process period. Due to the fact that almost all publishers in Nigeria today will require cash on delivery, the author had to bear the production costs.
What about marketing?
Marketing is another issue as our youths and adults of today hardly read printed texts. With the advent of social media, most students rely on junks from the internet, which most often they are unable to sieve the chaff from the wheat.
what is the good news then?
The good news is that my book is doing extremely well,beyond my imagination. Presently, many universities and colleges are offering entrepreneurship as a course and are using the book.
What about the promotions of the book?
The book was advertised at our professional international conference in Malta last year where over 30 countries participated. Since then, participants from about 10 countries spanning the continents of Africa, Europe and America have ordered copies for themselves and their institutions.
How can one obtain or order for the book?
You can get the book by emailing-egbulepat@delsu.edu.ng or direct call-09056489309, or direct order from Delta State University bookshop.
This is really a great news. When are we expecting your next book?
For me, I don't just wake up, pick up the pen and start writing. I must get the inspiration, focus and be convinced on the subject matter first.
So when are we expecting the second book?
I will write my next book as soon as the inspiration comes, usually from the Almighty God.
Thank you very much for this great interview sir.
You are welcome and thanks for the opportunity as well.