Umuaka community: The Rise and Fall of A-Line.
3 min read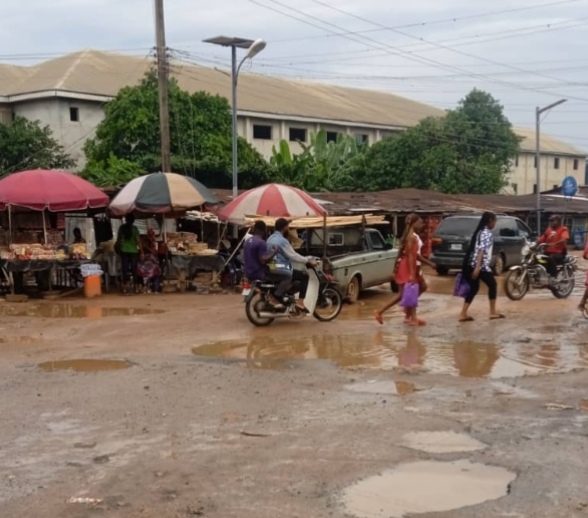 A passing glance taken at A-Line, a high profile fun and relaxation hub in Umuaka where several joints dealing on special foods and assorted drinks used to hold Akalites and their friends from far and near "hostage" with their delicious native dishes and drinks, will surely reveal that the place is now a shadow of itself. A couple of years ago, during Christmas celebrations, the only place you can see most of the people who visited home for the yuletide is just at A-Line. Many Akalites you have not been able to meet or hook up with over the years would just assemble at A-Line and catch their fun in diverse ways. All of a sudden, the razzmatazz and the groove of A-Line started to collapse by installments. Something, according to Phil Collins must have happened on the way to heaven. What could that be?
Fun seekers over the ears both from Umuaka and outside Umuaka have tried to find out the cause of the sudden disappearance of the once famous A-Line. From Umuaka Times findings, several factors contributed to the social "cardiac arrest" that has finally enveloped A-Line. First was the high level of insecurity in the state. There were reports that dare devil armed robbers in the past stormed A-Line a couple of times over the years and dispossessed some fun seekers of their cash and other valuables. This made some people to withdraw their patronage and went into sober reflections.
Another factor that killed A-Line was the sudden emergence of Amakor as the number one replacement for A-Line. In Amakor in those days, Diasporan Akalites and their friends found love in the community and valued it because it is a hidden place where there were a lot of alternatives and options for any fun seeker. Parking spaces, relaxation joints and more were just in full supply in Amakor community. This in return gave the fun seekers the relaxation and assurances they needed while on their mission to catch fun.
Another sad factor was the blow of death which visited the homes of some shop owners at A-Line. This ugly development contributed in making such homes stay away for business for a very long period of time. There was also the issue of bad road network which till date poses a great danger to those making use of the road.
Umuaka Times investigations also showed that even if the insecurity in the state ends today, A-Line will never come back to life again and occupy its famous position. In Umuaka today, there are several entertainment centres such as hotels that meet up with international standards and they all offer what A-Line used to offer in those days, even better. In these hotels, security, CCTV, enough parking spaces, shelter and other services are provided while during the days of A-Line, no such service was provided. Above all these factors, it is the considered view or opinion of Umuaka Times that Umuaka Municipal Council has totally outgrown the social status of A-Line, unless there is a holistic intervention.
Today, when one drives across A-Line, Coast to Coast, a popular song by a British band known as Westlife comes to his mind. Please hear the song: "An empty street, an empty house/a hole inside my heart/I'm all alone, the rooms are getting smaller/I wonder how, i wonder why/I wonder where they are/The days we had, the songs we sang together/O yea."
Time has indeed made A-Line an empty street and an empty house.