17-year-old girl earns $17.5m from Tiktok just by posting her videos.
2 min read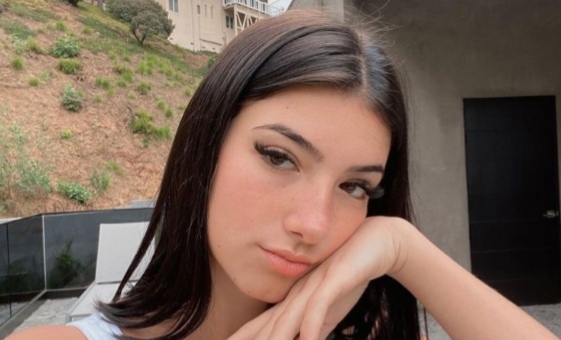 For those Nigerians who use some digital social media outlets just for the fun of it, there is most likely a need for them to think twice as TikTok creator, Charli D'Amelio made $17.5 million in 2021 just by posting her videos on the application. A prominent newspaper described the now 19 year old girl as the most popular figure on the app with an incredible figure of more than 133 million followers across the world. Another newspaper reported that Charli D'Amelio made more fortunes than Forbes Magazine's globally acclaimed CEOs from the United States in 2021.
Umuaka Times correspondent in America confirmed that as Charli D'Amelio is still making money from Tiktok, she is also making money from Instagram where she has more than 50 million followers as well. Umuaka Times also gathered that the elder sister of Charli D'Amelio named Dixie also made her own fortune of approximately $10 million (£7.4 million), according to Forbes Magazine in the same year through the same method her younger sister used.
Writing about the social media influencer, Wikipedia observed thus. "Charli Grace D'Amelio born May 1, 2004 is an American social media personality. She was a competitive dancer for over 10 years before starting her social media career in 2019, when she started posting dance videos on the video-sharing platform TikTok. She quickly amassed a large following and subsequently became the most-followed creator on the platform in March 2020 until she was surpassed by Khaby Lame in June 2022."
A leap into the personality of Khaby Lame gives more interesting revelations than that of Charli D'Amelio. Khaby Lame is the most followed personality on Tiktok. Below is what Wikipedia wrote about the Senegalese boy.
"Khabane "Khaby" Lame, born 9 March 2000 is a Senegalese-born Italian social media personality. He is known for his TikTok videos, in which he silently mocks overly complicated "life hack" videos. In 2022, he was listed in Fortune's 40 Under 40 and Forbes' 30 Under 30. As of 2023, he is the most-followed user on TikTok. Early life: Lame was born in Senegal on 9 March 2000. His family moved to a public housing complex in Chivasso, Italy, when he was one year old. He has three siblings. He studied in Italian schools until he was fourteen, when his parents decided to temporarily send him to study at a Quranic school near Dakar. Lame worked as a CNC machine operator at a factory near Turin, before getting laid off in March 2020."