Dr Gertrude speaks on Covid19 vaccines (1).
11 min read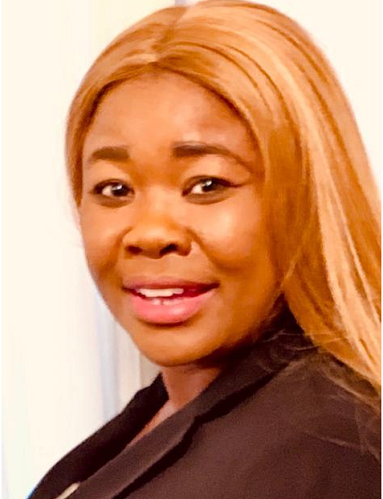 Dr Gertrude (Gertie) Chimeka Anyanwoke ia a well known medical scientist based in the United States. She is a researcher, administrator and more. In this interview, he spoke about Covid19 and its vaccines and more. Her interview is lengthy and therefore will run for 3 weeks.
Excerpts.
 May we meet you? Give us a little concerning your background.
My name is Dr Gertrude (Gertie) Chimeka Anyanwoke. I am from Umuakachi, Isiozi-Akah, Njaba LGA, Imo State. I am married at Umuahia, Abia State. I am a Board Certified Infectious Disease Specialist practicing in the USA.
That is good. Please how committed are you in the practice of medicine?
I am very passionate about my work -medicine. My believe is that, we should all try to contribute our talents where we can. I use my passion for medicine to help in my community here in the USA and other places around the world. My volunteer, humanitarian and philanthropic work are mainly on issues concerning medicine and education.
Have you taken part in any health program in Umuaka before as a volunteer?
I was part of the New Umuaka Project initiative (NUPi) 2019 medical mission at National Primary School in Ugbele, Umuaka. I also was the Chairman of the now defunct NUPi COVID-19 Task Force.
Do you belong to any Nigerian professional body in the States?
For the past 3 years, I have been the Chairman of the Association of Nigerian Physicians (ANPA), State of Louisiana Chapter, USA. I am the Chair of the ANPA National Infectious Disease Committee, USA. My job also includes leading the Association of Nigerian Physicians in the Americas' (ANPA) COVID-19 Task Force.I am the current President-Elect of College of Medicine University of Lagos (CMUL) North American Alumni. In our Nigerian community here, I am the President of the United Nigerian Women Association (UNWA). I am also currently the second term Vice President of the Igbo Union here amongst others.
Tell us briefly what the Association of Nigerian Physicians (ANPA), does.
As a member of ANPA,  we organize Medical Missions to different areas of Nigeria (and around the world) yearly to help with the medical needs of people. It is all purely on a volunteer/humanitarian basis. We all pay our way and contribute money for the medical missions. Our ANPA motto is "A Healthier Nigeria in a Healthier World".
Did you embark on any medical mission  during Covid19 lockdown?
At the beginning of this COVID-19 pandemic, ANPA donated personal protective equipments (PPEs) worth about $70,000 (>33 Million Naira). During the 2014 Ebola outbreak, ANPA raised and donated nearly $100,000 (>45 Million Naira) of PPEs to Nigeria. After the 2010 earthquake in Haiti, ANPA raised and distributed $37,000 (>17 Million Naira) in financial support to aid with relief efforts. There are others.
 You are an Infectious Disease Specialist, can you explain the role of an Infectious Disease Specialist?
An Infectious Disease Specialist (also known as Infectiologist), is a Consultant with the medical subspecialty expertise of dealing with the diagnosis and treatment of complex infections that affect the human body. An Infectious Disease Specialist manages both community-acquired infections as well as healthcare acquired infections. They also help differentiate other illnesses that may belong to other medical subspecialties. Infectious Disease Specialty is also closely associated with  tropical and travel medicines.
 How long have you been working as a Specialist on infectious diseases?
I graduated from Medical School over 22 years ago. 19 years ago, I  started post-graduate school in New York, USA and became a Consultant in Infectious Diseases 13 years ago.
 The world is facing COVID-19 right now. Are you a frontline worker?
Yes, I have been a frontline worker from the very beginning.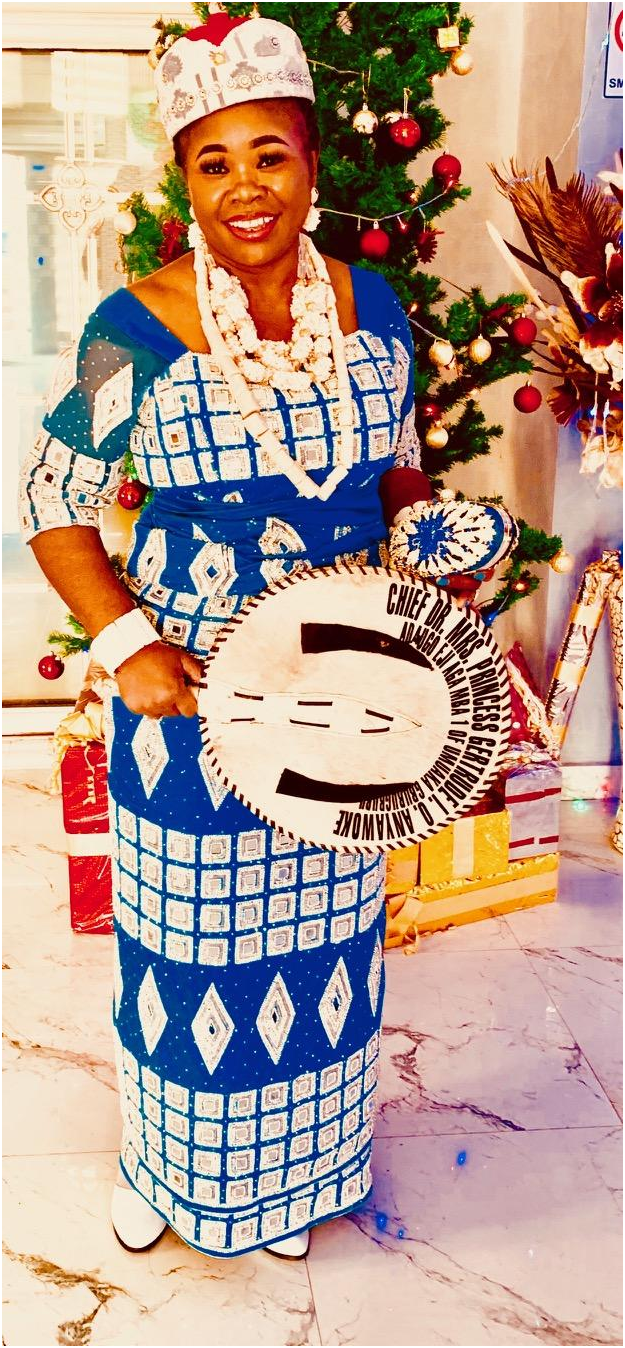 What are your experiences so far?
My experience dealing with the fight against COVID-19 has been very broad and life changing. My experience spans from taking care of the patients while at home, in our clinics, hospital, Intensive Care Unit (ICU) and also EDUCATING  the community via Webinars, Conferences, TV Interviews and others about COVID-19. This pandemic has affected me personally and emotionally on so many levels.
Really? can you explain further?
I have been in the trenches making sure ALL my patients are taken care of both patients with COVID-19 and those with other medical conditions that still need treatment. Unfortunately, I have lost some patients, colleagues, friends and some people very close to me to COVID-19. For me, this fight with COVID-19 is very real and personal!!! Also, I have even lost a lot financially because certain parts of my work have been put on a hold as a result of COVID-19 pandemic.
How is the medical response to some black minority settlements in the USA as regards to Covid19?
In the past, the black/minority communities here have complained that they are neglected in medical matters. I felt that we need to do certain things for our own minority communities and bring them the accurate information to make the best decisions for themselves and their families. I felt that as an Infectious Diseases Specialist, this was the time to utilize my knowledge to help my people. After a while, I decided to start recording myself giving COVID-19 updates and forward it to the people in my immediate circle. I noticed that those messages were being circulated beyond my immediate circle and the feedback was that they wanted more. I decided to start doing frequent video updates on COVID-19. Until then, I used to shy away from social media but because of COVID-19, I got a YouTube channel to help put out the information for others in the public domain to help whoever needed it.
Does Association of Nigerian Physicians have any plan to sed a medical mission to Nigeria?
ANPA is about to initiate the very first VIRTUAL MEDICAL MISSION in Nigeria in April-May, 2021 and we plan to deal with COVID-19 issues and other medical problems in our communities.
 Is there any scientific explanation why the pandemic does not kill Blacks as much as it kills Whites?
Actually, the COVID-19 virus kills more blacks than whites in the western world.
I believe the question you are asking is Africa (especially sub-Saharan Africa) versus Western world. I think this is a very good question. Let me first of all state my happiness that we in Africa appeared to have done better than initially predicted. The prediction was more from the fact that our Healthcare system may not be well equipped to handle bad cases like in the Western World where thousands of people were dying daily despite their medical advancements. My opinion is that we will need some research work to  know for sure why the impact was much less in Africa as Public Health Experts previously worried about.
So why is Africa spared?
Our population is much younger (COVID-19 tends to kill more of older people, people with other medical problems, compromised immune system etc). Young people tend to do much better with the COVID-19 virus.     Our warmer climate may be a factor also. To some extent, there might be under reporting of COVID-19 diagnosis perhaps because of access to the tests,  affordability and stigmatization amongst others.
 How?
There was a study from Cedar Sinai, USA in November 2020 (there was another small study previously published) that seems to suggest that BCG vaccination (that we get in Africa) against Tuberculosis may decrease the ability of COVID-19 virus infection. We need larger clinical trials to confirm this. In fact, currently, there are ongoing large randomized clinical trials to investigate this observation further.
    We heard that in the United States, it is killing blacks in their large numbers, if that is true why is it so?
Yes, over here in the USA, COVID-19 kills more blacks than whites. Also, more blacks are hospitalized for COVID-19 than whites. Ironically, more whites are getting the COVID-19 vaccines than blacks. The reasons are multi-factorial  and may include:
Such as?
Blacks, a lot of times do direct service jobs like bus drivers, salesperson etc. This types of jobs tends to expose people more to contract COVID-19 infection. Blacks tend to have co-morbidities like diabetes, hypertension, obesity etc.  Blacks tend to live in more crowded conditions that may increase the risk of getting COVID-19. Blacks tend to have less access to COVID-19 testing/healthcare facilities than whites. This predisposes blacks to come to the hospital when the COVID-19 infection may already be severe.  At the beginning of COVID-19 pandemic, some black people falsely claimed that COVID-19 does not affect black people so they did not follow certain measures.
Black people have had bad experiences in the past with the Government as it concerns Medicine & Healthcare (case in point, the 1932 Tuskegee Syphilis Experiment where black men were used for the experiment and refused treatment when it became available. Also, the Henrietta Lacks case were her cancer cells were used without her knowledge or compensation). All these make the people have lots of distrust of the system, and, if I may add, rightly so.
Can you confirm if COVID-19 is a natural ailment or man-made?
I would have to first talk about China as the origin of this COVID-19 pandemic. Unfortunately, I feel that China has not been very open or forthcoming in giving the rest of the world free access to check out the real genesis of this pandemic. This action breeds distrust in terms of believing information they put out.
On December 30th, 2019, there was a particular ophthalmologist in China -Dr Li Wenliang- who informed his medical school classmates in a group chat about the emergency new coronavirus that had not been identified.
Really? What happened thereafter?
He was reprimanded by the local authorities (Police) in China. He was later diagnosed with COVID-19 on January 12th, 2020 after he treated a patient with glaucoma who also had COVID-19. He eventually was himself admitted to the intensive care unit (ICU) and died from COVID-19 on February 7th, 2020. I believe the Chinese Government finally apologized to him. Recently, a Chinese virologist (in exile) -Dr Li-Mens Yan- has said she believes the virus was man-made by the Chinese military program who intentionally spread it outside China for bioterrorism. To be noted, none of her claims has been supported by available scientific evidence.
It is pertinent to state that  scientists have been studying the COVID-19 virus and the vast majority of them agrees that the preponderance of the evidence suggests a natural origination of the virus. The evidence points to spread of the COVID-19 virus from an intermediary animal host (like a bat) to humans. Having said that, I will add that, even though scientists can't rule out the possibility that the virus originated in a lab where animals such as bats are studied, there is currently no scientific evidence that the COVID-19 virus was genetically engineered and used for bioterrorism. Also, according to a post on the American CDC website, "The sequences from U.S. patients are similar to the one that China initially posted, suggesting a likely single, recent emergence of this virus from an animal reservoir,"
Is there any global reaction with regards to its origin?
A few months ago, more than 100 countries petitioned WHO to find the origin of the COVID-19 virus in China. The WHO set up a committee of scientists who  submitted their findings this week, March 29th, 2021. Their conclusion was that COVID-19 was not man-made but there were some questions they did not appropriately address in their report. It is my hope that scientists will keep digging at this to help us have a better understanding and possibly preventing similar issues in the future.
 The COVID-19 vaccine has generated a lot of controversies around the world. Some medical scientists say it is safe, while others say it is not safe. Which side of the claim do you support?
As an Infectious Disease Specialist who has seen what vaccines do to help prevent various diseases, I wholeheartedly support safe COVID-19 vaccination! This issue of COVID-19 vaccine controversy is bewildering to those of us in the Infectious Diseases field. Even before the first human clinical phase 3 study/trial was published, there were already some people who were peddling FALSE information about the COVID-19 vaccine. The question is WHY is that so? What are the issues these folks raised? I will list the various claims for you: They claimed the COVID-19 vaccine will change our DNA. This is FALSE! The current COVID-19 vaccines we have in the US and Europe are either mRNA or viral-vector vaccines.
These vaccines do NOT change our Chromosomes (DNA). It is just NOT true!!!The mRNA is synthesized in the lab and when injected into our arms, it gets into our cells and use our ribosomes and other enzymes to teach our cells how to produce spike protein. It subsequently gets denatured and scavenged out of the cell as a waste. At no point does it interact with our DNA. They claimed the vaccines contain microchip to track the people. This again is FALSE! Wow! That is what I said the first time I heard this claim. It is absolutely NOT TRUE. The vaccines do NOT contain microchip.
So what is your view on the microchip argument to track humans by the authorities?
This microchip argument (for the government to track us is laughable! The Government would not need a COVID-19 vaccine to track us. Matter of fact, the Government can already track us. Trust me, if you are using a phone, the Government can already track you. PERIOD.So they relate the fact that the manufacturers utilized hydrogel nanotechnology (also used for microchip) to be able to enclose the mRNA with very tiny lipid particles (known as lipid nanoparticles). The word nano simply means VERY TINY it does not mean microchip!
Are there other false claims?
There are some other things they have claimed that are simply not true and have no scientific basis. Some of those arguments are as below: i. COVID19 does not exist. This is NOT true. COVID-19 exist. Let's get real. ii. COVID19 is just like the flu virus. Again, NOT true. COVID-19 is significantly worse than the flu virus. In 2018-2019, in the USA, 490,600 hospitalizations and 34,200deaths  were attributed to the flu virus. Compared to the millions of people hospitalized (full number is pending) and >500,000 deaths attributed to COVID-19 in the USA in 2020.
iii. 5 G technology caused COVID-19.Again, WRONG!!!! 5 G technology has nothing to do with COVID-19. No scientific evidence for this assertion. iv. Africans will be used as Guinea Pigs for the COVID-19 vaccine. Again, NOT true. So far, all the COVID-19 vaccines Human Clinical Trials have occurred in other parts of the world with the exception of South Africa who partnered with Johnson & Johnson and that put them in front of the line to get vaccines for their people. v. The Government collected money to use children in Nigeria for COVID-19 vaccine testing.Another LIE. I do not necessarily trust the people in the Nigerian Government, but please, where are the Nigerian children being used to test the COVID-19 vaccine? We are educated people, we should be able to know which assertion is true or false!
The medical scientists who do not agree with you also have the type of training you had, what makes you think they are wrong and you are right?
First of all, the framing of this question is tantamount to FALSE EQUIVALENCY! In the past, I have used the example of the BOKO Haram dogma which is that "western education is bad for you." The question is, what is the percentage of people who agree with Boko Haram's argument? Can we equate the amount of these people with the amount of the rest of the people that do not agree with Boko Haram? This is why I say that your question erroneously presents this as equivalent views. The VAST MAJORITY of the medical community believes in the COVID-19 vaccine. Actually, I think you need to check out the qualifications of the medical scientists that are against the COVID-19 vaccination. I can assure you that most of them do not have the training that I (and other Consultants) have. However, that is not the main issue.
As far as I am concerned, the main issue is their arguments. The arguments they proffer lack scientific backing. I think those arguments are mostly flawed. I have listed some of those arguments above.