Chatham House: Chinedu Akuta blasts Tinubu, APC.
2 min read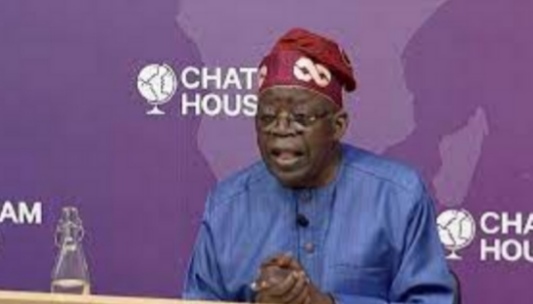 A UK based pro-democracy activist and a former member of APC Mr Chinedu Vincent Akuta has taken a deep sweep on the presidential candidate of APC over his December 5, 2022 Chatham House presentation which he described as a show of shame. Recall that the presidential candidate of APC, Senator Bola Tinubu was in London last week at Chatham House where he addressed his followers and supporters on his preparedness towards the 2023 presidential election in Nigeria. In the cause of the presentation, Tinubu could not answer several critical questions asked by some members of the audience, instead, he nominated some party loyalists to answer the questions on his behalf. This in the views and understanding of Akuta was a national or international embarrassment.
In a video that curculated last week across many countries, Akuta condemned in outright terms, the idea of Nigerian politicians who visit Chatham House to present their manifestos in the UK. He called it "colonial mentality" and told them that the entire UK was not interested in what the Nigerian politician wants to do in his country Nigeria.
On the cost of the trip to London, Akuta lamented that about 4 APC governors were in the Tinubu team and other government officials who spent tax payers' money recklessly on such a barren exercise.
Akuta told the world that he was personally embarrassed to watch Tinubu assign questions to party members to answer for him. "If you are looking for how Tinubu will manage Nigeria, that will be a good example. Buhari will be a saint compared to Tinubu."