Fear grips Umuezeala as bad boys invade community.
2 min read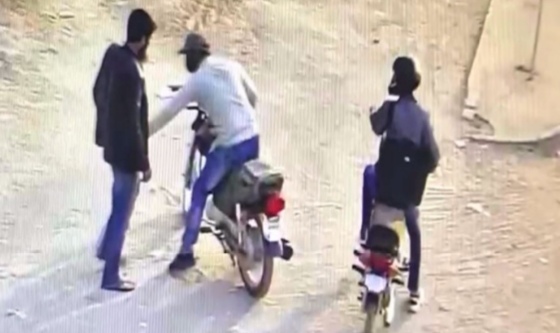 The residents of Umuezeala Uba Umuaka in Njaba LGA Imo State now live in fear as "motorcycle boys" turned armed robbers have turned the community into their new found love. On three occasions last week, four indigenes of the community suffered heavy losses in four different armed robbery attacks in the community.
The first attack occurred on Tuesday 16 May 2023 and the victim was a motorcycle boy from Umuezikoha Uba who lost his bike to the robbers around 8 pm. Two days later, being Thursday, 18 May 2023, the bad boys struck again and dispossessed a woman of her phone and bag which contained some undisclosed amount of money. Reports claimed that the victim was injured.
The last robbery incident as at press time last week took place on Friday night where a female POS operator from Umuezeala Uba was robbed while returning from her business. She lost over N500, 000 at the incident and some high quality telephone handsets and her ATM cards. Still on the same Friday night, another robbery incident took place where yet another POS agent from Umuezeala was dispossessed of his motorcycle as he was returning home from work. Umuaka Times investigations showed that all the robbery incidents were carried out at gunpoint.
For now, there is a highly rated tension in Umuezeala as fear has gripped both the residents and others outside the community. Other communities in Umuaka have also started making stronger security plans in order to secure their communities. For now, it appears that the bad boys are back with full force. No one knows the next victim.