Insecurity: Fear grips Akalites, others.
3 min read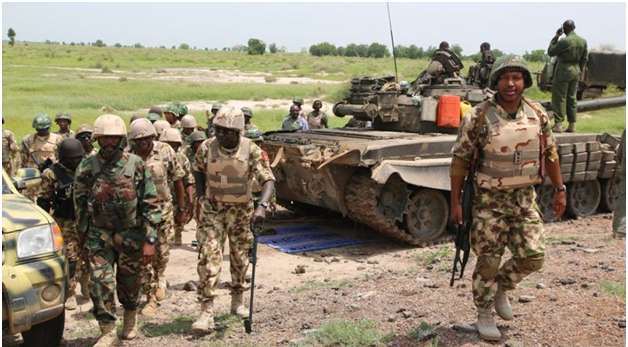 As the drums of ethnic crises and multi-directional insecurity have been sounding across the nation, fear has gripped  many communities across several states in the country despite the promises for peace by the political party in charge. The burning of police stations, unending kidnappings of highly placed Nigerians including students, unprovoked killings and armed robbery attacks across the six geo-political zones of Nigeria, many Nigerians now helplessly live in total fear. Concerning this precarious situation, some foreign countries through their embassies in the country issued travel advisory to their citizens a couple of  weeks ago about making any form of travel to some states in the country which were listed as danger zones.
Social critic and global figure, Wole Soyinka recently expressed his fears over the rising waves of insecurity and social disorganizations in the country and thereafter issued a press statement titled, "The endless Martyrdom of  Youth." In the statement, he urged Gen Buhari to seek help because the country was already in war. Governors, politicians and leaders of socio-cultural bodies across the country have also held several meetings on how to beef up security in their states.
The meetings and calls for interventions reached their peak on Monday last week when several  newspapers and mainstream media organizations in the country gave a highly worrisome security report of what the country witnessed in a single day. The security reports which trended throughout last week put fears into several Nigerian households. Some of the sad events reported by the media are as follows: Bandits kill DPO, eight policemen and two vigilantes in Kebbi State. Nineteen people killed in Igbariam Anambra State, Abductors kill two students of Greenfield University in Kaduna State, Hoodlums attack Lagos State University and destroy several vehicles, Gunmen kill nine persons around Chukwuemeka Odumegwu Ojukwu University, Gunmen attack soldiers at Amasiri, Ebonyi State. The Police Area Command in Okigwe South was attacked today, burnt and five policemen killed,  Boko Haram kill many and hoist flag in Kaure, Niger State. Boko Haram kills an officer and some soldiers in Mainok. Gunmen kidnap hotel owner, his wife, three children, five guests and a staff member. Terrorists take charge of Bornu's ungoverned spaces and highways. Gunshots everywhere in Ama Hausa and Douglas Road Owerri.
The news continues: Another security formation attacked in Rivers State, 8 soldiers feared killed. Sunday Igboho's house in Oyo attacked. Gunmen kidnap several students of University of Agriculture Markudi. Hausa motorcyclists and Yoruba youths fight in Iyana-iba Lagos, score wounded. Palace of Igwe Ifitedunu in Anambra state burnt by unknown gunmen.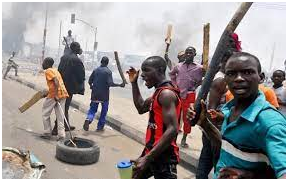 Air force allegedly fires at several land troop soldiers by mistake, killing more than 30 soldiers. A Police Station in Ehime Mbano attacked . about 4 Policemen murdered in cold-blood with ammunitions carted away.
These gory tales reminded many people of the war experience they suffered in the country between 1967 and 1970. As a result of the insecurity in the country, many communities in the South East Nigeria including Imo State and some towns like Umuaka and her environs are now living in fear. Umuaka Times Institute,  the whatsapp group of Umuaka Times newspaper deeply had a conversation with some Akalites who made contributions on the best way to secure the community and called for the establishment of vigilante organizations and serious interventions.
In Anambra State last week, the Nnewi community launched a security outfit which will work as a community policing in making sure that Nnewi is safe at anytime.