Insecurity: Orlu Catholic Diocese declares 40 days of prayers.
1 min read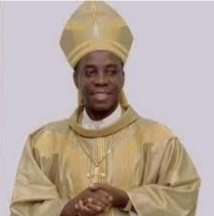 From the fillers Umuaka Times gathered last week, it appears that the end of violent activities and killings in Orlu Senatorial Zone is near. Last week, Umuaka Times came across a letter from the Office of the Bishop, Catholic Diocese of Orlu Imo State where the diocese declared 40 days of fasting and prayers for the restoration of peace and order in the diocese. The letter which was dated June 18 2022 and personally signed by the Most Rev. Augustine T. Ukwuoma, the Bishop of Orlu Diocese was addressed to all Catholic priests, religious laity and all brothers and sisters in the diocese.
The letter which was circulated to all the parishes in Orlu Diocese directed that the fasting and prayers will start from 6 am and end by 12 noon daily, starting from Tuesday 21, June 2022.
The communiqué issued by the bishop exempts those who are sick and the elderly from taking part in the spiritual exercise. Many Catholics in the state have commended the bishop for starting the prayer and fasting exercise. Those who spoke with Umuaka Times on the subject expressed deep optimism that peace and normalcy shall be restored in the area as soon as possible.
Umuaka Times also confirmed that many Catholics of Orlu origin living outside the Orlu Senatorial Zone have indicated their interests to join in the spiritual exercise.