Lolo Kate Ezendu laid to rest.
1 min read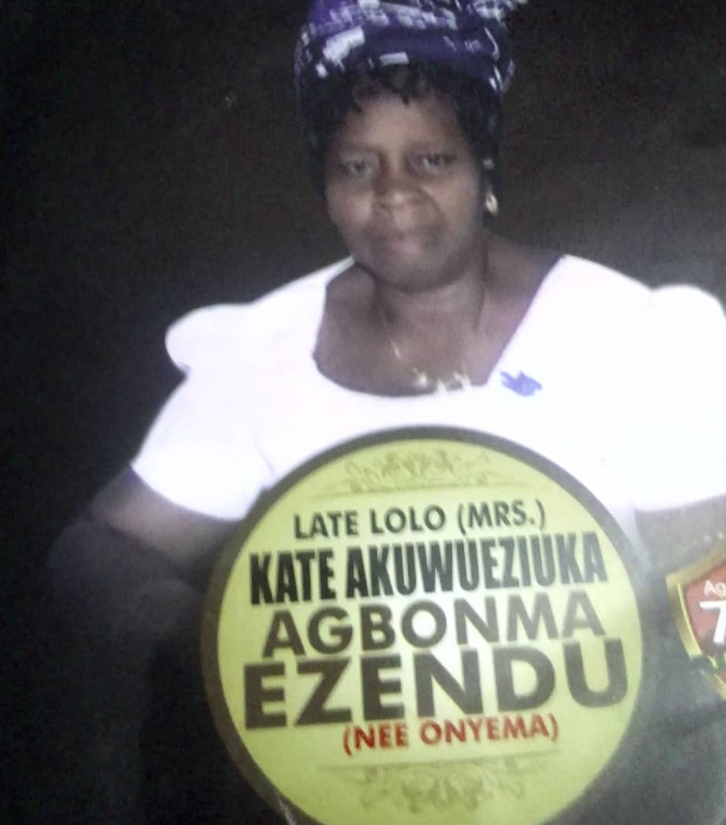 The remains of Lolo Kate Akuwueziuka Agbonma Ezendu has been laid to rest in her family compound of Umuisii, Umuezeala Uba Umuaka Njaba LGA Imo State. The late Lolo Kate Ezendu nee Onyema was a well known Christian mother who devoted her life immensely to the service of God and humanity.
From the details of what Umuaka Times gathered over the weekend, the late 77 year old woman was educated at Holy Rosary Primary School Umuaka where she did her Standard Six. After the primary school education, she enrolled for fashion designing and tailoring apprenticeship where she mastered the skills of tailoring and fashion designing. She recorded immense success in the business after establishing her own. In 1969, little Kate got married to the late Chief Benedict Ezendu. In 1970, the first child for the couple arrived and he was named Udokamma.
As the years rolled by many other children arrived. In 2008, her first daughter Ifeoma Agu arranged documents and she was taken to the United States where she stayed for a while and was working as well.
In July 2021, she became sick in the United States and she had the opportunity to be cared for by the best in the United States. On April 27, 2022, Kate returned from the United States and about three months later, God called her. She was buried on January 5, 2023.
The late Mrs Kate Ezendu is survived by 7 children, and 18 grandchildren. May her soul rest in peace.