Onwukwe Marvin bags BSc in America. Meets Gov of Maryland.
2 min read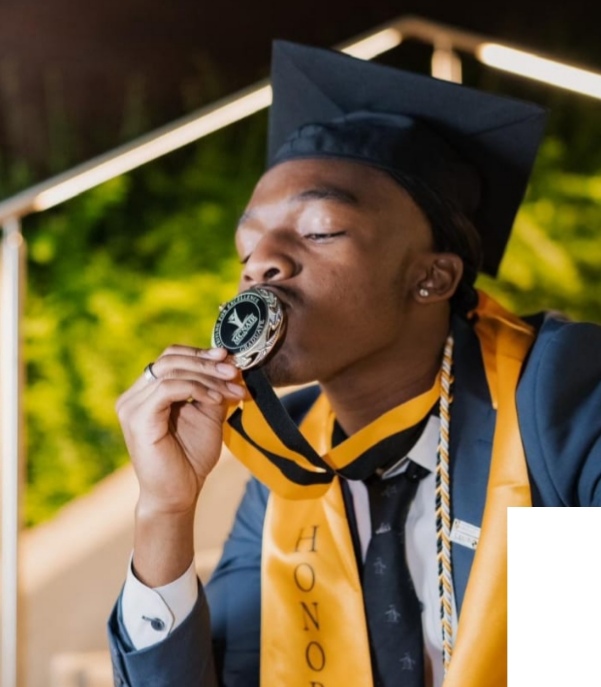 Mr Marvin Obinna Onwukwe has obtained his Bachelor of Arts in Biological Sciences from the prestegious University of Maryland Baltimore County, United States of America. The event which was held on Thursday May 25th 2023 saw Marvin Onwukwe and other African students and more celebrated by the entire university community and other guests who attended the graduation ceremony.
While holding talks with Umuaka Times correspondent in America, the new graduate disclosed to the newspaper that the four year program with a bachelor's degree in Biological Sciences "qualifies for a lot of entry level positions in Science Technology, Engineering, Mathematic (STEM) careers. With my degree I plan to continue my career by pursuing my PhD at the University of California Los Angeles (UCLA) in the Biochemistry, Molecular, and Structural Biology program."
As the outgoing president of Black Men's Soceity, an organization for Blacks at the University of Maryland Baltimore County which imoroves professional networking and developments among Black students, Onwukwe and the president of the University, Dr Valeria Ashby met with the current governor of Maryland Wes Moore where they held talks on the way forward for the students etc.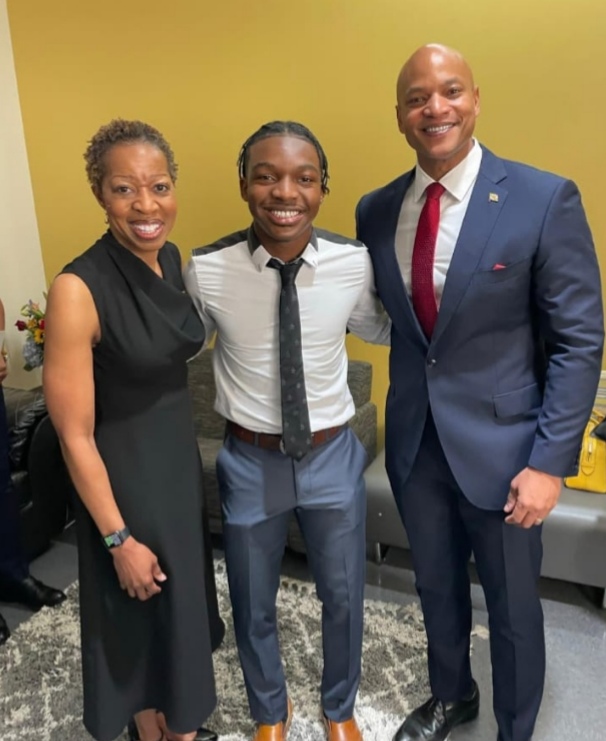 Marvin flanked by the Gov of Maryland (R) and Dr Valeria Ashby (L),
While thanking those who have in one way or another contributed in shaping his life, Mr Marvin Obinna Onwukwe vote of thanks went to "my tremendously supportive family, especially to my parents. I thank God for the people he has put in my life to guide me to this accomplishment. My scholar's programs McNair and LSAMP along with encouragement from my University's President Dr. Valerie Ashby and the Governor of Maryland, Wes Moore. My peers who pushed me and my faculty who mentored me, my appreciation goes out to them too."
On his final note, he specifically thanked his parents Mr and Mrs Mike and Jane Onwukwe for their contributions and his younger brother Mr Bruno Onwukwe.