Pastor Tunde Bakare and the lies of a failed state (1). By Chuks Iloegbunam.
3 min read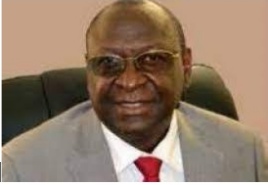 Pastor Tunde Bakare of The Citadel Global Community Church recently spoke through his hat while preaching a sermon. He told his congregation that, during the January 15, 1966 military action that toppled the First Republic, the soldiers that took Prime Minister Abubakar Tafawa Balewa removed his turban, poured wine on his head and force-fed him with the alcohol. For abominating him, Balewa, just before he was shot, pronounced a curse on Ndigbo, to the effect that no one from the ethnic group will ever bear rule over Nigeria. Mr. Bakare's story, fanciful as it sounds, is a pack of lies. This article, therefore, is to educate Mr. Bakare and others of his misguided persuasion with the truth, of which Jesus, the Christ said in John 8: 32: "Ye shall know the truth and the truth shall make you free."
On the mundane level, no one removed any turban from Sir Abubakar's head. The turban is a headdress. Soldiers invaded the Prime Minister's official residence at around 3am, when the man was in bed. Did he sleep turbaned? Do people sleep in their headdresses? Apart from that picture in which presidential candidate Muhammadu Buhari appeared in suit and tie, wearing a wan smile and looking almost comical with his receding hairline, there hardly is another photograph of the man in which a cap does not adorn his head. Would his traditional fondness for full dressing gear ever mean that he went to bed in a hat? Do women sleep with all those accessories they routinely assembled on their heads for public events? Tafawa Balewa's turban was not removed because he wasn't wearing one when his adversaries closed in on him.
Muslims are by injunction forbidden to consume alcoholic beverages. The story that the Prime Minister was bathed in wine and inebriated with it is aimed at sustaining the opprobrium first established by revisionists in 1966. Also his recovered body showed clearly that he hadn't been shot. The lies spewed by Mr. Bakare have one source. They always had a single objective: the monopoly of political power by the geo-political north.
There are many such lies still enjoying vibrancy in the country. Three of them should suffice for our argument. One, when General Aguiyi-Ironsi's regime was toppled, Lieutenant Colonel Yakubu Gowon, who succeeded him, was going to sunder the country by announcing the Republic of Northern Nigeria, for the simple reason that political power had left the region. Gowon is still denying this fact, despite incontrovertible evidence to its certitude. (See the document marked CAB/128/41 at the British Public Records Office at Kew Gardens, London. It contained the minutes of the British Cabinet meeting of August 2, 1966 that was declassified after a 30-year moratorium. It incontrovertibly shows Gowon's secessionist tendency after they assassinated General Aguiyi-Ironsi.)
Two: Gowon said in his maiden speech as Head of State that there was no basis for Nigerian unity. He denies the statement to this day. As a matter of fact, his government disingenuously published a misleading version of his speech, claiming that he had only discounted national unity in a unitary dispensation. But, the BBC Monitoring Service recorded Gowon's broadcast live, and the transcript is forever available. It has Gowon saying, "Suffice it to say that putting all considerations to the test, political, economic as well as social, the basis of unity is not there…"
Three: Nigeria's military leaders met in Aburi, Ghana, on January 4 & 5, 1967, for a conference to avert the contingency of civil war. They reached an agreement. Back in Nigeria, Gowon reneged on the agreement, an infamy he denies to this day, even though the Aburi proceedings were audio-recorded from start to finish. Had the agreement been implemented, the civil war might well have never occurred.
The military action of January 1966 was called and is still called an Igbo coup. How could a putsch intended to install the Yoruba Chief Obafemi Awolowo, as Prime Minister be an Igbo coup? Here's Major Patrick Chukwuma Kaduna Nzeogwu: "Neither myself nor any other lads was in the least interested in governing the country. We were soldiers and not politicians. We had earmarked from the list known to every soldier in this operation who would be what. Chief Obafemi Awolowo was, for example, to be released from jail immediately and to be made the Executive President of Nigeria." See West Africa magazine of July 29, 1967, page 981.
To be continued next week.