Sancta Maria set to represent Imo in national sports festival.
2 min read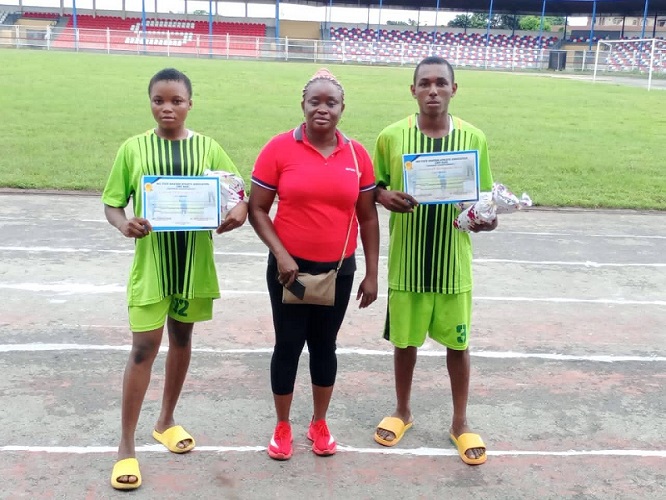 Since its inception as a missionary school, Santa Maria Secondary School has always maintained the tradition of total excellence in all of its activities. The great institution has won several trophies and awards in most competitions it had gone for over the years. Last week was yet another great day in the success history of the Roman Catholic owned school.  Two students of the secondary school named Ekwujuru Prosper and Onyeamanam Faith emerged victorious in the Imo State Amateur Athletics Association mgames which took place in Dan Anyiam Stadium Owerri, on August 26, 2021.
The sporting event which was organized in conjunction with Okirikiri Foundation focused on students under 15 years of age in the state. Umuaka Times gathered that Ekwujuru Prosper and Onyeamanam Faith will be representing the state in the forth coming National Youths Games with their counterparts from other states across the country in Kwara State later in the year. The Sancta Maria students won "gold" in both 100 and 200 meters track and field events respectively.
Other sporting activities which were featured during the event at Dan Anyiam Stadium were, shot-put, long jump, high jump and more.
In a press statement issued by the principal of the school Reverend Father Stanley Echefu, the man of God who was full of praises to his students described the victory his students brought to Umuaka as a reward for hard work and dedicated the victory to all the Catholics in the community. He thanked the students and prayed for them to secure more victories for the community when they go for the national tournament.