The Biography of Chief Dennis Nnadozie Nwokedi.
5 min read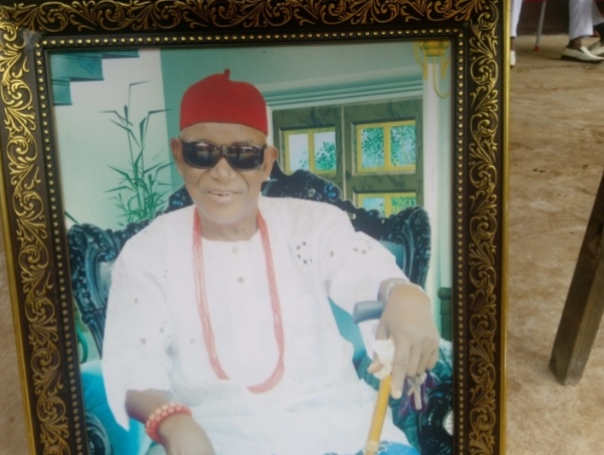 (Enyioha-Dum 1)
Denny was born in the year 1st of January 1934 into the family of late Nze and Lolo Nwokenyimahu of the blessed memories in Durure kindred, Diokpokowa village of Amiyi-Akah Autonomous Community, Njaba LGA Imo state, Nigeria. He attended Primary School at Saint Mary's Umuaka from the year 1945 and later finished up as a Boys' Scout at Holy Ghost School at Makurdi Benue State in 1951. He went further to Military School at Kaduna in 1952. There he met Late Chief Bernard Iberosi from Uba, Umuaka. In the same year at the age of 17 years old, he joined the British Royal Army as a Nigeria Soldier at Ibadan in Oyo State. In 1960. He joined the Biafra Army in 1967 to 1970 he was promoted to the rank of Lieutenant Colonel and was later reinstated into the Nigeria Army after the civil war and retired in 1973 with the rank of Staff Sergeant.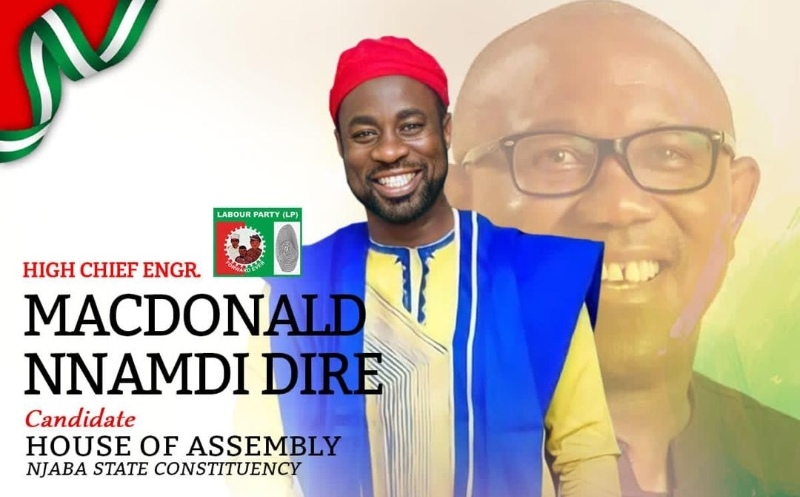 He got married to former Miss Christiana Iheomagwuagwu Duruakubuo from Umuawaha Uba Umuaka in Njaba LGA Imo state, Nigeria. Both were wedded on 4th of Novermber 1961 at Saint Gabriel Catholic Church, Mokola Army Barracks Ibadan, Oyo state. Their marriage was blessed with 9 Children, 3 males and 6 females.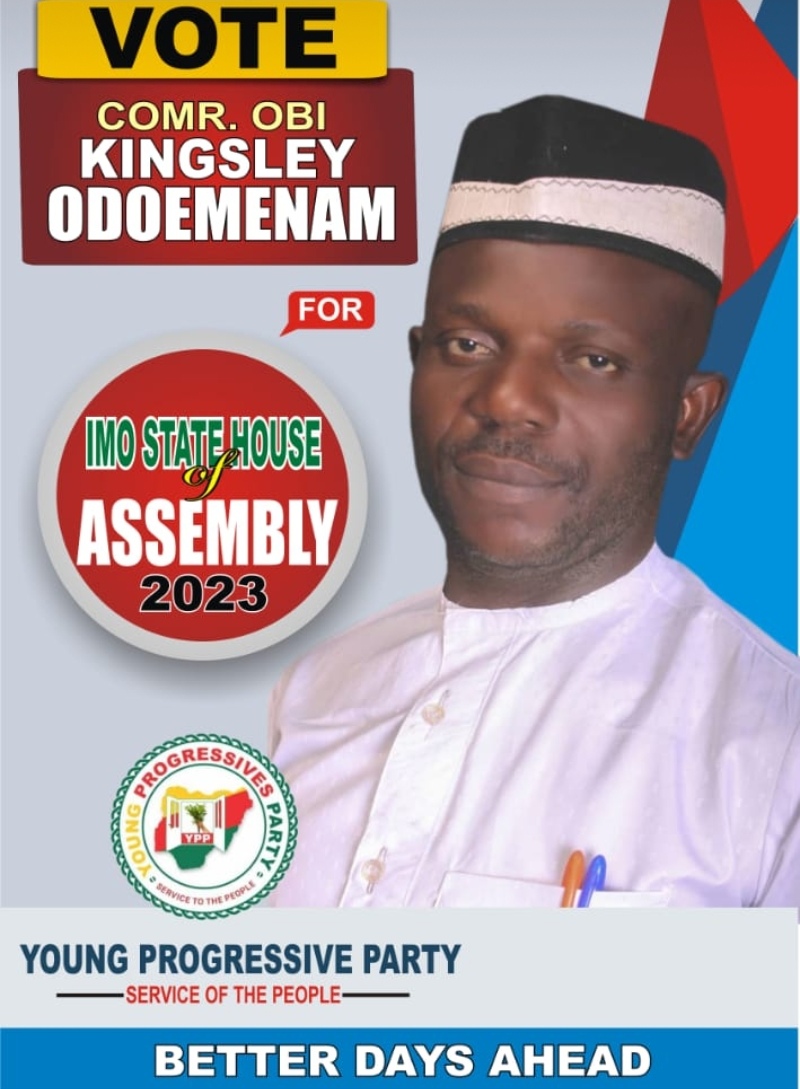 Back in his earlier military days, after passing out from military training deport in Zaria, in march 1953, he was posted to 4th Battalions Army Barracks, Abeokuta in Ogun state. Within three months of his posting, an order came from the Brigade Command for change of station. There was riot at Kano between Igbos and Hausa. The 4th battalion was sent there for peace mission. After 3 months of civil unrest, peace was restored. The 4th Battalion was sent back to their Station. In 1954, he was sent to Signal Course as wireless Operator, 2 Brigade in Apapa Lagos. In 1955 he later went for further course and joined the Pay Service as Pay Master.
In 1956, Lieutenant J.T.U Aguiyi Ironsi was sent to England to accompany the queen to Nigeria. Himself and three others were given special training as Queen bodyguards, the team of the body guards were stationed at the State house until the Queen left Lagos. Between February and May 1960 he was sent to Cameroon for troops payment when 4th battalion was there for a Peace mission for British Cameroons and French Cameroon crisis. Meanwhile there was preparation for the first Independence in Nigeria in 1960. After the Independence, around 21st of November 1960, Denny joined the 4th battalion of Nigerian Army to Congo with the then GOC, Major general J.T.U Aguiyi Ironsi due to the outbreak of war in Republic of Congo.
In 1965 Denny and his family moved in to Dordan Barracks as Pay Master for Federal Guards at Ikoyi Lagos State. In 15th of January 1966 came the first Nigerian coup. Due to the coup, Denny was engaged on 24 hours' duty from 14th to 15th January, 1966 as Orderly room duty clerk, to be receiving and sending out messages at every 5 minutes to until 3am. There were several signs of disturbances in the Country around that time. As a result of the coup, many Army officers of high ranks were killed and civilians, e.g the Prime Minister, Tafewa Balewa, the Finance Minister Chief Festus Oketiebo, the Sultan of Sokoto from Northern part of Nigeria, Chief Samuel Akintola western part of Nigeria. The two Brigade Commanders and one Col. Mammalari were also killed. Then came the second coup in 29th of July 1966. Denny was on holidays, leaving behind his family at Dordan Barracks federal guards Ikoyi Lagos. The coup was a counter coup. The first coup was not balanced that was why the Igbos suffered much that made it possible for the then Eastern Military Administrator, Col Ojukwu called on all the Igbos to return to Igbo land for safety.
In May 30th 1967, General Ojukwu declared Biafra as independent Nation. Five African countries recognized the Biafra as an independent Country. In October 10th 1967 war was declared against Biafra by General Yakubu Gowon. Denny left his work as Pay Master and carried gun to the battle field in defence for Biafran Nation. Denny's sector was at Obudu cattle ranch where the war first started. In 10th of October 1967, with troops under his command, no soul was lost as Denny and his troops engaged the Nigerian troops and as many them lost their lives while some were taken as captives.
As the war continues, Denny and his troops fought several places including, Nsukka, Amala, Obolofor ikem, Oboloeke Nkalagu, Ihaamaufe, Emene, Abakiliki, Oji-river, Ogwu, finally at Achiogwu, were Denny was shot by the Nigeria Soldiers on his left leg. He was rushed to General Hospital, Okigwe where he received treatment for three months. The gunner was about 25 yards range. God did wonders as his life was saved. One of his troop called Augustine Okafor from Naze in Owerri West was like his second God as he carried him on his back with their weapons and other things to reach to Okigwe General Hospital where he was treated and discharged after 3 months there. His daily prayer continuous to go Mr Augustine Okafor and the Doctor Dr. Nwakanwa OKoro from Umuahia who saved his life.
In 12th of January 1970, the war ended. He heard the announcement from General Yakubu Gowon calling all the old or former Nigerian soldiers to be reinstated into the Nigeria Army. In the same year 1970, after recovery from his wound, he went back to Nigeria Army and he was re-posted to Army Garrison as O.C SLT (supply and Transports) at Aba, overseeing the welfare of the wounded Soldiers.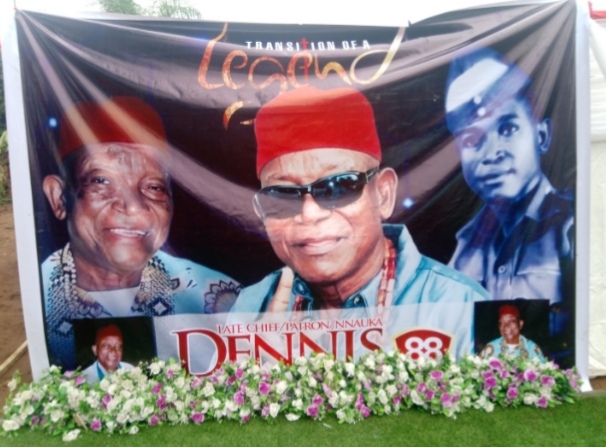 In 1972, Denny was posted to Calabar at 13 infantry brigade of Nigerian army and retired finally in 1973 as Army Pensioner. Meanwhile in the Army, he had so many nicknames such as Yarokekeni or small boy, Yaromeharibe or gunner, Yaromeferi or high jump boy. Denny was also a footballer for 4th Battalion Army first eleven. Special thanks to Brigadier Hillary Njoku of Ikeduru, Iho LGA who helps him in his early military days as his mentor that taught him so many things which led to his success during his military days.