Umuada Umuele USA, the amazing women behind the project.
2 min read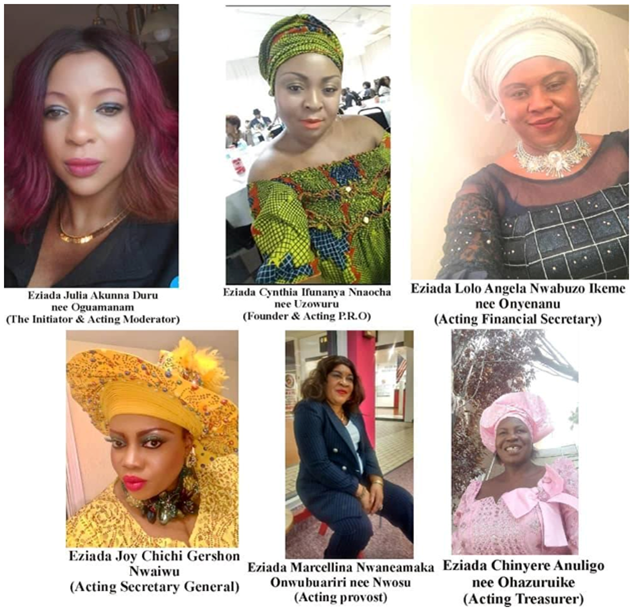 The Umuada Umuele USA food distribution event has come and gone and the beneficiaries at home are still deeply gripped by the euphoria that characterized the event. According to the facts obtained by Umuaka Times, a total of 47 women so far contributed the funds spent to organize and host the event. These women provided 45 bags of rice, 34 bags of beans and 34 cartons of Indomie noodles for their parents and siblings etc at home.
Below is a lineup of the amazing acting executive members of the body and the list of the women who made the contributions.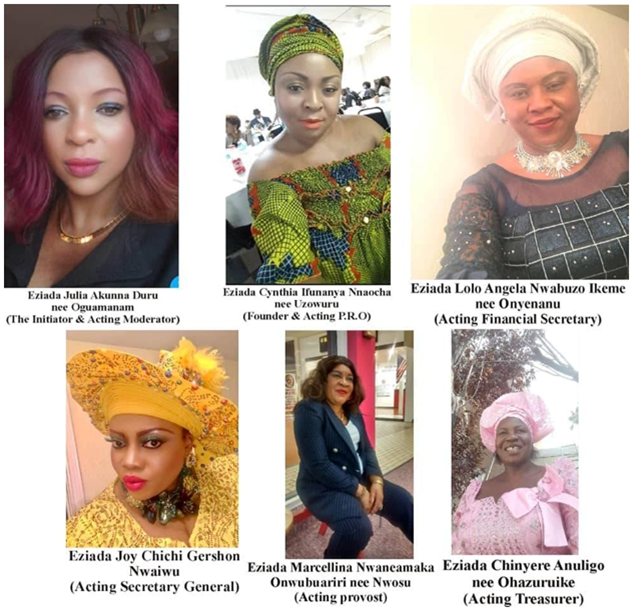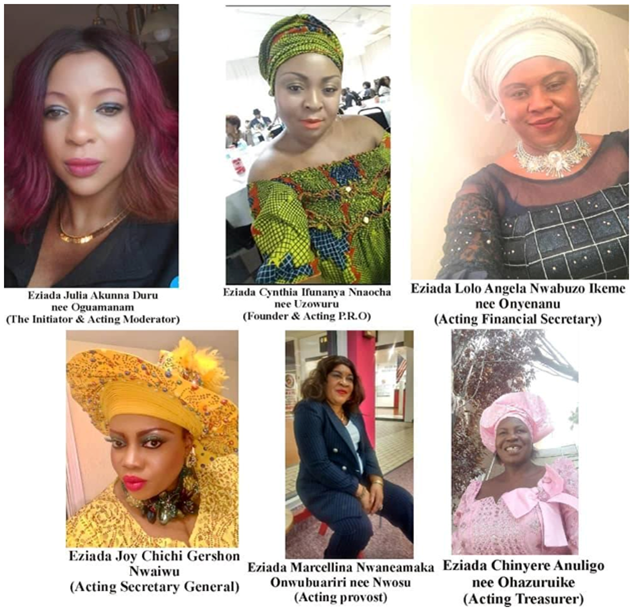 Names of Umuada Umuele USA that contributed for the Covid-19 Relieve Fund
1) Eziada Julia Akunna Oguamanamu–Duru
2) Eziada Edith Julius Nwokoro
3) Eziada LoLo Angela Onyenanu–Ikeme
4) Eziada Chidinma Clara Uzowuru–Meremikwu
5) Eziada Chidinma Vivian Onyenanu–Durugo
6) Eziada Nwanneamaka Nwosu–Onwubuariri
7) Eziada Chizoba Ada Durunna–Iwu
8) Eziada Dr Chisa Durunna
9) Eziada Chinwendu Durunna
10) Eziada Urenna Iheanacho
11) Eziada Ukwu Patricia Urenna Nwosu–Iwu
12) Eziada Ukwu Iheoma Iheanacho (Mkpara Eji Aga Mba 1)
13) Eziada Cynthia Ifunanya Uzowuru–Nnaocha
14) Eziada Chimela Edwina Onyenanu-'Orji
15) Eziada Ada diche LoLo Kate Obi–Durugbor
16) Eziada Nkechi Onuoha–Owowo
17) Eziada Nkechi Nwosu– Ebekeonye
18) Eziada Chidi Iheanacho– ikwuazo
19) Eziada Esther Ada Nnaocha–Onwuzuruike
20) Eziada Lilian Egbujuonuma–Iberosi
21) Eziada Chichi Iwudike–Duru
22) Eziada Chinyere Edyth Ohazuruike-'Anuligo
23) Eziada Chidi Harrieth Orji– Nnadi
24) Eziada Ezinne Esther Duru–Osuoha
25) Eziada Ijeoma Gladys Duru–Ogbonna
26) Eziada Nneka Nelly Obi– Okoro
27) Eziada Joy Chichi Gershon Nwaiwu
28) Eziada Chinenye Iheanacho–Akujobi
29) Eziada Patricia Nwademere–Eboka
30) Eziada Chinweoke Ohazuruike–Ezemba
31) Eziada Mercy Ikekwere–Chima
32 Eziada Faustina Nnaji– Iroha
33) Eziada Chinwendu Akojuru–Ibe
34) Eziada Anthonia Duru nnebue–Agwamba
35) Eziada Florence Oguadinma–Iwuamanam
36) Eziada Joy Nnaemere–Obri
37) Eziada Kelechi Olabuike–Ugbaja
38) Eziada Nkechi Jennifer Durunnebue–ibekwe
39) Eziada Livina Apakama–Nwokedi
40) Eziada Beatrice Umunnakwe–Ogbennaya
41) Eziada Ijeoma Ikekwere
42) Eziada Ifunanya joy Okemiri–Onwudiwe
43) Eziada Dr. Esther Oby Eguzozie–Lisinge
44) Eziada High Chief Jane  Iwuchukwu
45) Eziada Onyinyechi Apakama
46) Eziada Nina Ukadike
47) Eziada Ekeoma Jemima Oforego—Holyfield