Oghu As a Pagan Practice. By Sergius Ojikeya.
6 min read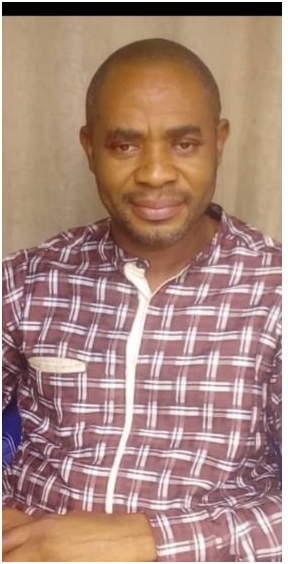 The editor of Umuaka Times online magazine, Mr Darlington Ojy Onwukwe approached me to write on this subject. While we were discussing, he quickly reminded me of the assertion I made over 30 years ago about Oghu. He said, "Sergius do you still remember what you said many years ago that will happen to Oghu in the years ahead? That Oghu will gradually and continuously lose its flavour year after year until it goes out of relevance. It seems your prediction is fulfilling".
Every Umuaka indigene can attest that what people celebrate now as Oghu is quite different from what it was 30 years ago. My concern in this article is not to talk about how to restore the lost fun and pageantry of Oghu festival but to point out things that made Oghu a pagan festival.
The Origin: The source by which Oghu came to existence points distinctly to the type of festival it is. We all agree that its proper name is "Oghu Mmiri" implying that its origin is from the river. It is very important to find out how this festival came to us. From the story told to us one Sunday evening inside St Mary's Catholic Church in the mid 1980s by late Nnaoma Leonard Iwuchukwu from Ibele, Oghu originated from Nembe – a riverine town in the present day Bayelsa State. Nna-anyi Leonard Iwuchukwu said he visited the town of Nembe to find out the facts about where Oghu originated and how it was celebrated there. He found out that it was a dance the women and young maidens used to appease the goddess of a river in Nembe. Though I have not visited Nembe myself but what Nna-anyi Leonard Iwuchukwu told us alludes to a well known fact that Oghu was formerly danced by only the women but the men later usurped it from them.
To further confirm the story that Oghu started from the river, late Mr Paulinus Ibemere, former catechist of St Paul's Catholic Church Amiyi said that Oghu is danced by water mermaids to appease the Echere goddess. When a group of women went to the river to fetch water, the mermaids hypnotized them and revealed the dance to them. Late catechist Paulinus was formerly a native doctor practicing at Ondo state but later converted to Christianity. He was a specialist in strong divinations about Echere and other water spirits. He was a staunch hater of Oghu who was going to places preaching against it from his wealth of insights gathered in his former career as a native doctor.
Today, women are forbidden from active participation in Oghu. The only women allowed to participate actively in Oghu are those that belong to Echere cult otherwise called "Ndi Ada Echere".
Echere: Echere is the spirit of the water goddess that owns Oghu. When she possesses a maiden, that maiden loses control of her mental faculties and starts behaving abnormally. It will take series of divinations by a powerful native doctor (Dibia) to figure out that the cause of the problem is Echere. The lady will then be initiated into the Echere cult after offering a lot of fetish sacrifices in the river and in the shrines. She will thereafter serve the goddess as " Ada Echere " all the days of her life.
Initiation Rites Into Oghu ("Iba na Oghu" or "Iwu ukwu n' ekwe"): Before someone (boy or man) is allowed to enjoy full right of participating in Oghu cultural festival, the person must undergo the rites of initiation called " Iba na Oghu" or "Iwu ukwu n' ekwe". If you are not initiated, you wouldn't be allowed to sit inside Oghu dancing arena, or take part in the dancing, or wear the masquerades (egwudò or nwa-okwa), or dance the nwaonyeure or ugbala. If you take part in any of these without being initiated, you must be heavily fined for defiling the sacredness of Oghu. Now, the question is "Why this initiation and to whom are the people initiated to– God Almighty or Oghu goddess?"
Initiation into Ishi Oghu cult: This is similar to the initiation rites of Iba na Oghu but  done on a bigger scale and performed for mature men only. Before you become "onye ishi Oghu", you must perform some rituals, incantations and sacrifices among which is planting of a tree known as 'akwu Ogho' in a shrine located within the man's compound.
The Rites of " Itotu Ekere": Oghu festival begins every year with "Itu nkwa" which precedes the main festival "Ishi Nne-Oghu" by sixteen days. Before the "itu nkwa", the pagan rites of " itotu ekere" must be observed. The Oghu stakeholders otherwise known as "Ndi Ishi Oghu" will gather in a shrine and offer sacrifices to mark the return of Oghu celebration for the year. This ritual is largely clandestine and performed by only the selected members of "Ndi Ishi Oghu" cult.
Diabolical Competition (Ishi Elele): This is one of the detestable practices in Oghu festival. Ishi Elele is the show and glorification of magic by two rival masquerades (Egwudò or nwa-okwa). Each of the rival group will come fully prepared with charms to confront the opposing side in the diabolical competition. Their main aim is to glorify the devil by proving to the opponent that it has greater and intimidating magical powers.
All of us that grew up in Umuaka are familiar with the great ishi elélé that comes up every year at Eke Ibele between "Unu Amakor" and "Ike-Na-Adò Umuele". It usually takes place a day preceding the day that marks the end of Oghu festival for the year. Many people go and watch them for fun but we can agree that the whole exercise is aimed at showing which of them has greater magical powers to defeat the opponent and earn the people's ovation.
Recent Intrusions of Terror-Related Activities into Oghu: Recently, the youths have introduced some terror-related activities into Oghu festival. The youths now organize themselves in groups, wearing red and black attires, paint their faces with nzu and odo (like Dibia anya nzu), tie "omu nkwu" round their necks and march along the major roads with clubs, machetes and other deadly weapons disturbing the flow of traffic and terrorizing the people. Are these actions by the youths not pagan related?
CAN OGHU BE CHRISTIANIZED?
It is just like asking if a native doctor that opened a church and still operates with his diabolical powers to perform "miracles" is a Christian or not. The answer is emphatically 'No'. Oghu has its origin and strongholds in paganism. It is owned by a river goddess called Echere. If you say you want to Christianize Oghu and make it a Christian festival, are you as well going to convert the Echere goddess herself to also become a Christian? The goddess is a lower deity in the kingdom of the devil. Since it is impossible to convert Lucifer to Christ, how do you think it is possible to Christianize Oghu?
Some people argue blindly that the Christmas we celebrate today was formerly a pagan festival. But that is not correct. The Romans were celebrating their pagan feast of the Sun god on the 25th December. But the Church de-possessed them of that pagan feast by imposing the celebration of the birth of Christ on that same day. Today Christmas has cancelled out that pagan feast completely.
That a priest or a pastor came to Oghu arena to pray and bless the ekwe, idi, ogene and egbugbu does not and would not Christianize the festival. The Church's teaching that Oghu is a pagan festival still remains strong till tomorrow. That many people who do go to church still participate in Oghu will not jeopardize the stand of the church concerning Oghu.
Mr Sergius Ojikeya is a member of Catholic Charismatic Church.