"One chance" robbers now on Orlu Owerri Rd.
2 min read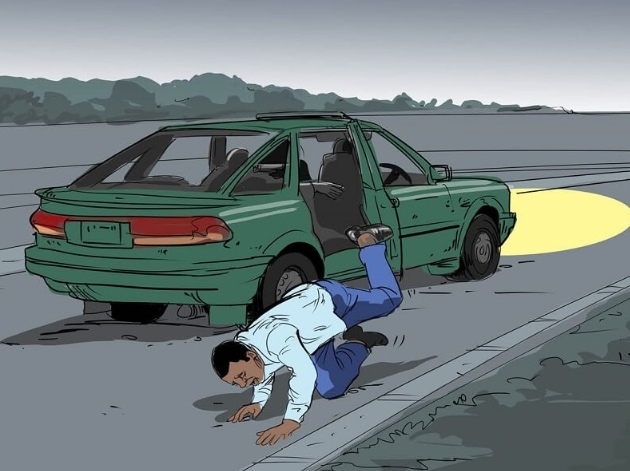 Chukwuma (not his real name) an Izombe boy of about 17 years who lives in Umuele yesterday being Thursday December 1, 2020 was on his way to run an errand in Owerri. From Umuele, he got to Afor Umuaka and boarded a mini bus known as "keke bus" in the local parlance and they headed to Owerri. In the bus were about 5 other "passengers" who were already seated. One more passenger also joined the bus bringing the total number of "passengers" in the bus to 7. The bus then left Umuaka for Owerri.
In the minds of Chukwuma and the passenger who was the last to enter, they thought they were heading to Owerri for real but as Phil Collins would always sing, "something happened on the way to heaven." All of a sudden, the driver pulled out a pistol and threatened Chukwuma and the last passenger to submit all they had with them. Out of fear, they obeyed the order and dropped all they had with them. Few minutes after this incident, the driver slowed down and Chukwuma and the last passenger alighted. It was then that it downed on them that the five "passengers" they met inside the bus were indeed members of the criminal "one change" gang.
According to the details from Chukwuma, he lost N50,000, a phone and other belongings during the robbery and the second passenger also lost similar items. Chukwuma is just about 17 years old who is an apprentice. The money he lost to the robbers was the money he has been saving from January till date. He was crying seriously last week when Umuaka Times met him.
The above scenario is a great and dangerous indicator that Orlu Owerri Road is no longer as safe as one may assume. "One change" boys have arrived. The matter has been reported to Njaba Police Division.