Anniversary edition: "My fears over the future of Umuaka." Father Eburuaja.
5 min read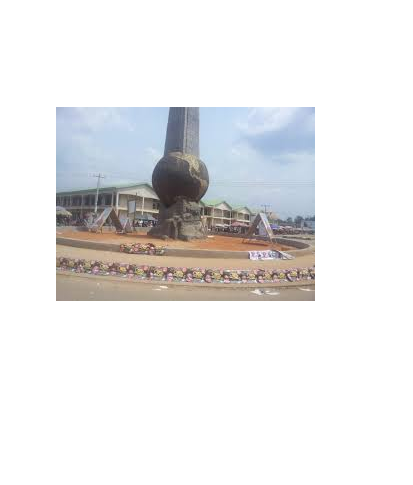 Rev Father Emmanuel Eburuaja, an adopted son of Umuaka who is now in Hungary for further studies granted an interview to Umuaka Times some weeks ago. He spoke on a number of issues concerning Umuaka, priesthood, Roman Catholic church and sports.
Excerpts: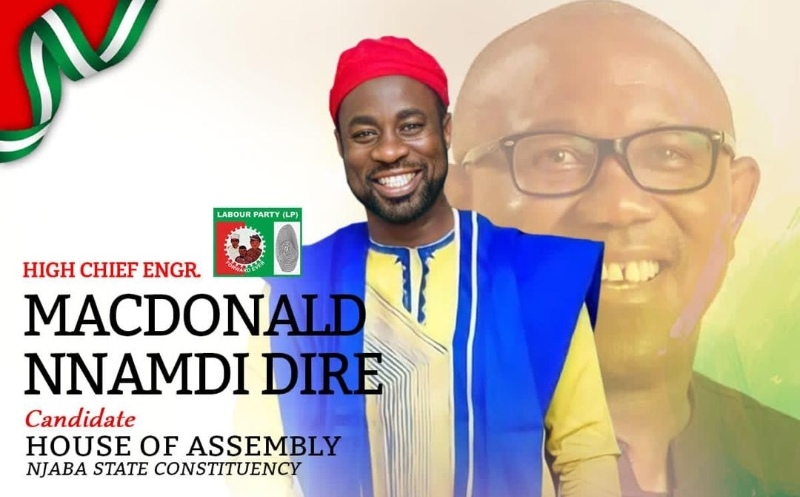 Can we get your backgrounds a little?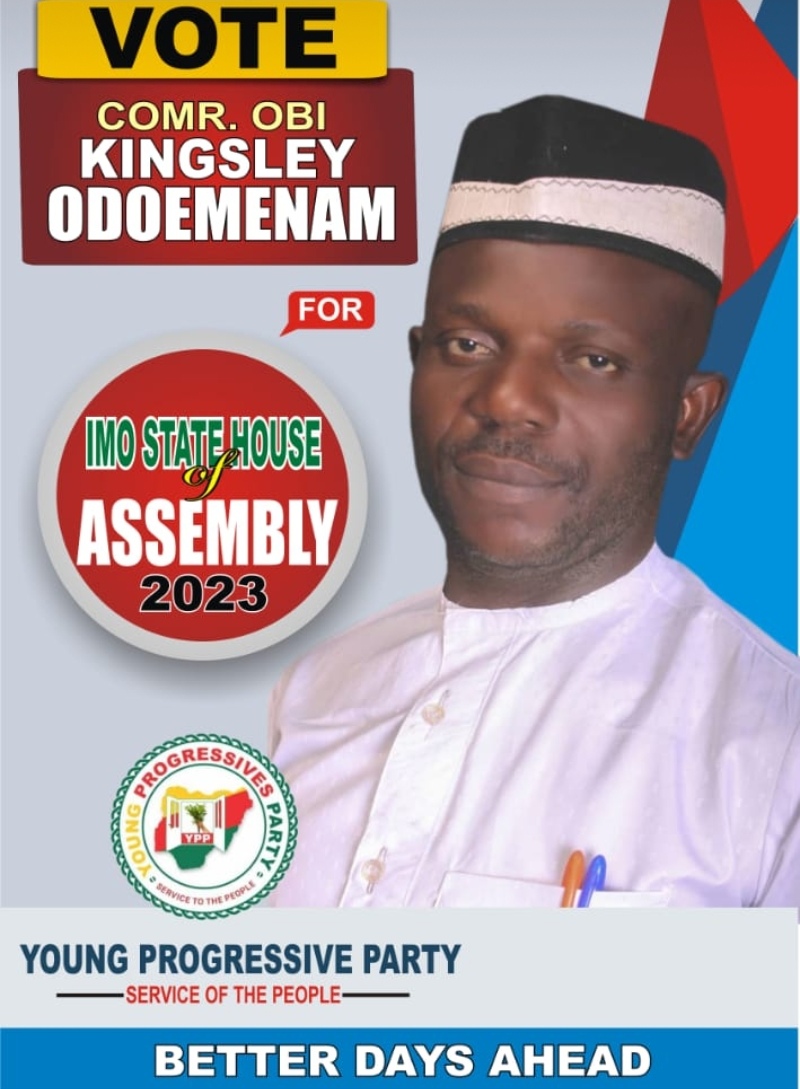 I don't really understand the area of your interest in my background. However, I am from  Mgbee in Orlu LGA. I am from a core Catholic family. My eldest sister is the Ist Religious from my town, Rev Sr MaryAnna Eburuaja. My father is late but my mother lives. I have one elder brother and five sisters. I am the fifth child. We are all Christians.
What led you into becoming a priest?
– It was my father. I got my vocation from my father.  At the genesis of my birth, my father said I would be a priest. In fact, that was how the thought came into my consciousness. As we were growing as little kids, everybody was calling me Father. It made me not to indulge in many social vices like other kids. I was loved by all. As I grew up, I began to love the thought of being a Priest. I left the house to go and live with my Sister, Rev Sister Eburuaja in St Paul's Parish Douglas  Road Owerri in 1986.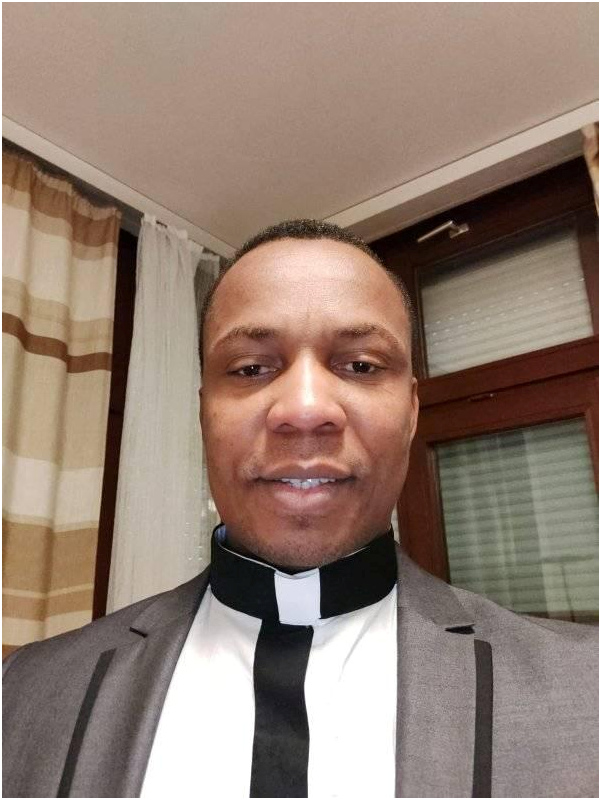 When you lived with her, did the zeal to become a priest die or grew more?
The zeal grew the more. When she left for Rome, I went to Assumpta Cathedral Owerri to live with Rev. Fr. Basil Maduike. There, the love to become a priest became stronger. Being a young boy very close to the then Bishop Mark Unegbu and many priests was helpful.  I started to serve Mass at the Cathedral. I longed so much to be a Priest.  From there, I took the exam to minor seminary in Owerri. This was how I ended up being a Priest till date.
Which year were you ordained? 
August 2011. 
Which bishop performed the ordination?
I can't remember.
Waow. You can't recall? Ok, if you were not a priest what could you have been? 
– Actually I don't know because I was not given the opportunity to think of anything other type of profession in life. I left my parents in 1986, since then, I have been in the Church. However, I would have been a lawyer or an actor. I love acting drama so much and I was a good actor since my primary school.
Was there any priest who influenced your decision to become a priest if yes which priest? 
No priest really. It was my father's vocation that I have. Though as a seminarian Msgr Basil Maduike was my idol.  But Rev Fr Henry Okerie (Ntu), formed my charismatic life as a priest.
The aim of becoming a priest is to serve God, why is it that when some seminarians are sacked, they start to cry, does it mean they cannot serve God any longer?
Hahaha, the pain of no longer being a Sacrament makes them cry. Orders, is a Sacrament, I hope you know.  However, the seminary training is very rigorous my brother. So if you have been enduring it and after awhile you are expelled, the pain is usually much. However, everybody serves God but ministers or priests, serve Him more closely. Priests are harbingers of the gospel.
For how long have you been a priest? 
– By August 20th this year, I will be 9 years a Priest.
Before you were posted to St Mary's Parish Umuaka, where were you?
-I came to St Mary's as a seminarian. I became a Rev. Deacon in St Mary's and I became a Priest in St Mary's, then, was posted back to St. Mary's after ordination. Hahaha. I have not been to any other place apart from Umuaka.  
Interesting. That could be why you love Umuaka so much. How long did you stay in Umuaka as a priest? 
From 2010-2018 that is 8 years. But within this time, I held many pastoral functions within Umuaka also. When Fr Damian Okpara died, I became the Acting Parish Priest of St Mary's Umuaka. Later I was posted to St Joseph's Ugbele as the Parish Priest, for seven months. Later I was posted back to St Mary's. That was when I finished the building the then convent, now known as St Augustine's Home of Peace Uba where the principal of Sancta Maria Secondary School lives. So I have not been or gone out of Umuaka before or after my ordination.
Can you describe your stay in Umuaka and how Umuaka people related with you?
– Umuaka is part of my life.  It is indescribable. I was at home in Umuaka. The love I received in Umuaka is beyond measure. Umuaka people are amazing people. That was why I made up my mind to help Umuaka in training their kids all my years as a Parish Priest and principal of Sancta Maria secondary school.
When you were in Umuaka, you had a cultural dance group and also had interest in sports, what really influenced such activities? 
As I told you before,  I am a born performer. I am an extrovert and a core sanguine. So I love anything that involves inter personal relationships. I love seeing people happy and laughing. So I am attracted to anything that brings joy to people in any aspect of life. I also had the best drama group in the state. Even the best debating group. Everything must be 100% for us to be happy. That was why I had the best cultural dance and the best school team. However, as a junior seminarian, I could do everything. Another thing is that, I believe in getting out the talents in every child. I believe that every child may not have the opportunity to go to the university. So they may be good in some other things.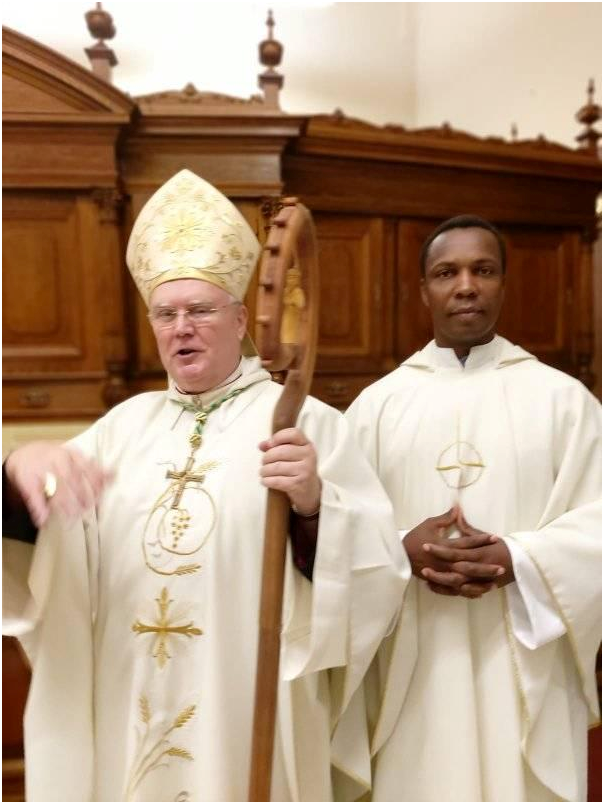 How far did your club or dance group go in the diocese? 
My school team played in two consecutive finals in the diocese and I won the trophy, both male and female in the last inter school football competitions in the diocese. I played friendly matches more than all the secondary schools in the state put together. In every term, we must play not less than two friendly matches, for both male and female teams. I played schools from Owerri and Anambra state and I won all my friendly matches.
That is wonderful. How would you describe your teams? 
My school team was a "terror" to all schools they met. Today, I am proud to say that I produced an international player for Umuaka and a national team player for Nigeria in the person of Onyekachi Duruogbor from Amiyi. This was a boy I discovered in his JSS. I have girls in some professional teams in Nigeria too. Many of my boys are good players now. As for my cultural dance group, it is a state award winning cultural dance group. Due to this my love for sports, I have a registered professional football club, based here in Umuaka, (Fr Eburuaja FC.) 
To be continued next week.