High profile Akalites, others send congratulatory messages to Umuaka Times at 1.
11 min read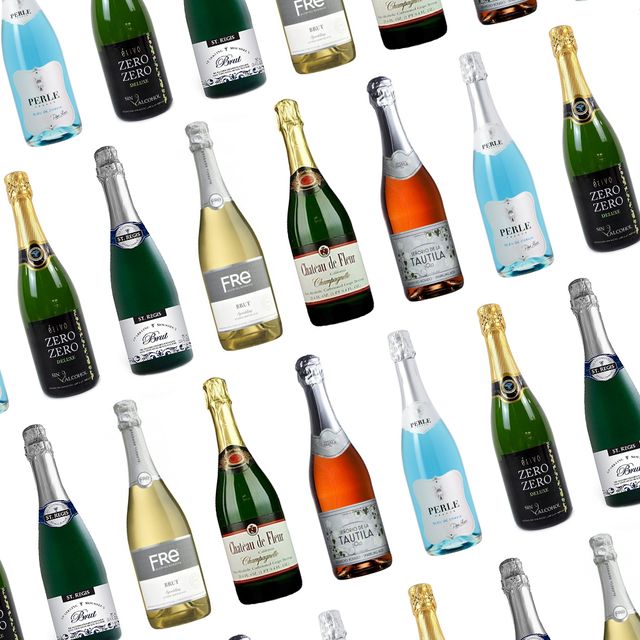 I congratulate you on the first anniversary of the publication of Umuaka Times. Let truth be the cornerstone of your publication. According to Walter Lippman, there is no higher law in journalism than to tell the truth and shame the devil.
Dr Chris Chima Nwachukwu,
Attorney and Councilor at Law.
United States of America.
Big Congratulations to Umuaka Times. God bless you all for the great job that you are doing. The sky will only be the beginning. Brilliant job, brilliant service to the people.
Alex O. Okoroigwe.
Singer/Music/Film producer.
My heart is filled with joy as we celebrate with Umuaka Times as it marks its first anniversary. In my view, Umuaka Times and its  Publisher, Mr. Darlington Onwukwe, are trailblazers who have projected the people and activities of the Old Umuaka and beyond, despite rough and challenging situations. There is therefore no doubt that they deserve our commendation and support.
To Umuaka Times and Publishers, we have every reason to celebrate you today for keeping the flag flying this one year, unwavering and unflagging in your zeal to serve our society. Please keep it up. Happy anniversary and congratulations!
Maj Gen ECN Obi FNSE
Former Chief of Defence Standards and Evaluation
Defence Headquarters, Abuja.
It is my pleasure to join the entire Akalites, Imolites and Nigerians at large to celebrate the one year anniversary of Umuaka Times. As a people, we are privileged and happy to have such a special digital publication in our time, which has attributed in no small measure in promoting and projecting the image of our dear community positively.
I have an absolute belief that Umuaka Times will excel, considering how it was able to carry all Akahlites and others, since its inception, both homeland and Diaspora along in its publications within a short period of time.
Again, to all the staff of Umuaka Times, your efforts have not gone unnoticed for we always tell you how appreciated you are. Please accept my hearty congratulations.
Hon. Imperial High Chief Amb (Dr). Enyioha Ikenna Fortune Duru.
Akunaepuome GburuGburu n' Amazano.
Enyioha GburuGburu n' Njaba
It was a great joy for me to discover Umuaka Times sometime in 2019. For the first time I was able to read about and get to know my brothers and sisters at home and abroad as well as news about events in Umuaka. And it was an honour when my personal essay about Umuaka was published. I was so proud that I could also reach my brethren through this excellent and important online publication. As I pledge my support for this noble venture, I call on all Akalites at home and abroad to do the same and ensure that not only does Umuaka Times survive but that it thrives. We are a great nation, it is befitting we are represented by this great publication.
Congratulations Umuaka Times. I am so proud  of you and look forward to bigger and better things from your editorial team.
Chinwe Agams, Umuezikeoha, Uba 
On behalf of Njaba Progressive Union, Turkey, I want to personally congratulate you on your 1 year anniversary  and contribution to Our Community UMUAKA. You are so deserving of this recognition for all of your countless hours of selfless work. This recognition is long overdue, in my opinion. It is  great that you are finally being recognized by Our Community. This community UMUAKA is so lucky to have you and better off because of you.
This is to remind you that you have come a long way and your contributions have continued to inspire us. It takes only one to make a difference and you have displayed it every day since you have started blogging. Today you achieved another milestone in your professional career.
Just wanted to thank you for everything you've done so far. All though it's too less compared to all the efforts you have put throughout the months. I would like to extend my/our heartiest wishes on your work anniversary. You have been an essential part of our Community's journey and success. We are eternally grateful for the dedication and passion you have shown. Again, congratulations!
Philip O Anayibe.
Chairman  Njaba Progressive Union Turkey.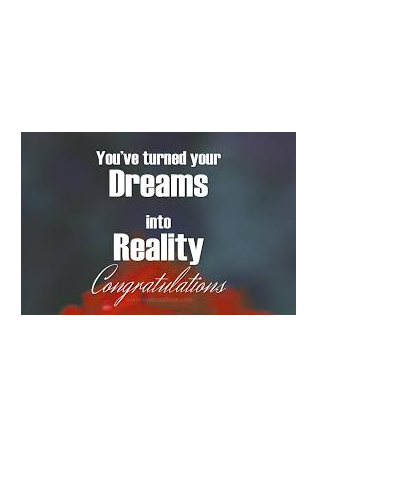 Every good product started as an idea. Umuaka Times which started as an idea watered and nurtured on the fertile mind of Ojy Onwukwe has weathered the stormy first one year of existence. To report the under reported in journalism is not a joke.  Sustaining a publication for a year is not also a child's play. I am therefore joining other well meaning individuals in wishing Umuaka Times and the publishers well as they celebrate. May I also advise that the editorial board of Umuaka Times should not forget to beam their journalistic touch to communities adjoining Umaka. Congratulations on your one year anniversary.
Nzekwesili Vitalis Ndubuisi.
Igwe Nollywood (Journalist and actor).
Congratulations to Umuaka Times as you mark your first anniversary.
There is no doubt that journalism is a very difficult field to "make it" in our modern society. This is especially so, when, as in the case of Umuaka Times, it is limited to publication of news within a specified community.
This is so, because journalisms of any sort requires intense hard work and immense capital to sustain it.
I have read every publication of the Umuaka Times from it's very median publication up to date. I must confess that I have found every of the publication quite interesting/informative, especially about our home town and the wonderful personalities that dot our land.
I have noted with great relish, the very clean approach to journalism, which the initiator of this wonderful stable has consistently applied. I do hope he sticks to that approach and avoid sensationalism at all cost. Sensationalism may attract temporary gains, but in the long run, it erodes public confidence in the stable.
Once more, I salute Umuaka Times for a job well done so far. I pledge my unalloyed support and wish them more fruitful years ahead.
Chief, Sir, Marcel Duru, KSM, KSGG  
Akajiugo Umuaka Ancient Kingdom.
I want to join other readers of Umuaka Times scattered around the world to celebrate the one year anniversary of the newspaper.
Umuaka Times has really impressed her readers in the accurate manner it reports the events concerning our people in several parts of the world.
Congratulations to you all at Umuaka Times.
 HRH, Eze Justin Uzoma Ezeala,
 Eze Nwanne of Obinwanne Umuaka Kingdom.
Umuaka Times has been able to make me think twice about our community. There are several talents out there that need to think outside the box and break the rules, just like Ojy Onwukwe has just done. Today when you Google Umuaka, you will see and read a lot about the community courtesy;p' of Umuaka Times.
I join other numerous readers and friends of Umuaka Times today to congratulate the online publication for its one year of consistent publishing.
Umuaka Times is a ray of hope.
Chief Bob Dike
Lagos.
I am pleased to receive from you the notice that Umuaka Times, the first online grassroots media outfit operating in Njaba jurisdiction that has a global outlook, has attained a milestone of 1st year anniversary.
Your conception and eventual establishment of Umuaka Times and it demonstrates the desire of yours to fast-track development in the area information spectrum.
It is unique and symbolic in the sense that it has huge sacrifice of visibility, ability to grow patronage and yet the tenacity to catalyze the development of Njaba and humanity at large. I am very proud of your vision and your achievement within this first year of operation.
On behalf of my family and Njaba State constituency, I wish to felicitate with you on this auspicious moment if history and wish you happy anniversary and successful future operations.
Thanks and God bless.
Rt Hon. Amb Uju Onwudiwe,
(Igolo),
For Njaba State Constituency
Umuaka Times Newspaper, the first online media in Umuaka has truly proved her mettle, consistently reporting activities and events concerning the sons and daughters of the 10 Autonomous communities in Akahland.
As you mark one year of your existence, I hereby wish Umuaka Times many more years of success as you continue to chronicle land mark events in our fatherland.
Congratulations to you, my dear Ojy Onwukwe as you stamp your name in the history books of Umuaka Ebeiri through Umuaka Times.
Chief Goddy Amadike,
President, Akah Ebeiri Council of PGs.
On behalf of myself Chief(Amb) Cosmos Yahzitere Okoh and my entire household congratulations the Publisher and Managements of prestigious Umuaka Times on the occasion of her one year old celebration. I appreciate your magnanimous contributions to Umuaka community and indeed the humanity at large. You are indeed an edifice of Voluntarism.
May YAHWEH continue to guide your path and provide all necessary resources for onward progress of this laudable venture.
Chief Cosmos Yahzitere Okoh,
Publisher/Editor-in-Chief,
Yahopedia Encyclopedia and President
 International Organization of UN Volunteers(IOUNV)
Akah Sigmite Klub of Umuaka is happy to share the honour of celebrating your one year anniversary with you, with the entire Umuaka communities, your patrons, associates and well wishers.
Umuaka Times plays a vital role in distributing crucial information to our  people all over the globe, correcting misinformation, promoting Akah customs, cultures and traditions, removing the misguided notions that have entangled the unity of Umuaka, inspiring young minds of Akahland and presenting Akah City to the  outside world in admirable fashion.
As a committed partner in progress and development of our people, Akah Sigmite Klub stands with you as you celebrate your one year anniversary; we wish you many more happy returns.
CONGRALUATIONS.
Chief Uzoma Ahamefula
President, Akah Sigmite Klub.
I am happy to know that your online newspaper Umuaka Times has this month completed one successful year. It seemed like yesterday that you started the newspaper and today, it has completed one year of noticeable success.
I have no doubt that your aim a year ago was to make this newspaper a popular one and today, it stands popular in Umuaka Ancient Kingdom and environs. It is indeed a matter of joy and success. Congratulations to you and your team for this grand success and may your newspaper reach great heights in the years to come.
Engineer Amaechi Dikeocha
Umuezealaoma, Achara. 
On behalf of myself, family and teaming supporters of Project TJ Ehirim led by Amb. Hippo Anyaehie Nwachukwu, I wish to specially congratulate Umuakah Times on her one year anniversary for being steadfast and starting in a good note to take Umuakah to the world and, bring the world to Umuakah.
To tell our own story is the new order in this era of InfoTech and Umakah Times is filling the gap well. We wish them greater heights in modern journalism as they grow from strength to strength.
Chief T.J. Ehirim,
( Nwanagamkpa n'Amazano)
The Incoming Governor of Imo State.
Congratulations to Umuaka Times on your one year anniversary.
I know that it has not been an easy journey on the part of the publishers to have been able to come to this awesome height of accomplishment in a period of one year.
You have performed wonderfully well.
Kudos to Umuaka Times.
Bon J.C Ogbonna.
DSP Rtd.
Lagos Nigeria
I am highly delighted to identify with Umuaka Times on its one year anniversary of practicing journalism bordering on Umuaka Ebeiri activities.  It is worthy to mention that the sustained publication of events within the period and the improvement in the quality and content are highly applauded.
The effort in venturing into this publication will indeed add to knowledge and reinvigorate the much desired reading culture from our brothers and sisters within and outside the country. Considering the rich content, it will avail the generality of the populace a firsthand account of activities in Umuaka; thus, constituting a bunch of materials in historic research of our Community in the future. On behalf of my entire family, I congratulate the publisher and members of the editorial board of Umuaka Times for the journey thus far. I wish you well in all your future plans.
Brigadier General  Festus  Chukwudi   Onyeari,
DSS plsc(+) FCILT BSc(Hons) MTPM
We, Akahlites and other Nigerians read Umuaka Times here in South Africa. Reading Umuaka Times makes one feel at home and we are all proud of this newspaper that reports about our people and events.
On behalf of myself Hon Sydney Ikechukwu Okpoko and family, I congratulate Umuaka Times at this one year anniversary celebration. Keep up the good work.
Hon Sydney Ikechukwu Okpoko.( Ugo Nna Nyere Eji Aga Mba)
President General Akah Aborigines South Africa
Congratulations to Umuaka Times on your one year anniversary.
Since your inception, you have brought a high level of reporting and awareness to contemporary issues affecting and happening at Umuaka and its immediate vicinity.
I must confess to you, I never thought that news in and around Umuaka would be sufficient to sustain and nurture the interest of many readers but, alas, I was wrong. All your stories carry a high level of interest and captivate the reading public. You have also used your medium to expose and bring to limelight, a great number of erudite and accomplished Umuaka citizens as well as commendable events taking place in our community.
You can only go higher.
Keep up the reporting always bearing in mind that your information should be truthful, fair and accurate.
Once again accept my congratulations.
Chief Jude C. Ezeala Esq.
(Ebubeagu)
Legal Adviser of
Obinwanne Umuaka Kingdom.
It started as a dream, then a joke and it seemed daunting but with resilience, consistency and hard work, you have proven the word impossible means I'm possible in your dictionary. As you celebrate one year this is to many more years knowing that it isn't going to get easier, you are only going to get better at it. Congratulations Umuaka Times, we are rooting for you.
Lady Chika Stella Bob Dike.
Lagos Nigeria.
Umuaka Times has really come a long way what we thought could have been a child's play turned out to be a unique project I congratulate Mr. Ojy Darlington Onwukwe and the crew for the giant strides congratulations once again for your one year anniversary.
Chief Celestine Agu.
 Ekwembiriba Umuaka,
 Onowu of Obinwanne Umuaka kingdom.
I wish to commend you for the bold steps taken to commence an online newspaper, "Umuaka Times". Your unique traits of doggedness, determination, zeal, passion and above all, professionalism are quite commendable and outstanding. You and your team have been able to positively affect the lives of our people through your timely reporting of events happening in and around Umuaka as well as other societies the world over.
As "Umuaka Times" turns one, I pray that Almighty God will continue to guide and evision you, even as we look forward to greater attainments in the years ahead.
Jisie ike!
Congratulations.
Dr Austin C. Agbahiwe,
Administrator,
Imo International Health System (IIHS) and American Cancer Hospital Limited.
Just like that, Umuaka Times is one year old. Congratulations for putting Umuaka on the media map of the world, at least every Akalite at any part of the world will have the opportunity of reading news/stories from Umuaka. The good thing about this outfit is that the focus is 99% Umuaka. Directly and indirectly, you have played a significant role to gather stories, events etc from home and publish. Your publications will also be useful for future reference and research purposes as many would start to reference your publications. Being a media practitioner myself, I am very glad to associate with your endeavour. Keep the good work. Happy one year anniversary.
C.V.Akuta (Author, blogger, vlogger, and a gadfly).