Back To My Roots. An exclusive Interview with Chinedu Okoro.
8 min read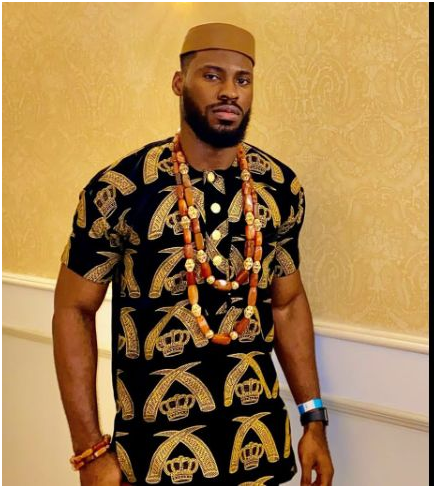 While reviewing the book, The West and the Rest of Us by Chinweizu, (perhaps the only human without a surname), Noam Chomsky, the famous American philosopher,  linguist, , cognitive scientist, social critic, historian, and political activist wrote: "Chinweizu is African to the core."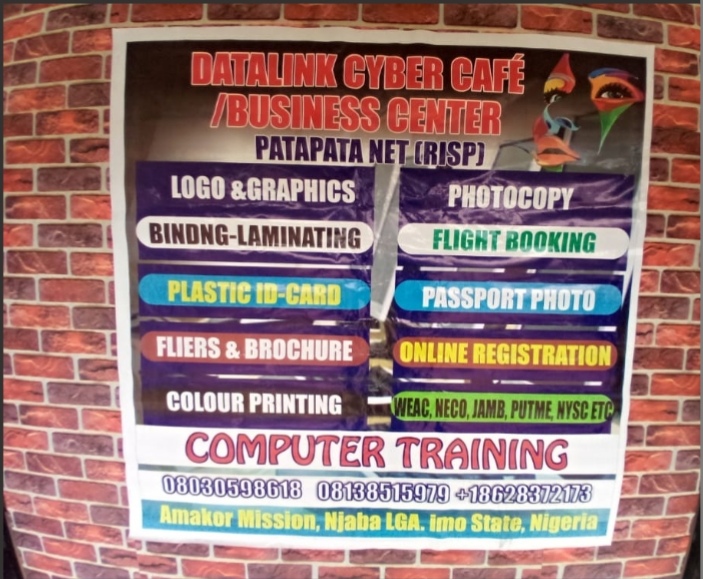 Fast forward to Umuaka, the home town of American born Mr Chinedu Okoro, a young cultural revivalist based in the States with his parents, Mr and Mrs Nnamdi Okoro, it will be correct to say that Chinedu is not only African but Akalite to the core! His command of Igbo language which he speaks with Umuaka dialect is amazing.
The president of Umuaka youths in the Tristate was home during Christmas. Umuaka Times spotted the young guy who cuts the image of a model or a basketball player at several events and engaged him. He spoke on a wide variety of issues concerning Umuaka and Akalites both in Nigeria and Diaspora.
Lets hear him:
Please lets have a little background about you.
Hello! My name is Dennis Chinedu Okoro. I am the son of Chief Nnamdi ( Omeiheukwu 1 of Umuaka ) and Lolo Ada Okoro ( Nwanne Diya ). I am the oldest of 4 children. I am Psychology major, going into neuroscience for graduate school. I am a proud son of Isiozi-Akah, Umuaka!
You granted a short video interview to Umuaka Times recently, what was it like talking about your community?
– It gives me great joy to always talk about my community, Umuaka! Umuaka is a well- known community both in Imo State and the entire United States of America.
You seem to have a deep love for Umuaka? How did it all start, considering the fact that you are not resident in Nigeria?
Well, it started when I was little. My parents started taking me to all Umuaka events, such as cultural events (Oghu dance ), Umuaka women's dance, picnics, thanksgiving etc. I found interest in all of these! It brings me joy to go to all Umuaka functions within the Tri-State and nationally. Sometimes, people find it very surprising that I have interest in my culture, but I see it as God's calling for me to keep my culture alive. I feel like it's very important to have a hold of your culture.
I remember when my family and I traveled to Nigeria in 2005. It was my first time in Nigeria and I loved it! Coming home to Umuaka was one of the best things we ever had as a family.
How do you describe your stay in Umuaka?
My family and I have so much fun living in our big house and getting to know most of my family members we haven't seen before. After 17 years later, I'm finally back! Landing in Umuaka this year felt so great.
How do you describe the village life?
Seeing everyone from my father's and mother's side was such a blessing. I thank God for giving me the opportunity to see and experience the village life. After coming home and experiencing so many things, I told my parents that starting from now, I will start coming home every year for at least 2 and half weeks every December with or without them.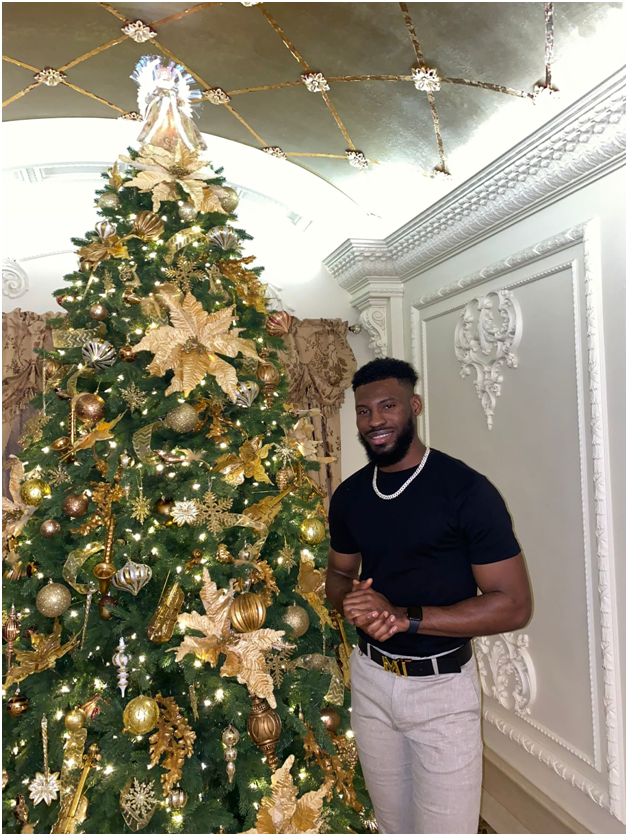 (Waow this is really amazing). You disclosed to Umuaka Times in your interview that your parents made you to speak Igbo. Are there some other Akalites in America also, who wish to be like you but no one encourages them to learn Igbo?
Yes, my parents introduced me to the Igbo language when I was much younger. I feel like it's very important for all youths and young adults of Igbo extraction in the US to start speaking our language. Our language identifies who we are. As Ndi Igbo, we should have pride in our culture and continue to progress with it.
We heard that you are the president of Umuaka youths in America? Can you tell us a little about the organization and  the membership capacity of the organization?
Yes, I am the President of Sons and Daughters of Umuaka Union TriState Branch USA Inc. ( SDU ) SDU Union is a group of Akah youths and young adults in the Tristate Area. We have about 50 members locally in the TriState, majority from New Jersey.
What is the purpose of the organization?
The purpose of this Union is promoting unity, values, progress, and cultural advancement between members and the rest of the society.
Do you intend to include other Akalites living in other countries if they show interest to join?
It will be great for all Akah young adults from different countries to unite and form a sense of unity. As a matter of fact, majority of Umuaka young adults in the United States came together and created a national forum to connect with each other. I became the coordinator of the national group to help us all form a sense of unity and trust within ourselves.
 So far what has the organization been able to record as its achievements?
– So far, our organization has improved so much. We started this organization 4 years ago, and it hasn't been easy. Before I go into details about our meeting, I would like to thank my fellow executive members for working with me and trusting in the gradual development of Akah Youths Association in the TriState Area
– —Vice President: Julia Durugo
– — Secretary: Ogechi Nnoli
– — Assistant Secretary: Anthony Agu
– — Financial Secretary: Celine Egeonu
– — Treasurer: Charles Egeonu
– — Provost/ PRO: Chialuka Onyema
– — Matrons: Lolo Ada Okoro & EziAda Chidinma Durugo
– — Patrons: Chief Nnamdi Okoro & Chief Mike Amuzie
– Leading this organization to the right track has made me realize how important it is for youths to understand where they come from. I couldn't have done all these without the support of my executives and the members of SDU. Also, all praises go to Umuaka Development Union TriState Area ( President- Hon. Tony Onyemepu ) and the women's meeting, Umuaka Women Association TriState Area ( President- Att. Lolo Chinyere Amuzie).
– Umuaka National Union, USA, (National President- Chief Eddie Nwokedi.
– Umuaka National Women Association USA ( National President- Princess Lolo Chinyere Ojinnaka ) for having faith in us and supporting our movement in the best way they can.
 How do you people meet in a year?
Within our association, we have six meetings in a year. In those meetings, we discuss different topics and ideas of how to bring all Akah youths together. We also think about ways to ensure that the youths in the TriState Area are supportive to our fellow youths nationally and in Umuaka.
Is it true that you are trying to organize Oghu dance in America. what inspired this in you?
Yes! To celebrate four years of togetherness, the association decided to have a cultural launching event. This event will contain many activities, such as Oghu cultural dance, youth dance, launching of our first almanac, and Umuaka women dance. The Umuaka community is very excited for this event because this is the first time youths are organizing and hosting a huge event like this.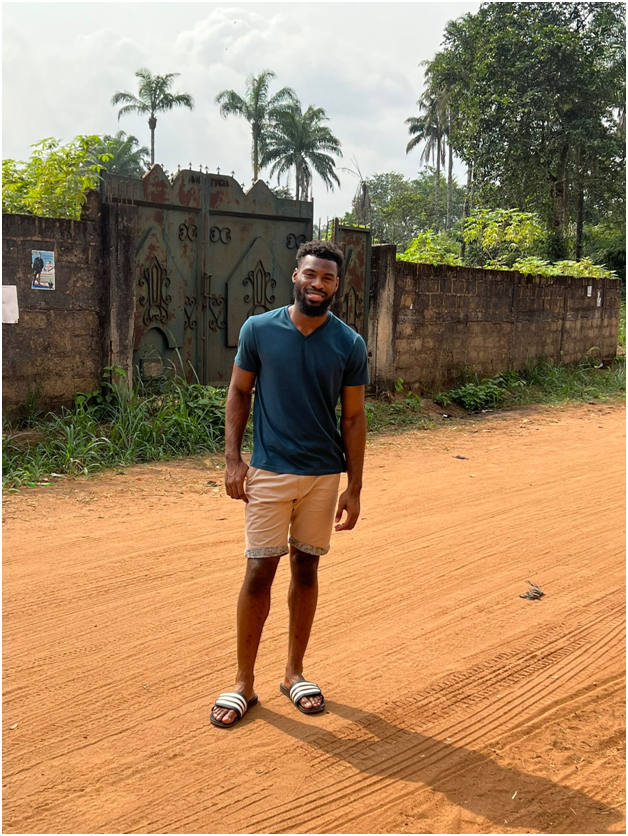 This is indeed amazing. How do you go about securing dancers for the event? Will you extend invitations to Nigeria?
The dancers will be combined with the youths and men of Umuaka in the Tri-State Area. Unfortunately due to limited time and funds, we couldn't invite men from Nigeria to the event, but for sure we will make preparations for our next cultural event.
Chinedu, please before you came back to Nigeria, can you tell us the type of news you used to hear about Umuaka and Nigeria?
You hear a lot of news everywhere, but reading messages and watching videos on WhatsApp about things going on made people very terrified to come home. Everyday someone is sending something about kidnapping, killing, robbery, and so on. Because of these criminal activities, many people had a second thought of traveling to the village. Some will travel to Nigeria but will not come to the village because of insecurity.
After hearing all these terrifying news, why then did you still come home fearlessly?
Sometimes you have to remember that home is still home. You can't run away from your home. Even though things are happening, you have to put your faith in God because He is the only One that can protect us from all the terrible things happening. I've seen many people travel during the worst times but came home safely. It's all about being vigilant.
Considering the bad news you heard about Umuaka and Nigeria when you were in the States, how do you describe your experiences in Umuaka now?
So far, personally, I haven't experienced anything bad in Umuaka and I would like to keep it like that. I wouldn't want to become a victim of any kind of misbehavior. Umuaka is a place where Umuaka Indigenes should be free and enjoy their limited time, but it's also important to be safe and cautious because honestly you don't know who is who.
You like to take adventures a lot. Umuaka Times has seen you several places walking with some two other boys. How is the experience like?
The two other "boys" are my brothers. Uche and Chinaemere are my closest family members. Ever since I landed in Umuaka, we have been exploring different places and  activities. I enjoy their company very much! It's never a dull moment with them.
Since you came back, what are the turnoffs you have seen in Umuaka?
– My turnoffs are not much. It's just 1. Major dust on the main roads
Network connection.
Do you have any opinion concerning motorcycle boys?
– My opinion about motorcycle boys is that they ride too fast on the road without caution. I don't think they care about their lives or others because of the way they take off.
What is your advice to other young Akalites in America concerning home and home coming?
My advice to all Umuaka growing adults in America is very simple! It's time that we all come to reality and start to embrace where we come from. We all should be proud of our home ( Umuaka ). It's very important that we make time to visit our home and family members in the village. Being able to recognize your home and family will bring you much joy. At least having that knowledge of where you come from will ease the process of coming home.
– Having a sense of belonging is a huge help! It's important for us to belong in community meetings, such as Umuaka meetings because this will encourage many youths to learn more about their culture.
Please who introduced you to Umuaka Times?
I found out about Umuaka Times through the Umuaka USA forum. I found it interesting logging in into to the link and going though the articles about Umuaka people in general.
Chinedu, you are the most amazing young guy in the States Umuaka Times has ever met. Please keep up the good work. Thanks  a lot for your time.
Thanks a lot too.