Chief Ken Egolu marks birthday…appeals for unity and peace in Nigeria.
2 min read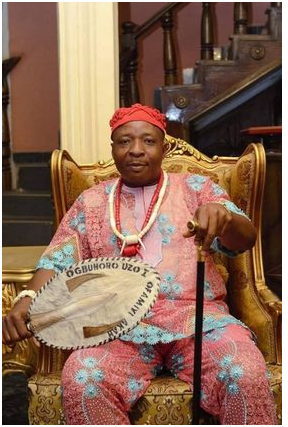 Chief Ken Ikenna Egolu, the Ogbuhurouzo 1 of Umuaka and Mozambique and a high profile philanthropist, community leader and the 2019 winner of Umuaka Times Best Couple of the Year last week, celebrated his birthday in his base in Mozambique. The birthday celebration which made waves both in Nigeria and Mozambique attracted a lot of birthday wishes and greetings from friends, school mates and well wishers, was also used by the celebrater as a medium to pass a message to his Umuaka people, Imolites and Nigerians in general.
In a recorded message sent to Umuaka Times by Chief Egolu, he first thanked God for adding yet another golden year to his age and concluded that it was because of God's love that he was adding another year and not that he was a righteous fellow.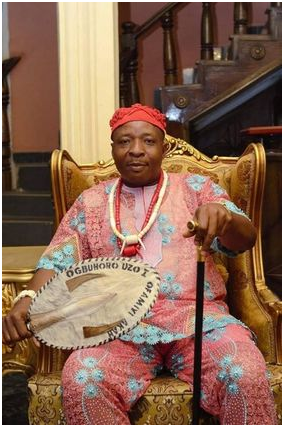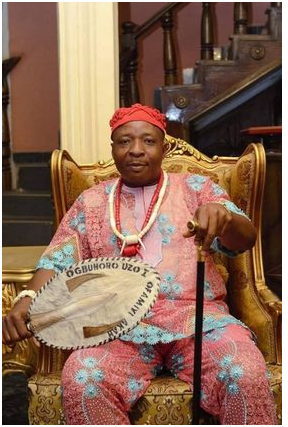 In the order of chronology, Chief Egolu first thanked all the members of his old boys group of High School Umuaka who graduated in 1988. The group known as Klubb88, was described as one family by Chief Egolu. The next people he greeted were the Umuaka people and appealed to them to embrace peace. He condemned in outright terms the crisis that has engulfed the New Umuaka Project Initiative NUPI. He acknowledged that there may be some lapses in the Dr Austin Agbahiwe's led NUPI and wondered why the leaders of the group had to follow it with a fire brigade approach by going as far as using an open method to resolve the issue. Chief Egolu called on all the sons and daughters of Umuaka to try their best and resolve the matter. He wondered how the neighbouring communities would view Umuaka community in view of the NUPI crisis. "Look at Mbaise which has 3 local governments and not even an autonomous community, they are highly united and do things with one mind and achieve one goal."
Chief Egolu also frowned at the attitude of traditional rulers towards the crisis of NUPI. He wondered why the royal fathers decided to keep quiet over this lingering crisis.
On the side of Ndi Igbo, Chief Egolu called for restructuring and condemned the call for Igbo presidency. "If we want to remain in Nigeria as one nation, we need restructuring now because Nigeria is not working for now. It is restructuring that will move our country forward."
On his final note, Chief Egolu condemned the act of one ethnic group dominating other ethnic communities to their own collective injury and pressed further for the call for restructuring. Umuaka Times wishes Chief Kenneth Ogolu a happy 2020 birthday.