Chikwado PC Onuojo for burial on Aug 6.
2 min read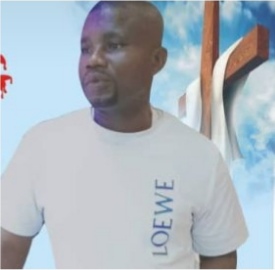 The Uzoho family in Oru Ibele i Njaba LGA has announced the burial date for the remains of the late Mr Chikwado Precious Meshach Uzoho who was murdered in cold blood by one of his elder brothers named Anene. This was disclosed to an Umuaka Times correspondent when he paid an official visit to the family last week. According to the family sources, Saturday 6 August 2022 has been penciled down for the burial which will take place in the Uzoho family compound in Oru Ibele.
On Friday being August 5th will witness a Christian wake keep in the Uzoho compound in Oru Ibele. Saturday 6th August by 8 am,the remains of PC Onuojo will leave Umuaka Community Hospital mortuary to the Uzoho family house for a brief lying in state. Church service holds in the same compound by 10 am while interment follows immediately by 12 mid day.
During his lifetime, Chikwado was known as PC Onuojo due to how straight forward, honest and fearless he was while speaking the truth in any community gathering. He was a farmer who had a fish pond and later diversified into other forms of farming.
Anene who killed his brother on Thursday April 21, 2022 with a dagger, absconded from the house since then. The matter was reported at Njaba Police Station and Mr Anene has been on the wanted list of the Nigerian Police since then.
The entire Uzoho family, friends and well wishers have been in total grief since the murder of Chikwado.