Dorothy Oguike: How power bikers outshined motorcycle boys.
1 min read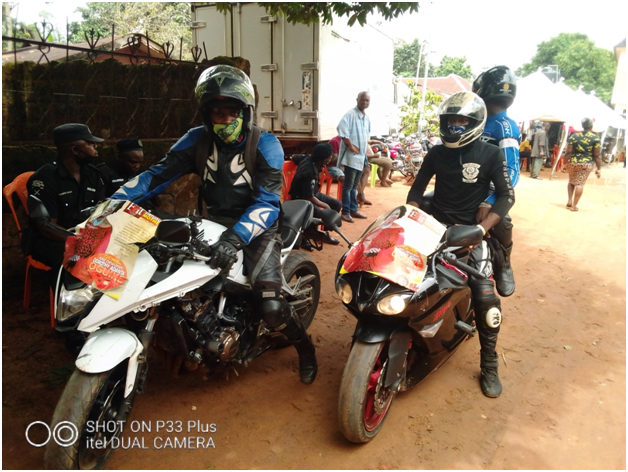 Dr Austin Agbahiwe is a man who is known to many in diverse ways. Despite his education and social status, the sporting side of him is that he is a well known power biker. This was not unconnected to the presence of some power bikers during the burial of his mother in-law in Uba Umuaka on the 25th day of March 2021. The bikers who were about 5 in number were a part of the motorcade that brought the corpse of Mrs Dorothy Oguike to Umuaka from Owerri.
While driving from Owerri to Umuaka and in Afor Umuaka, the power bikers displayed their skills as professional bikers to the admiration of onlookers especially the Umuaka motorcycle boys. Their driving and display of skills were so pronounced to the extent that several motorcycle boys were gazing at them as they rode from Ime Afor to Uba and other places. One of the motorcycle boys who identified an Umuaka Times reporter who was covering the event, just came straight to the reporter and said, "Brother, are you seeing how these power bikers are driving, are you aware that we don't even drive this way and you people are still complaining. These bikers are more careless than we are biko."
When the ambulance conveying the remains of Mrs Dorothy Oguike to her family compound, the power bikers also displayed some of their skills and later took off to their various destinations in a convoy.