Dr Ikenna Duru receives his Umuaka Times Award.
2 min read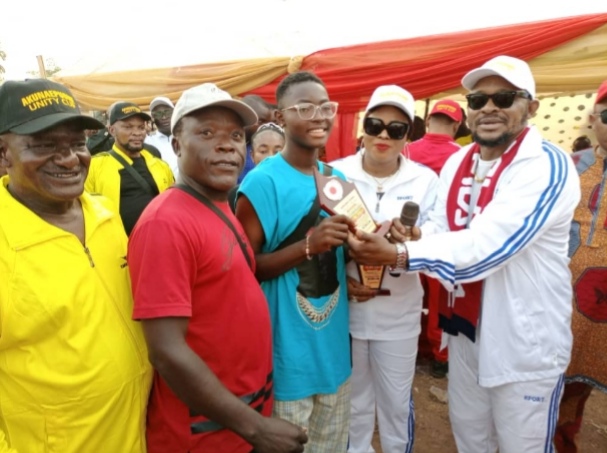 High profile Akalite, philanthropist, world class pharmacist, businessman and sports promoter, Dr Ikenna Duru on Sunday January 8, 2023, received his prestigious Umuaka Times Award as the Pillar of Sports in Njaba LGA Imo State. The event which was witnessed by high profile personalities, top members of Umuaka Sports Council and royal fathers, was held in the main bowl of Umuaka Stadium. Several other activities were also marked on the eventful day. First was the main event of the day which was the final match between the Net Breakers of Amakor and the Highlanders of Uba where the Highlanders lost to the Net Breakers by a lone goal.
The sports personality of the day who performed the football kickoff ritual was Hon Jones Onyereri. Although he came late to the event but before he could arrive, the football match had already kicked off. Immediately he arrived at the stadium, the referee paused the game and he went straight with his entourage and other sports officials and took the kick.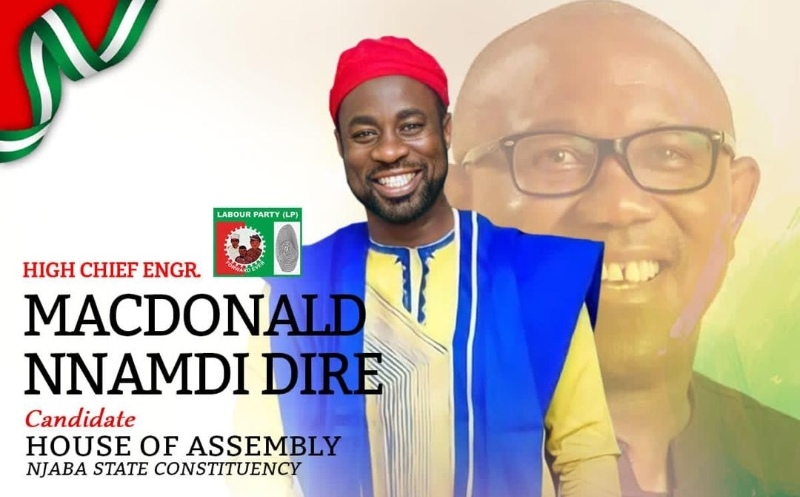 By the time the game ended, the Umuka Times publisher was called to present the Umuaka Times Pillar of Sports in Njaba Award to Dr Ikenna Duru. He took the microphone and spoke a few words and called upon the royal father of Umuele Amazano Autonomous Community, HRH Eze Caesar Ugochukwu Duruegbusuo to present the award to Dr Duru on behalf of Umuaka Times.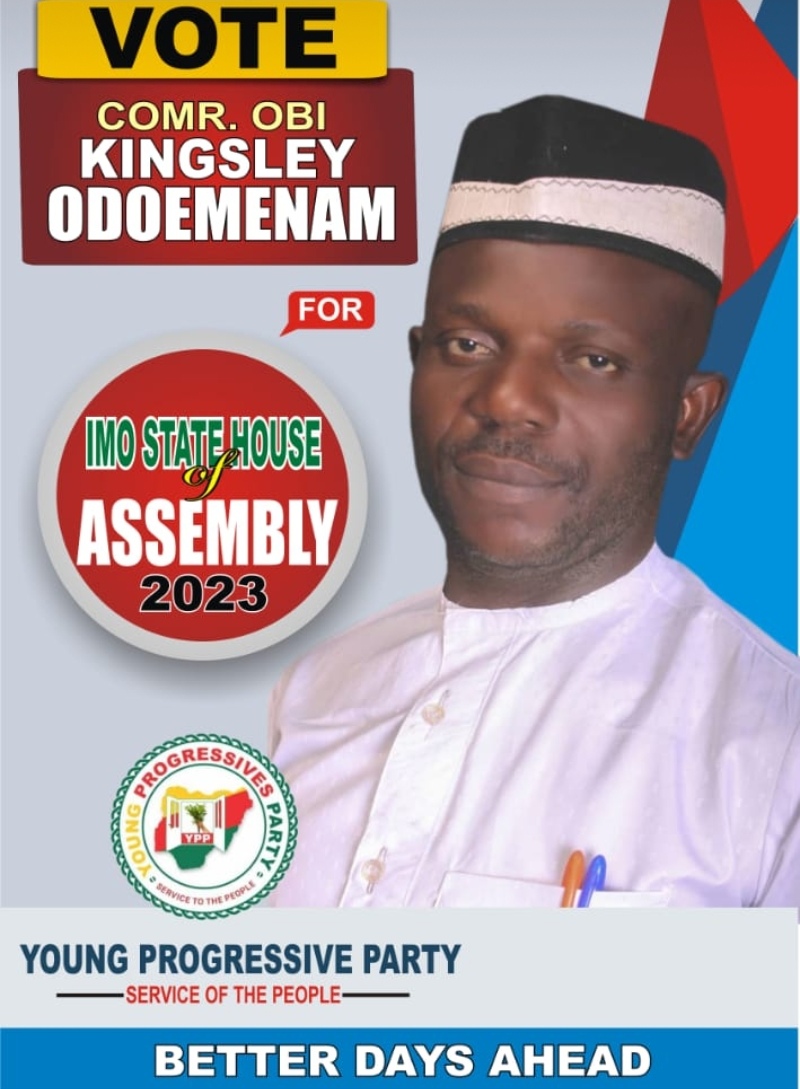 The royal father came to the arena and greeted everyone and thanked both Umuaka Times and Dr Ikenna Duru for all their efforts. He appealed to Dr Duru to continue doing his good works by making people happy through sporting activities. He then presented the award and all the people in the arena cheered the new awardee.
Dr Duru also took time to thank all the people who have been working hard to bring the name of Umuaka to the limelight when he was making his speech. After the award was received, there was another Akalite who received an award the same day. Miss Chiamaka Okwuchukwu who was a part of the female football team that represented Nigeria in the 2022 Junior World Cup tournament which took place in Costa Rica, won Umuaka Times Best Female Footballer of the Year 2022.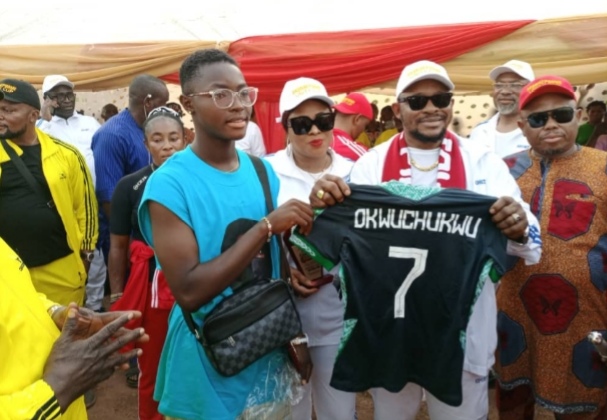 The Chiamaka award was presented to her by Dr Ikenna Duru himself who is the brain behind the football tournament in Umuaka on the day, tagged Akunepuome Unity Cup. After she received her award, she presented her official no 7 jersey to Dr Duru as a special gift.
Both Chiamaka Okwuchukwu and Dr Duru were happy with the Umuaka Times awards.