Emeka Ibegbulem receives Umuaka Times Award.
2 min read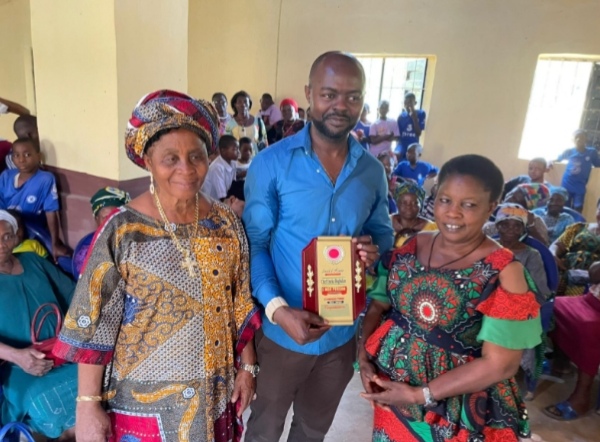 The founder and Executive Director of Emelong Foundation, Chief Emeka Ibegbulem on Wednesday January 18, 2023 received his prestigious Umuaka Times Award at the Riverside Primary School Isiozi-Akah. For a couple of years back, Chief Ibegbulem has been carrying out aggressive renovation works at the primary school and he has also been feeding the pupils over the years under the school feeding program of Emelong Foundation.
The Emelong boss who won the Umuaka Times NGO Personality of the Year 2022, took time to narrate to the guests who gathered at the event, how he started the Emelong Foundation journey. He told the audience comprised of women and pupils the achievements the foundation has recorded over the years as well as the challenges that face the group.
As a man known for his passion for helping humanity, Chief Ibegbulem lost his voice while he was addressing the women as he burst into tears. Many could not control their emotions as well until someone from the audience called for a song.
Umuaka Times gathered that the foundation which began its operations as far back as 2007, has been able to revolutionize the Riverside Primary and Nursery School to modern standards obtained in private schools. The foundation has renovated all the buildings in the school premises and went further and erected new buildings. The buildings were erected and furnished with good facilities as well as solar energy. At Riverside today, the pupils have non-stop electricity supply,, non-stop water supply and good academic learning environment with modern facilities.
It is all these that Umuaka Times has watched keenly and awarded Chief Emeka Ibegbulem the NGO Personality of the Year 2022.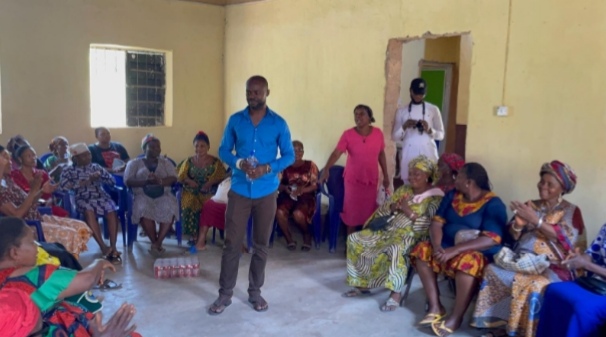 Writing about the achievements of the now Famous Emelong Foundation, Mr Chimnemezu (Vinepaul) Nwaeze, a poet and a volunteer worker at Emelong Foundation wrote. "It's no longer news that Emelong Foundation has changed the usual narrative of analogue cum unfriendly system of Government schools to children as seen all over Nigeria by taking charge of the day to day activities of Riverside Model Nursery and Primary School Isiozi Akah."