Eze Francis Ahanotu donates Football Cup.
1 min read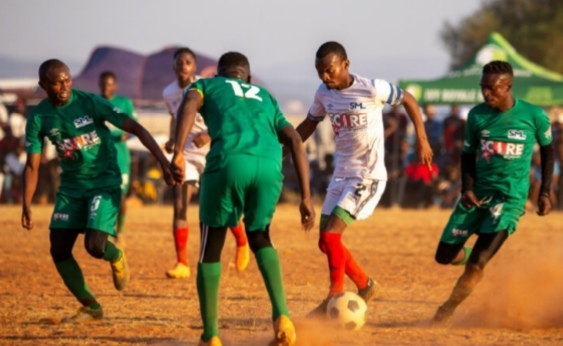 The royal father of Amiyi Akah Autonomous Community, HRH Eze Francis Okechukwu Ahanotu has donated a cup for football tournament in his community Amiyi Akah. Umuaka Times gathered this last week from Hon Uchenna Okoro, the chairman of the tournament and a popular sports administrator in the community and Umuaka.
While holding talks with Umuaka Times last week, Honourable Okoro disclosed to Umuaka Times that the tournament has been christened Amiyi Akah Unity Cup and it will be contested among the 14 villages in the Amiyi community.
"We have 14 villages in Amiyi-Akah and this is the first edition of the cup by our Eze and the first in Njaba."
Hon Okoro who is the vice chairman of Umuaka Sports Council has been the chief coach of the Elephants FC of Amiyi and he won some trophies for his community as the football coach of the community.
Uchenna Okoro, the coach of Elephants FC of Amiyi.
A copy of the press statement the chief coach issued last week which was made available to Umuaka Times, says that the football matches have already begun.