Gloria Akano pledges support for the girl child in Umuaka.
2 min read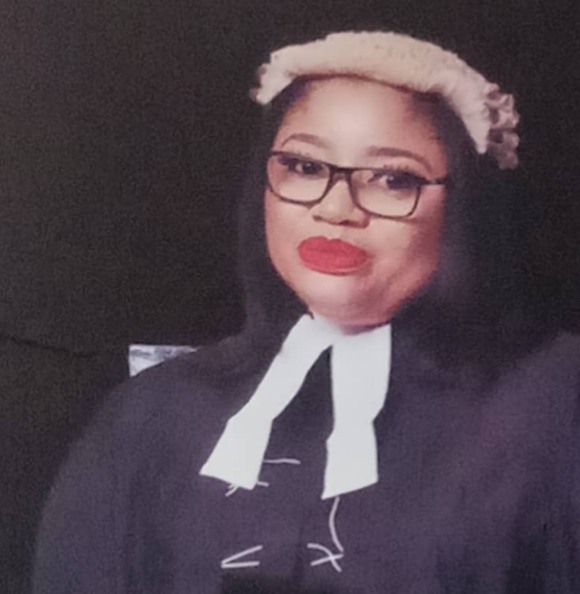 The winner of Umuaka Times Outstanding Female Lawyer of the Year 2022, Barrister Gloria Akano has pledged to continue to support the girl-child education and enlightenment programs in Umuaka community. Barrister Akano who made the disclosure last week while receiving the award from Umuaka Times in her law firm located in Lekki Phase 1 Lagos, first thanked Umuaka Times for finding her worthy for the award and confirmed that she was deeply touched to be honoured in her home town.
On the burning issues about the marginalization of women in Nigeria, violence against women and more, the attorney condemned in outright terms, the general misconception of the society where many see women as second class citizens and thereafter treat them with disrespect and disdain. The Lagos lawyer went further and urged parents, guardians and institutions to end the marginalization of women in the entire Igbo states and allow women contribute their quota in building a just and viable society.
On the general activities and social behaviours of "motorcycle boys" in Umuaka Municipal Council, the attorney urged Umuaka Times and other institutions and stakeholders not to give up on them and their female counterparts. She went further to blame some parents who give irresponsible support and endorsements to their children when they engage in crimes, social disorganizations and juvenile delinquencies.
Barrister Akano seriously raised fears of how Umuaka community and indeed the entire Igboland will be in the next 10 years or more, considering the involvement of youths both males and females in the intake illicit drugs.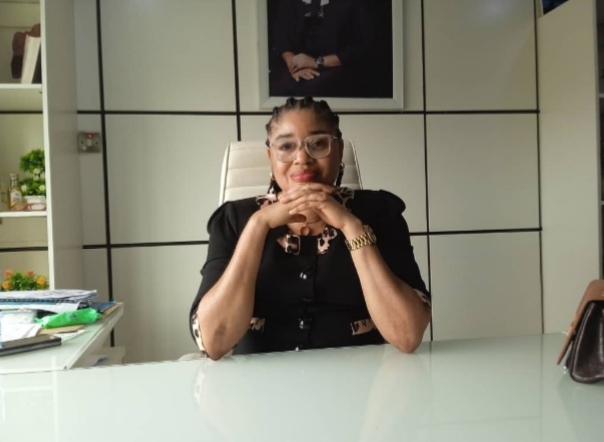 "The next generation of Akalites will be highly brutal and deadly if we should overlook our duties today as parents and guardians. This is why we must all do our best to save the next generation."
On the role Umuaka Times is playing in the society, Barrister Akano asked the newspaper to go into the secondary schools in Umuaka and get the best graduating students and celebrate them yearly. She used the opportunity to appeal to women to always develop the ambition of achieving greater goals in life despite the misconceptions the society has about them.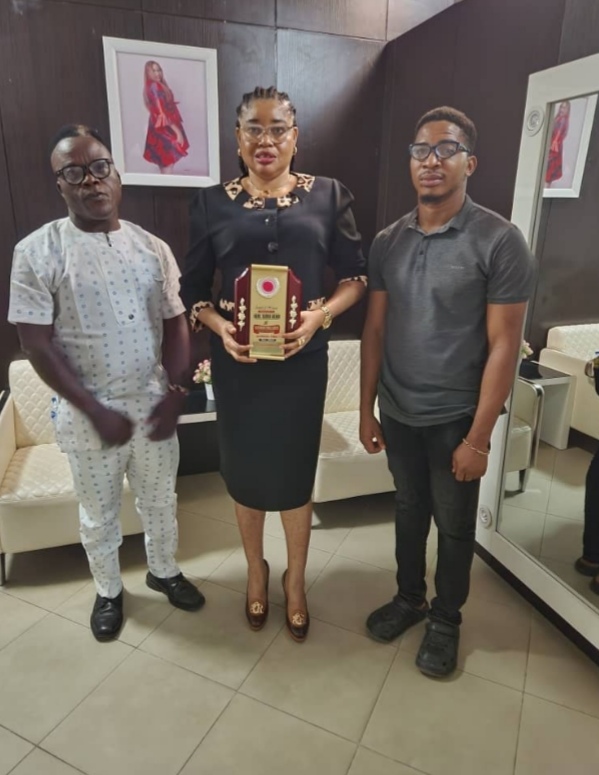 Barrister Gloria Akano is the second woman to receive an award from the stable of Umuaka Times since the newspaper came on board in 2019. Before December 2022, Barrister Lesley Chinwe Agams was the only woman who had so far won an award from Umuaka Times. The award she won created a nationwide discourse among newspaper commentators across the country.
Prominent among the newspapers was the famous Linda Ikeji Blog where the commentators wondered why a woman should win the award of Man of the Year. Be that as it may, Barrister Gloria Akano is the first Umuaka born female lawyer to open a law firm in Lagos. Umuaka Times congratulates you for all you have achieved for the community.