Goddy Iwuoha, son, float restaurant and eatery joint in Ogun State.
1 min read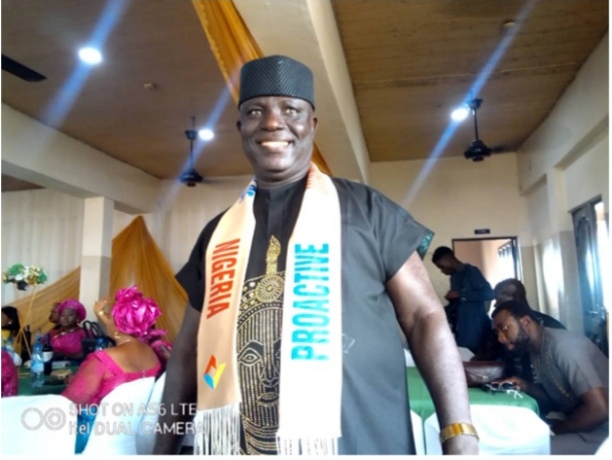 Last week, Mr Iwuoha Godwin Chima, an Umuaka born Lagos based businessman teamed up with his son, Mr Romeo Obinna Iwuoha, a Madona University trained computer science graduate and floated an eatery named GC Archland Services Finger Licks. The classic restaurant which is located at 12 Jida Street Agbara Ogun State pulled several personalities to the event of the opening ceremony.
When Umuaka Times arrived at the occasion, guests and customers who had come from both Lagos and Ogun states respectively, had already seated. Many customers and residents of the area, especially youths and students were seen taking selfies to post to their Instagram and Facebook handles. A few of them who spoke with Umuaka Times about the new eatery confirmed that they have been looking forward towards having such a restaurant over the years within their environment.
As the event progressed, Mr Romeo Obinna Iwuoha, the managing director of the new firm and his father, Mr Iwuoha Godwin Chima the CEO, got very busy receiving guests and giving directives to workers on how to handle the customers and friends who had come to witness the opening ceremony of the eatery. Mr Godwin Iwuoha attributed the idea behind the business as a work of God and he eventually gave the glory to God and prayed for the success of the new "baby". He assured the general public that with their support, the eatery will grow like KFC, Tantalizers and many more.