Igbo Heritage Lecture: The Need for Igbo Unity.
6 min read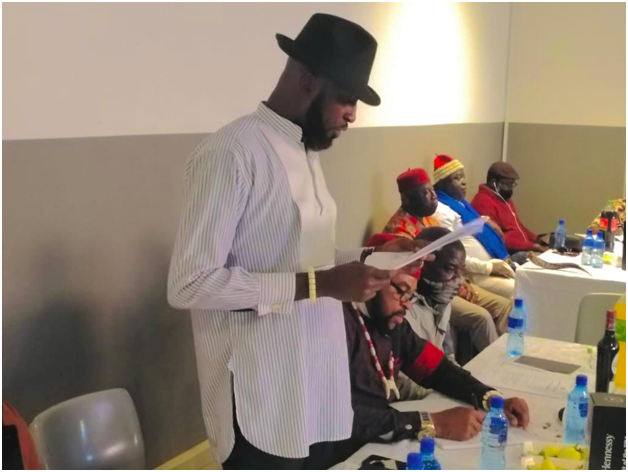 OHANEZE NDIGBO SOUTH AFRICA (Ck No. 2002019194/08)  10  October 2021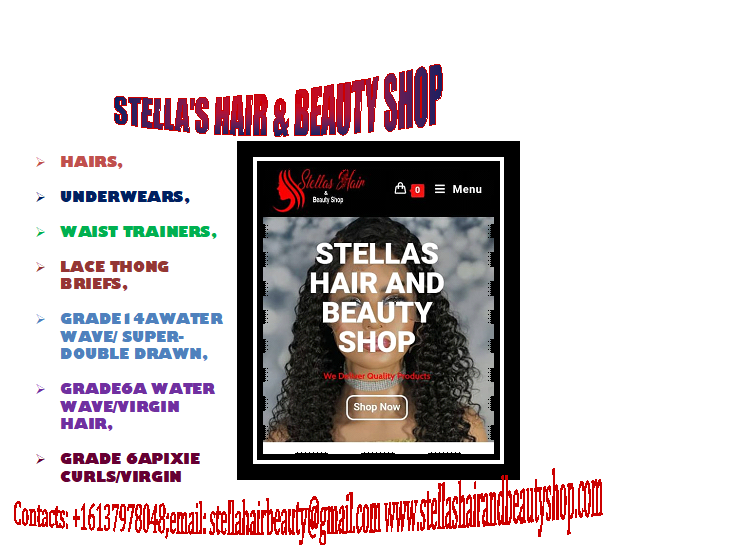 SPEECH PRESENTED BY THE PRESIDENT OF OHANEZE NDIGBO SOUTH AFRICA, COMRADE SUNNY-WENIKE DOUGLAS IBOJEKERE AT THE IGBO  HERITAGE DAY LECTURES AND UGWUMBA AWARDS HELD AT SHERATON HOTELS, PRETORIA, GAUTENG, SOUTH AFRICA.
Before I proceed with my remarks may I specially and humbly thank the Sole sponsor and initiator of these awards in the person of one of the Igbo's finest, our very own Ugwumba Dr Ben Okoli and his lovely wife, and to the committee that was set up to see to the success of this event, ably led by our own Father and Elder in person of Emeritus Professor Francis Nwonwu with Dr. Rita Ozoemena and Hon. Jason Osuafor serving as committee secretary and publicity secretary respectively. To all our Resource Persons, Eminent Scholars, professionals, political and community Leaders especially Ezeali Jonas Ndubueze Udeji 'Onowu Ndigbo na South Africa among other Leaders and members of Eze in Council South Africa for making this day a reality.
Let me also specifically thank everyone of you who painstakingly committed to be here today flying  for many hours from different part of the Republic and beyond to be part of today's program me. Most especially are our two great Igbo  ambassadors and very Honorable members of the National Assembly of Nigeria, Senator Ike Ekwerenmadu and Senator Enyinnaya  Abaribe who joined us virtually against all odds based on their inability to attend physically as was anticipated.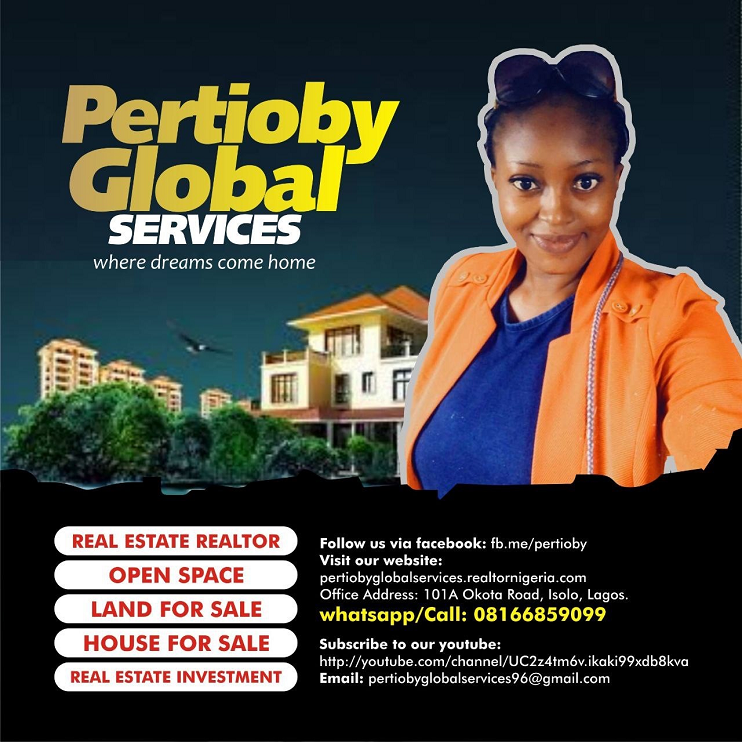 I cannot thank you enough for your sacrifices. May God bless all of us and prosper our endeavors forever.
My closing presentation and remarks this evening will briefly dwell on the theme of this historic event "The Rise of Ethnic Nationalism in Nigeria – the Security, economic, social and Political Implications for the Igbo People And Their Heritage. 3. May I start by saying that every presentation made here today by our erudite scholars and eminent personalities including our very Honorable Senators, Professor Larry Obi and Pharm. T. J Ehirim have addressed grey areas of our struggle as a people in Nigeria and Africa. It must be put on record that Ndi-Igbo are a global ethnic nationality with strong stake in international developments.
To talk about the above topic which cuts across various spectrum of security, economy and political consciousness as we are currently grappling with back home, it then  becomes imperative for one to have a clear understanding of  nationalism and guided with that, it becomes less complex  dealing  with the various challenges and impacts of  ethnic nationalism which is also known  as ethno-nationalism.
Ethno-nationalism  is a concept where ethnic nationalities are defined in terms of ethnicity, with emphasis on an ethnocentric approach to various political issues related to national affirmations of a particular ethnic group, in this case, Igboland.
Ethnicity as we know is the cultural characteristic that connects a particular group of people to each other. The concept is rooted in the idea of societal groups, marked especially by shared nationality, tribal affiliations, religious faith, shared language or cultural and traditional origin and background. Ethnic groups as "human groups (other than kinship groups) held together by the belief in their common origins, provides a basis for the creation of a community".
Here the emphasis is placed on a set of beliefs not biological traits (race) or objective group characteristics (religion and language). However, ethnicity can be seen as referring to differences in language, religion, color, ancestry and culture among nations. Ethnicity can result from choice or ascription. Either an individual chooses to be identified with a recognized ethnic group, or membership in a certain ethnic group can be imposed on him by the greater society. This implies that while individuals can choose their ethnicity, the choice must be acceptable to society. Ethnicity is a combination of individual choices and social impositions.
Nationalism on another hand is an ideology that creates and sustains a nations as a concept of a common identity for groups of humans. Nationalism is intensified by the politics of exclusion and occurs when an ethnic group is politically mobilized. Therefore Nationalism is publicized ethnicity and manifests whenever a group of people feels particularly targeted for ill-treatment or oppression especially in a heterogeneous political system.
It is evident, that the British colonial rule over the territorial area that is today called Nigeria united the autonomous ethnic and cultural entities that had no prior close ties, affinity or similarities in culture and traditions with each other or among themselves in any form before then.
These entities had their own political systems, social and religious values distinct from each other. The creation of a unified entity and the adoption of a unified political system  did not holistically take  into consideration the most effective means of reducing the differences in social, political and economic development of these disparate groups, namely the accommodation of ethnic difference thereby giving room for a potential conflict of interest among the assembly of ethnic nations.
The indigenous people, which took over administration of the country after independence, did not do much to appease the demands of the various Nigerian groups into a positive pan Nigeria aspiration. Instead they continued with the colonial model of administration Most of the policies undertaken were aimed at suppressing the development of ethnic consciousness perceived as challenging the legitimacy the state. Though this approach succeeded in keeping ethnic agitation at bay during the era of military rule in Nigeria, the return to democracy in 1999 enabled the ventilation of trampled ethnic demands in the country.
The current situation in our dear country Nigeria particularly the security challenges pervading all the regions of the country and the struggle of Ndi-Igbo for a fair deal is a pointer which cannot be overlooked and if properly managed creates an avenue for a round table discussion among sister ethnic groups (nations) to take a critical look at where we are as a nation, what we want as a people and how we could live harmoniously and coexist side by side as was anticipated by the founding fathers of our dear nation and heroes of our Independence.
The agitating voices from within our country especially Ndigbo  indeed calls for concern, unfortunately efforts have been made to criminalize the genuine struggle and agitation by several groups and this  has resulted in aggravated bitterness where   Ndi-Igbo as a people are now  almost divided while further efforts aimed at  undermining our prospects for political justice and otherwise which has eluded Ndigbo since after the Nigeria/Biafra Civil War. Without laying much emphasis, it is evident and factual  that  Ndi-Igbo have become indispensable in the Nigerian polity in the economic, security, political and professional sphere both in Nigeria and in the Diaspora.
Those nations that capitalize on our human  professional investment end up as strong systems for their development.  Back at home, we did not choose to be Ndi-Igbo by our making. It is sad that we are still losing lives daily in their numbers as attacks against our economy, politics and security continue to increase.   In all, the need to harness our potentials and resources cannot be overemphasized by the Nigerian state for our collective good.
There are international implications for the challenges of today's Nigeria. As a result the need to face the realizes to give a healthy balance to the diverse interests of the multi-ethnic structure in Nigeria has become more urgent than ever.
In conclusion, I want to condemn the threat issued by the Honorable Attorney General and Minister for Justice Hon. Abubakar Malami to the effect that the President Muhammadu Buhari-led government plans to declare a state of emergency in Anambra State.
We reject this threat and rather advise the government to rethink the plan because the indicators of security problems in Anambra cannot be  compared to the almost unmanageable security crisis in parts of the North particularly with the upcoming elections in Anambra in view.
We appeal to the Federal Government to seek other amicable resolution mechanisms to quell the rising security challenges in Anambra State and other parts of Alaigbo, while calling on Igbo youths and Ndigbo in general  both home and in Diaspora to remain calm, respect constituted authorities and always be law abiding citizens and worthy  ambassadors of the Igbo Ethnic Nationality, while hoping for better days as Ndigbo.
Our leaders and stakeholders must not relent at this because Ndi-Igbo are looking up to each or everyone of us. We must ensure to work together to ensure that the burning issues and agitations that have resulted in the political, economic and security challenges facing us today are addressed for the good of our people, our neighbors and the future of our children both born and unborn.
Thank you all once again and accept the best wishes of Ohaneze Ndigbo South Africa as you travel back safely to your destinations.
God bless you.
Sunny-Wenike Douglas Ibojekere
President ONSA.