Imo couple marks honeymoon on bad road.
2 min read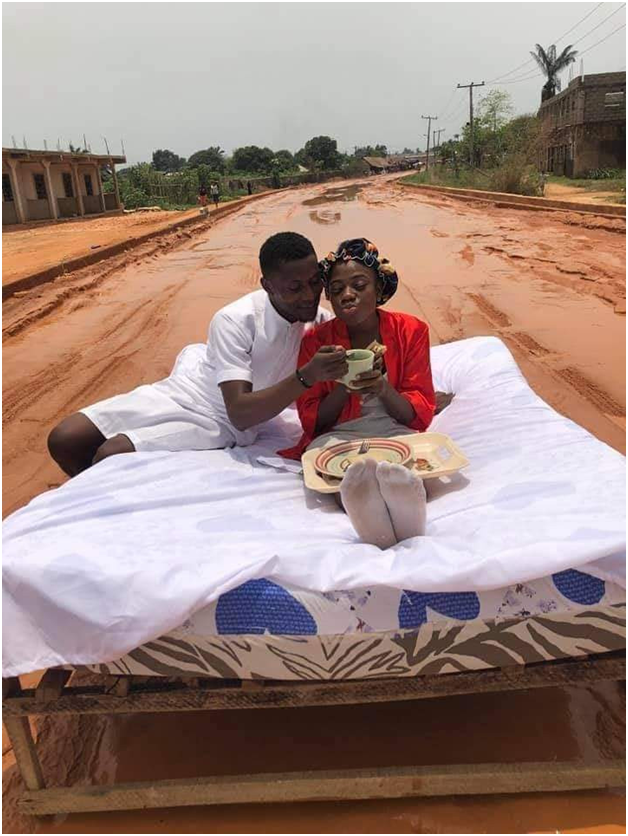 Perhaps those who invented the adage, "wonders  shall never end," had Nigeria in mind. This is because of the unusual stories and events that feed the internet and other news channels emanating from the country.  A newly wedded couple in Imo State, who wanted to protest the bad state of the Ohi-Orogwu Road in the state took an unusual method of protest to draw the attention of the world on the state of Imo roads. Their wonderfully referred method  of protest Umuaka Times learnt, was to celebrate their honeymoon on one of the numerous bad roads in the state.
The man who is an indigene of the state, arranged his honeymoon bed right in the middle of the bad road and started to celebrate with his wife. He did not do this alone, Umuaka Times learnt that he also invited some of his friends who joined him on a round table "road-beer palour" discussion.
Top political observers and some LG officials in the area saw this move as a serious embarrassment to the government as the pictures went viral almost the moment it was released by the couple.
All efforts by Umuaka Times to get across to the couple proved abortive as no clue on how to reach the couple was provided in the viral photo shoots.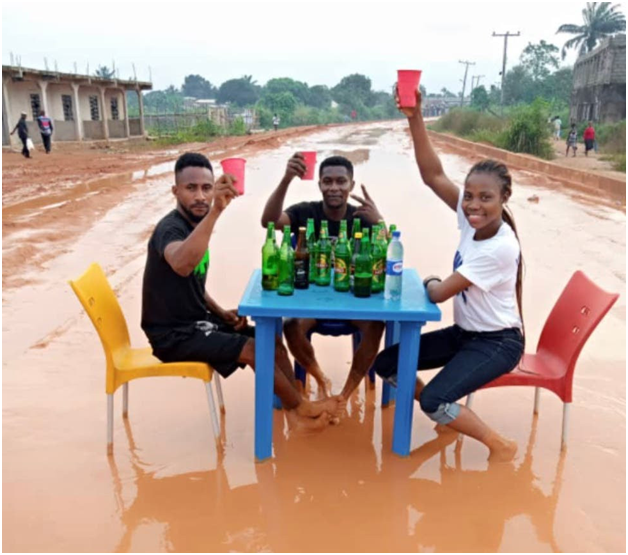 A top Imo socialite who did not want his name in print commended the efforts of the couple and appealed to other Imolites to be creative on how to drive down their messages and protests to the government instead of being violent. Some of the passersby who witnessed the event described the move as fun loaded with deep messages. Someone even said that the couple may perhaps appear on Guinness Book of Records as the first and only couple to have celebrated their honeymoon on the road.