"It is love that kept them together." Vita Uchendu.
1 min read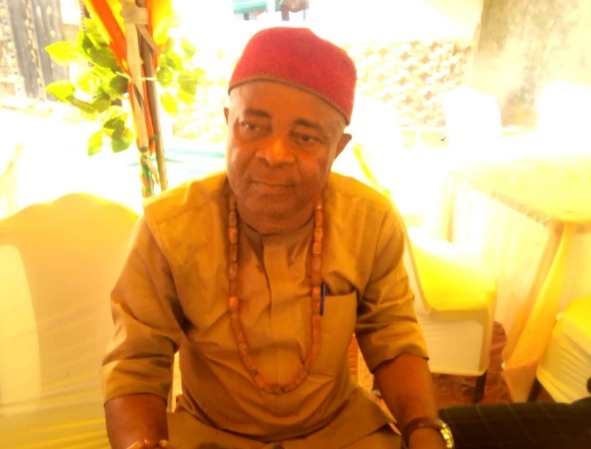 A top community leader and a chieftain of APC in Njaba LGA Hon Chief Vitalis Uchendu has described the marriage of Nnaoma Di Ebube Chief Ignatius Iwunna Chikezie and his lovely wife, Lolo Ezinne Juliana Chikezie as a product of real love which found deep expression in them because of their divine spirit of tolerance.
Chief Uchendu who was one of the guests who graced the reception organized in honour of the couple in Umuduruorji Acharaji Akah last Sunday, went further to give all the glories to God for giving the golden jubilee couple the grace to overcome all the challenges they encountered over the last 50 years in their marriage.
On how to achieve the success recorded by the couple in today's marriages, Chief Uchendu advised that the couples of today should learn how to tolerate each other and draw themselves closer to God as nothing is impossible before God. "You see Chief and Lolo Ignatius Chikezie have demonstrated to us the right path to follow. If given the opportunity, I would recommend that new couples should always meet people like Chief and Lolo Chikezie for matrimonial advice."
Chief Uchendu finally congratulated the couple and wished them many more years of matrimonial togetherness. He counted himself lucky among those who witnessed the great event of 50 years of successful marriage between Nnaoma Di Ebube Chief Ignatius Iwunna Chikezie and his lovely wife, Lolo Ezinne Juliana Chikezie