N1m donation: Eze Caesar thanks Dennis Ezeigbo, others.
2 min read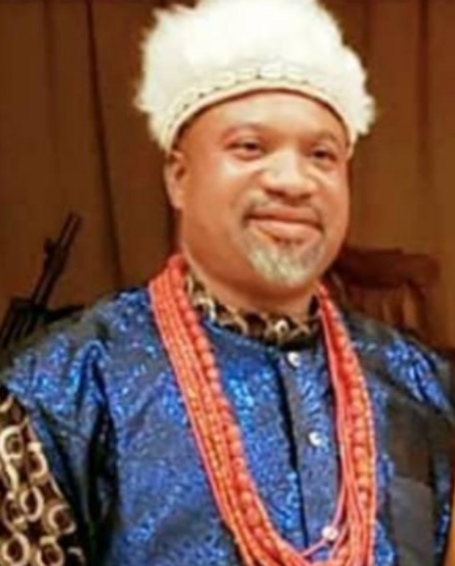 The royal father of Umuele Amazano Autonomous Community, HRH Eze Caesar Duruegbusuo has thanked Chief and Lolo Dennis Ezeigbo for the role the couple played during the launching of Umuduruoma hall project held on December 31, 2022 which was also Umuduruoma Day.
Chief Dennis Ezeigbo whose wife Lolo Jacqueline Ezeigbo hails from Umuduruoma Umuezeala Umuele Amazano Autonomous Community on behalf of his wife, made a donation of one million Naira to the community, was one of the special guests and in-laws invited for the historic event.
The royal father who made this known via a recorded message he sent to Umuaka Times last week, expressed his profound appreciation and that of his people over the donation. He assured the guests who gathered at the event that the purpose by which the launching was held would be fully accomplished.
While answering some questions from Umuaka Times after the event, Chief Dennis Ezeigbo also expressed his thanks to the community for the warm reception accorded to him and his wife by the Umuduruoma community. He assured the community of his continued cooperation and love in time of their needs.
Umuaka Times also gathered from the royal father, some other in-laws and donors who made the event memorable through their donations. He specially thanked Chief Igbokwuwe Emmanuel Nwokejiezi, also known as Nwokeoji for his donation and Chidi Duru, a son of the soil and a pharmacist.
The royal father who also made a donation during the event prayed God to continue to bless the in-laws, sons and daughters as well as friends of Umuduruoma Umuezeala Umuele Amazano Autonomous Community.