Iwuaku Iwuchukwu receives Umuaka Times award.
1 min read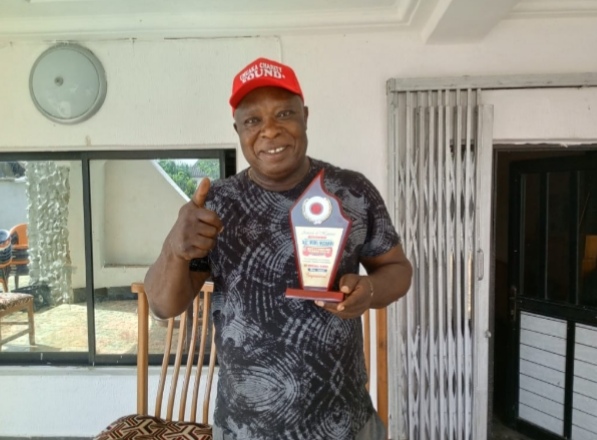 An Ugbele-Aka born top philanthropist and businessman Mazi Iwuaku Iwuchukwu has received his Umuaka Times Merit Award as the Outstanding Patriotic Akalite of the Year award winner for the year 2022.
The award which was presented to him recently in his country home attracted a lot of guests especially his kinsmen and women. The award which was presented to Iwuaku was in recognition of his charity works in the community. Chief Iwuaku founded the most famous Umuaka Charity Foundation, donated the sum of N500,000 to it as a takeoff grant and paid for an office for the foundation in Afor Umuaka. Above all these, the person who works in the office receives a salary from the pockets of Mazi Iwuaku Iwuchukwu.
While receiving the award, Iwuchukwu thanked Umuaka Times for a job well done and promised to continue to advance the cause of charity in the community for the interest of the poor.