Martin Agbaso joins LP, picks nomination form for Imo Gov.
2 min read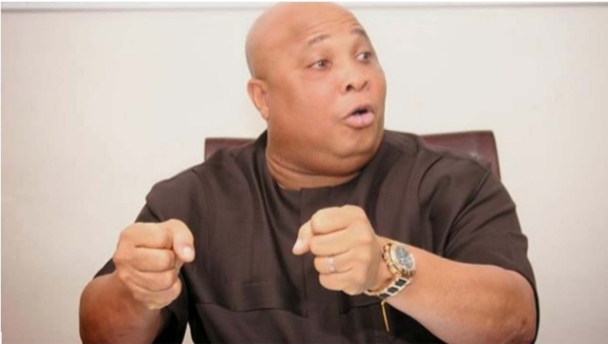 Chief Martin Agbaso, an Imo State born high profile politician and senator from Owerri Zone has joined Labour Party. Agbaso who is a well-known seasoned economist and versatile investor did not only join the highly rated Labour Party but he also went ahead to pick a nomination form to enable him contest once again for Imo State governorship position come next year.
Last week, when the pictures of Agbaso went viral over the social media alongside with the national leader of Labour Party, Barrister Julius Abure, people especially Imolites from Owerri Zone hailed the move as they kept sharing the pictures to several platforms on the internet.
It can be recalled that Chief Agbaso who is a former special assistant on ecology to the former President Obasanjo has crisscrossed from APGA, PDP, APC and now Labour Party in order to achieve his ambition of becoming the next governor of Imo State.
As a seasoned politician, Agbaso who is an alumnus of prestigious Pontifical University in Rome, Italy crossed alongside with his teeming supporters from APC to Labour Party.
Agbaso is not the only political heavyweight in Labour Party in Imo State who may be eying to become the chief occupant of Government House Owerri. Shortly before the presidential election, Chief Humphrey Anumudu a barrister at law and a billionaire businessman from the same Owerri Zone with Agbaso, bought 27 vehicles and donated to all LP headquarters in all the local councils in the state. There is a strong indication that he would be interested in the Imo project come 2024.
In Orlu Zone also, the youthful Dr TJ Ehirim has been making waves under LP as the next governor of Imo State, he has so far received a lot of endorsements within and outside the zone.
As time for the democratic event to elect the new governor of Imo State draws nearer, many big political masquerades are expected to indicate their interest in Labour Party for the same Imo top job. Other political parties including big names like APGA, PDP and APC are also getting ready for the Imo political royal rumble.