"Nigeria has no future with APC and PDP." Emeka Onyejiekwe.
2 min read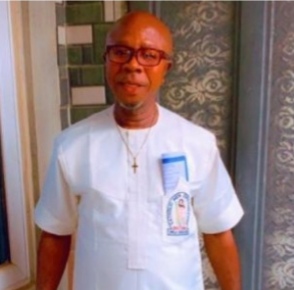 Prolific writer and public affairs commentator, Comrade Emeka Onyejiekwe has picked holes in the political activities of PDP and the APC and concluded that the country does not stand a better future under any of the two political parties from Aso Rock to the least cadre of government across the six geopolitical zones of Nigeria. Onyejiekwe who expressly demonstrated his dislike of the APC/PDP pattern of politics used the opportunity and appealed to Nigerians to seek alternative political parties and vote out the two parties in the coming elections. Continuing on his assessment of the political situation in the country today, Onyejiekwe wrote.
" Let me say this. Nigeria has no future with APC or PDP even if any of the parties wins the general election. It's either Mr. Peter obi or Nigeria will disintegrate. Mark it somewhere today."
Asked to give more details about his observations and frustrations concerning the ruling party, Onyejiekwe went straight to what happened during the unveiling of the vice presidential candidate of APC last week in Abuja. Hear him: "What else do you need to convince you about my position? If Tinunbu could go to the level of hiring fake priests and deacons and bishops to witness the unveiling of his deputy, it confirms the degree of desperation and lack of values in a presidential candidate like Bola Ahmed Tinunbu".
Onyejiekwe also displayed his deep dissatisfaction on the political developments and killings going on in Imo State. He blamed the Senator Hope Uzodimma-led government over her inability to bring calm in the state. He wondered why nobody or groups in the state has or have taken the governor up on the sad developments.
Comrade Onyejiekwe seriously wondered why the atrocities committed in Awo Ommama few days ago were ascribed to bandits by the state governor calling the victims of the massacre bandits.
"This morning, as I write, Nonso Nkwa of 96.1 FM Radio is interviewing the guy who did the wedding and how his father's house has been burnt down to cover up the mess these so-called Ebubeagu or DSS men did to Imo citizens at Awo Ommama."