Nigerians targeted as Xenophobia returns to South Africa.
3 min read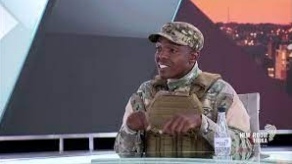 Nigerians living in South Africa have reported the return and rise of xenophobic attacks in the southern African country. Last week, Umuaka Times corresponded in South African came across some South Africans who were carrying placards and the country's flag chanting anti-globalization songs targeting on foreign nationals in the country, especially African immigrants.
Reports Umuaka Times gathered disclosed that some businesses owned by some Nigerians and other nationals were set ablaze by xenophobic South African Black nationals. According to an eyewitness account, trouble started from Johannesburg, got to Durban, North West and eventually spread to Cape Town. Witnesses who spoke with Umuaka Times correspondent confirmed that mob justices also took place in the same areas.
In some of these cities and towns where trouble was witnessed, it was reported that several business complexes owned by foreigners especially Nigerians were set ablaze. Goods worth millions of US Dollars were lost in the mayhem.
There are indications that the return of xenophobia in South Africa was ignited by the South African hate group known as Operation Dudula. The criminal gang which is led by Nhlanhla "Lux" Mohlauhi (also known as Dlamini) has been spreading xenophobic sentiments in the country.
From investigations conducted so far by Umuaka Times correspondent in South Africa, "Operation Dudula emerged from a background of xenophobic violence and attitudes in South Africa. On 16 June 2021, they led their first march through Soweto targeting people they suspected to be foreign drug traffickers and businesses that employed immigrants. The march increased their popularity and in the following months, several other anti-immigrant groups also going by Dudula or some variation of the name, such as the separate Alexandra Dudula Movement, were established. In April 2022, Operation Dudula expanded to Durban, KwaZulu Natal."
South African activists and advocacy groups have condemned the activities of Operation Dudula and termed it Afrocentric. According to them, Operation Dudula seriously blames the presence of foreigners in South Africa for their economic woes. The organization sees the failure of the indigenous Black population in South Africa in terms of business prosperity on foreigners.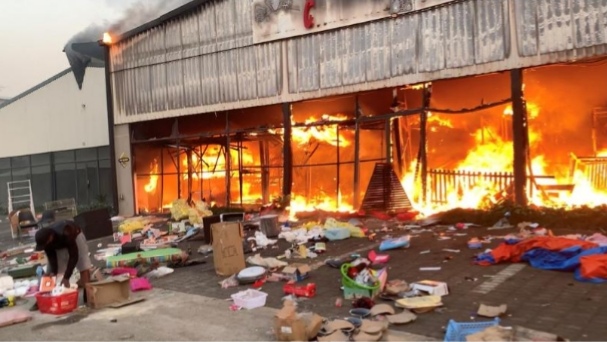 So far, Operation Dudula has continued to deny the allegations of fueling xenophobic attacks in the country. According to the group, "Operation Dudula states that its campaign is aimed at addressing crime, a lack of jobs and poor health services caused by an "influx of illegal immigrants".
Further reports claim that, "they have campaigned for small businesses to only employ South Africans, and for immigrant shop keepers to close down and leave South Africa. Operation Dudula has been accused of a number of instances of violence against African immigrants in South African townships, including forcibly closing shops and raiding properties".
For now, African immigrants living in South Africa are in deep fear over the invading activities of Operation Dudula which is also accused of going into the homes of African immigrants in the country to attack them.
Further investigations by Umuaka Times claim that "the group which is led by Nhlanhla "Lux" Dlamini rose to prominence for his role in defending Moponya Mall from looters in the July 2021 unrest. In March 2022, Dlamini was arrested (and later released on bail), on charges of orchestrating a raid of EFF member Victor Ramerafe's Dobsonville home where Operational Dudula claimed drugs were being sold".