Orlu Zonal Assembly holds successful inauguration in Senegal.
2 min read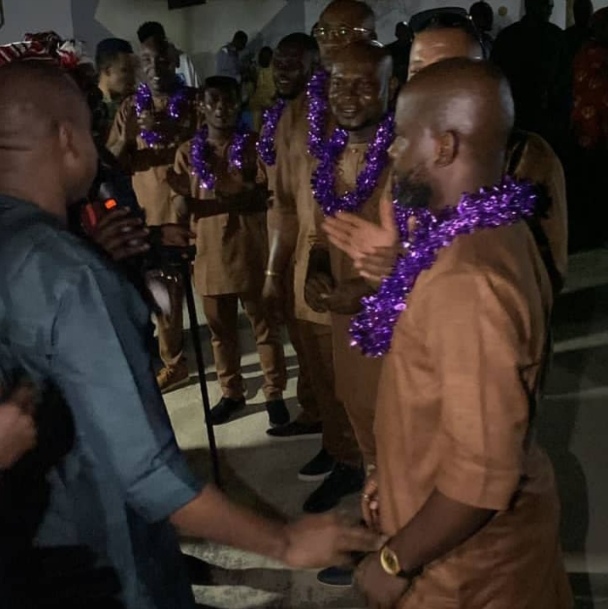 The Orlu Zonal Assembly in Dakar Senegal on Sunday 29 October 2023, held its inauguration to welcome the new officials of the international organization that is based in Dakar, the capital city of Senegal West Africa. The event which was held at Unite 20 Parcelles Assainies Dakar Senegal was able to pull Orlu notable personalities both from Nigerian, West Africa and other parts of the world. According to the Umuaka Times correspondent in Senegal, the event was held under the reign of the outgoing Senator (president) of the assembly, Hon Chidi Justice Azubuike and the incoming president of the assembly, Hon Tochukwu Christian Okwara.
The inauguration ceremony which was declared open by 5 pm on the D-day according to the information Umuaka Times correspondent filed from Dakar was a total success as the new executives of the organization were inaugurated and they all took their oath of office collectively.
At the end of the official swearing in ceremony of the new executives, the outgoing executives engaged on welcome and good bye handshakes with each other. The outgoing president of the organization, Hon Chidi Justice Azubuike used the opportunity and charged the new president Hon Tochukwu Christian Okwara and his executives to take the organization to a greater height. He thanked the members of the group for giving them the opportunity to serve them and finally thanked God for protecting them during their tenure.
The founder of Orlu Zonal Assembly, Foreign Chief Godwin Udoriri Amanzere, the Osisi Jikotara Mba Onu na Senegal also thanked both the former and the present executives and appealed for more love and unity among members.
Other notable events held alongside with the inauguration and handover ceremony included the award of certificates of excellence to the deserving members of the organization and the recognition of Udokamma of Orlu Kingdom,Hon Chinedu Jerry Ejiofor the Ogbuefi Imo State Assembly Dakar alongside with his wife as Ogbuefi Gburugburu of Igboland.
The chief hosts of the event were the incoming president Okwara Tochukwu Christian, the Ochikaririibeya 1 and the outgoing president Honorable Chidi Justice Azubuike, the Nkwa Chukwu Kwere Orlu. The tenure of the new executive will expire in the next three years and new ones will be elected according to the constitution of the association.