Owo Killings: Fear grips Christian communities across Nigeria.
3 min read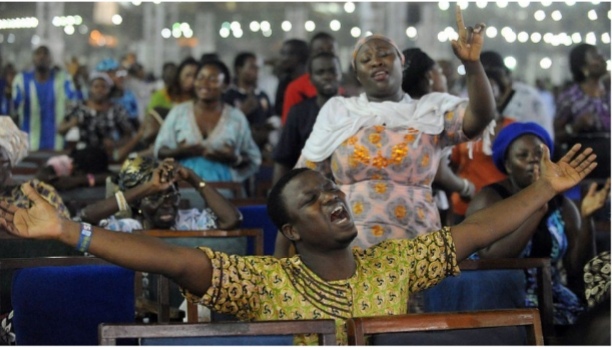 About 4 years ago, the Umuaka Times publisher Darlington Ojy Onwukwe made a security alert whatsapp podcast which went viral. In the message, the pudcaster asked a simple but troubling question which made people to sink into deep meditations. "What do you think will happen when in one of the Christmas church services in Umuaka, 4 Fulani men storm St Mary's Catholic church, each clutching an AK47 and open fire on the innocent worshippers? The prophetic question Onwukwe asked, indeed came to pass four years later but in far away Owo in Ondo State, South West Nigeria.
Following the Owo deadly terrorist attack which occurred on Sunday June 5, 2022 at Saint Francis Catholic Church, Christians across the country have been living in fear as a result of the seriously tragic Owo incident. Umuaka Times findings show that several Christian organizations and churches across the country have called emergency meetings on how to fortify their security architectures. Most of the churches Umuaka Times had contact with last week had concluded plans to procure CCTV and security gadgets for effective security surveillance during church services. Some other churches that have got some big cash to spend had also concluded plans to hire police security operations during church services and other events.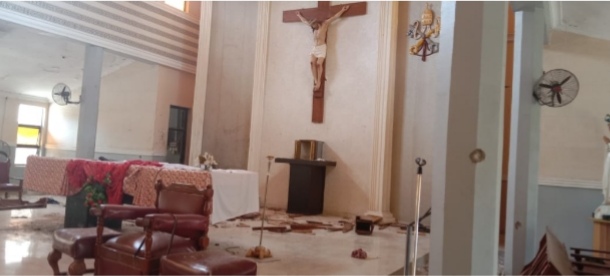 The terror attack in Owo has created an endangered atmosphere where many Christians think twice about to continue attending church services on Sundays or stay at their various homes and pray. Last week, some clergymen while condemning the Owo terror attack, appealed to Christians across Nigeria not to lose faith in God as a result of the incident.
A Lagos based pastor who spoke to Umuaka Times on the Owo killings on the conditions of anonymity, appealed to every Christian in Nigeria to always be watchful and mindful of the people around them during any church service. "I appeal to my fellow Christians to be watchful all the time because this may not be the last strike," the clergyman said.
Some Christians across Nigeria have also called upon God to fight the war for them. Umuaka Times gathered that last week, some Owo women went on wide protest and placed curses and made sacrifices for the gods of Owoland to avenge for his people in Owo over those who carried out the terror attack in the house of God.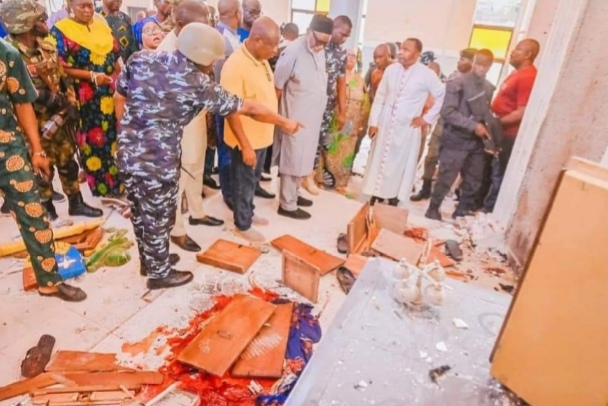 The Federal Government of Nigeria on Thursday last week through its Internal Affairs Minister, Ogbeni Rauf Aregbesola told newsmen last week that the attack was carried out by Islamic State, West African Province, ISWAP. Commenting on the statement by the Federal Government last week that the attack was carried out by ISWAP, the Ondo State governor Oluwarotimi Akeredolu faulted the claim of the Federal Government. He described the announcement by the Federal Government as hasty and wondered why ISWAP which boldly comes out to claim responsibility for any of its terror attacks has refused to claim responsibility for the Owo attacks. The governor made the disclosure on Friday June 10, during a visit from the globally famous Swiss-based Christian rights group, Christian Solidarity International CSI. As at press time last week, the Federal Government announced that no arrests have so far been made over the Owo killings.