Peter Obi falsely photographed kneeling next to "president-elect".
2 min read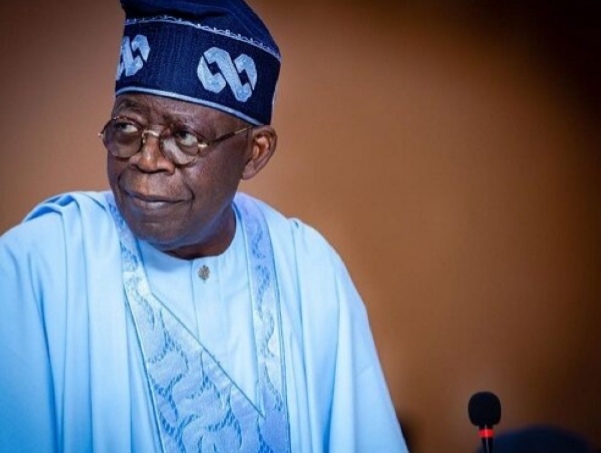 As Labour Party presidential candidate Peter Obi heads to court to contest Nigeria's February 2023 election results that saw Bola Tinubu declared the country's next president, a tweet shared a photo claiming to show Obi kneeling next to Tinubu. But the claim is false: AFP Fact Check found that the photo, posted by a former presidential candidate of a rival party, has been digitally altered to include Tinubu.
"Tinubu's posture: 'No food for a lazy man like you Peter Obi, stop sleeping everywhere including at courts and airports, hero beer have overtaken your wakefulness, go for deliverance," reads the caption of a tweet shared on May 9, 2023.
The tweet, shared by a former presidential candidate for the ruling All Progressives Congress (APC), features an image of Obi kneeling next to Tinubu, who stares straight ahead.
Tinubu is also a member of the APC and ran as the party's 2023 presidential candidate, beating rival candidates Atiku Abubakar and Obi.

Adamu Garba II, who shared the image, has repeatedly attempted to link Obi with the Biafran separatist movement, a group agitating for independence in the country's southeast.
"Hero beer", mentioned in the claim, refers to Hero Lager, which is often affiliated with the Biafran movement.
But the claim that Obi was pictured kneeling next to Tinubu is false.
Using a reverse image search, AFP Fact Check found the same image of Tinubu seen in the false tweet published in several news articles.
Source Yahoo news.