TJ Ehirim expresses deep confidence in the judiciary.
2 min read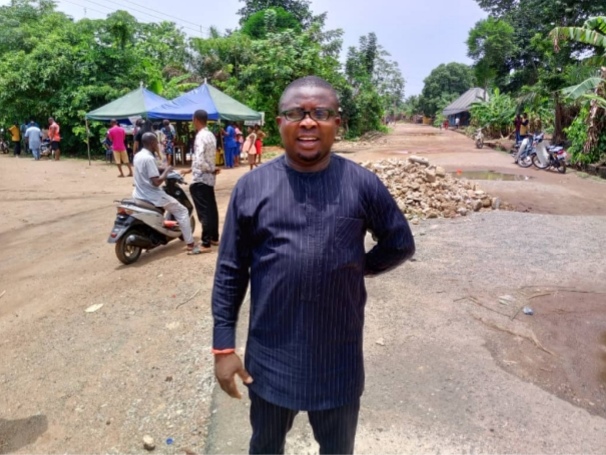 Imo State governorship hopeful and youthful politician Dr TJ Ehirim has expressed his deep confidence in the Nigerian judiciary. Dr Ehirim made this claim following the petition the widely acclaimed winner of the February 25 presidential election Mr Peter Obi filed at the Supreme Court. Ehirim spoke to Umuaka Times reporters in Mgbako Ito polling unit Ibeakpu Autonomous Community on March 18, 2023 during the voting exercise.
According to Dr Ehirim who is a chieftain of Labour Party in the state, Obi is someone who would go to any length legally made possible to reclaim his mandate. He told the supporters of Peter Obi across the country not to fear but to have confidence, remain calm and prayerful until the mandate stolen by the APC is restored to the rightful owner.
On the Imo State House of Assembly election, Dr Ehirim expressed his joy over the orderly nature the exercise was following in the state especially in Umuaka Municipal Council.
Ehirim who tried to correct an impression when Umuaka Times asked him if he felt threatened by the emergence Imo "big boys" who are now joining Labour Party with the purpose of contesting for Imo governorship, refused to agree with Umuaka Times. "Those guys are not "big boys" there are not even heavyweights. They are the structure Labour Party wants to dismantle across the federation.
On the role played by the INEC chairman during the presidential election, Ehirim told Umuaka Times that both INEC and her chairman can never appoint a president for Nigerians.