TJ Ehirim salutes Obinwanne people.
2 min read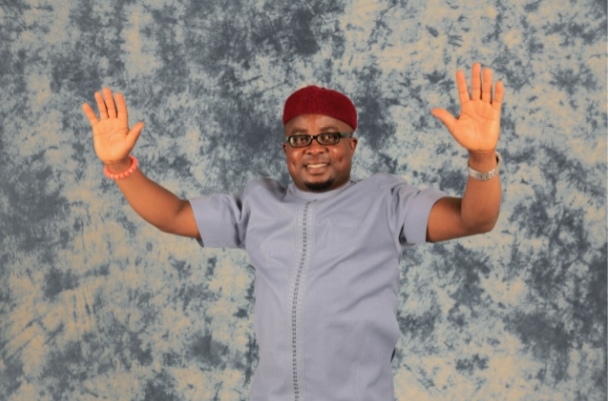 The youthful Imo State governorship hopeful, Dr TJ Ehirim has congratulated the people of Obinwanne Umuaka Autonomous Community for the accomplishment of yet another viable project, St Patrick's Catholic Parish Obinwanne. Dr Ehirim who described himself as a friend of many Obinwanne indigenes in Diaspora especially in South Africa, ascribed the success story of Obinwanne community to the royal capacity of HRH Eze Justin Uzoma Ezeala, the royal father of the community.
Ehirim who has a wide followership in Imo State in view of his political ambition to become the next governor of Imo State, described Obinwanne Umuaka Autonomous Community as a model for social developments in and outside Umuaka Municipal Council. In attesting to the benefits he has personally derived from Obinwanne community, Dr Ehirim confirmed to Umuaka Times that the late Professor JOL Ezeala whom he described as his leader and friend, gave him the endorsement letter which facilitated his sojourn outside the country over two decades ago.
On further notes and confirmations to Umuaka Times, Dr Ehirim disclosed that Hon Victor Ubasinachi Obioha was his benefactor in South Africa and equally used his benevolence to assist other Akalites in South Africa and beyond. Based on his laudable experience from Obinwanne people, the youthful politician called upon all Akalites irrespective of their religious denominations and variations to give Obinwanne community all the necessary supports they need to make their church stand firm.
While relating personally to Obinwanne "big boys" Dr Ehirim used the opportunity to thank those he described as his friends from Obinwanne which include Chief Charles Nwadike, Hon Victor Obioha, Hon Obinna Onuoha, Chief Kenneth Obioha, Mr Ogueri Obioha and Sir Sydney Okpoko.
Hon Alex Okey Agwubuo (Obi Ada Ada) also received a prominent mention in the press statement Dr Ehirim issued to Umuaka Times. He equally thanked Chief Celestine Agu, the Onowu of Obinwanne and Chief Jude Chukwuma Ezeala, the legal adviser of the community. Chief Choice Nwadike, Hon Obinna Onuoha and many more.
On his final note, Dr Ehirim also expressed his deep thanks to Chief Pedro Odoemenam and Hon Kingsley Odoemenam. He tasked other communities in Umuaka to always remember St Patrick's Catholic Church in their daily prayers. He finally announced an undisclosed sum of money as his personal donation to the Church project in Obinwanne.