Travelers complain over road blocks on Orlu Owerri Road.
2 min read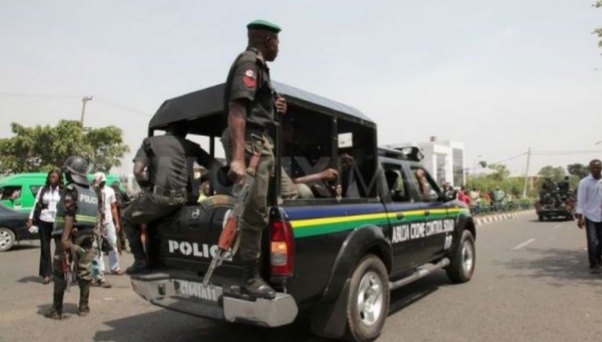 Travellers who frequently use the newly completed Orlu Owerri Express Road have raised an alarm over the heavy presence of military and police checkpoints on the road between Orlu and Owerri. The local affairs correspondent of Umuaka Times who visited the area last week observed that the trip from Orlu to Owerri had about 8 police check points, 2 military checkpoints and 1 VIO checkpoint as well as NDLEA officials who also have their own roadblock.
The worries raised by travellers over the various checkpoints on the road raised serious concerns about extortions and delay of their trips. At the military checkpoints, commuters and those in private cars are requested to alight from their vehicles and walk across the checkpoints no matter the time of the day or night or under the rain or sun.
Still talking about the issue of extortions, Umuaka Times, a couple of months ago was informed by some young boys from Umuaka community about the extortions they have suffered in the hands of the security agents either at roadblocks between Umuaka and Owerri or on patrol in Umuaka. The newspaper went further to investigate the claims and made its findings which happened to be true. In the story titled "Police arrest police over extortions in Imo," Umuaka Times newspaper observed thus: "A combined team of police men, NDLEA and National Security and Civil Defence Corps NSCDC, has been arrested for extortions amounting to millions of Naira. A petition the Imo State Police Command received from a victimized member of the public alleged that the sum of N360,000 meant for his school fees was illegally deducted from his account by the team through the help of a POS operator. The Imo Police Commissioner, Mohammed Barde while addressing the press on the matter, disclosed that 3 NDLEA operatives, 2 officials of the Nigerian Security and Civil Defence Corps, a police inspector and some other operatives and being investigated for this crime."
A commuter who spoke with Umuaka Times on the condition of anonymity last week, lamented how he missed his interview appointment recently after he was stopped and delayed for long by the several checkpoints on Orlu Owerri Road.
"When you reach the military checkpoint which you must not be in the vehicle to pass, you are then stopped again by either NDLEA officials or another combined team or regular policemen. This is becoming unbearable to us."
For now, it appears that the roadblocks between Orlu Owerri Road will continue as Christmas is fast approaching. The only solution to avoid such delays is for those who use the road to always go along with their ID cards and other necessary documents and avoid anything that may look incriminating while on transit.