Fuel sells for N720 a litre in Umuaka.
2 min read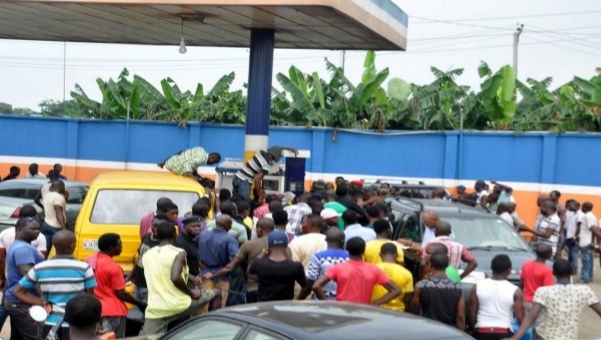 The cost of goods and services in Umuaka Municipal Council have continued to jump up due to the unofficial rise in the pump price of premium motor spirit (PMS) otherwise known as petrol in the famous Imo community. A survey conducted in the community a couple of days ago by Umuaka Times showed that the rise in the pump price of fuel has affected the cost of goods and services in the community.
The survey shows that all the filling stations in Umuaka town now sell fuel at the unbelievable cost of N720 per litre as against Owerri where it is sold for N700. Although the official pump price of fuel according to the Federal Government statistics is N600 but recent events across some parts of the country have made it impossible especially in the Southeastern part of the country to sell for N600.
Umuaka community which is noted as the fastest developing town in Imo State is worst hit in terms of the rise in the cost of living. For now, one hardly gets a commercial motorcyclist who can carry a passenger for N300 in a very short distance of less than 10 minutes. From Afor Umuaka to Nkwo Ikpa area is about N600 or more, not to talk of Ekwe or Amandugba, Umuele and other areas. A commercial motorcyclist who gave his name as Paul, told Umuaka Times that nobody should blame them for the increment. According to him, "Most of the times, what they sell for us at filling stations as one litre is less than one litre. Do you know how many litres of fuel we burn daily while doing this work?"
It is known that when the government adjusts the pump price of fuel, it affects every other aspect of the economy. This is what is now happening in Umuaka community as the people are now helplessly looking and hoping for a solution. Perhaps things will either get better or worse as Christmas is fast approaching. Only time will tell for those living and doing their businesses in Umuaka.