Tribute To My Mother Mrs Helen Onyemepu.
3 min read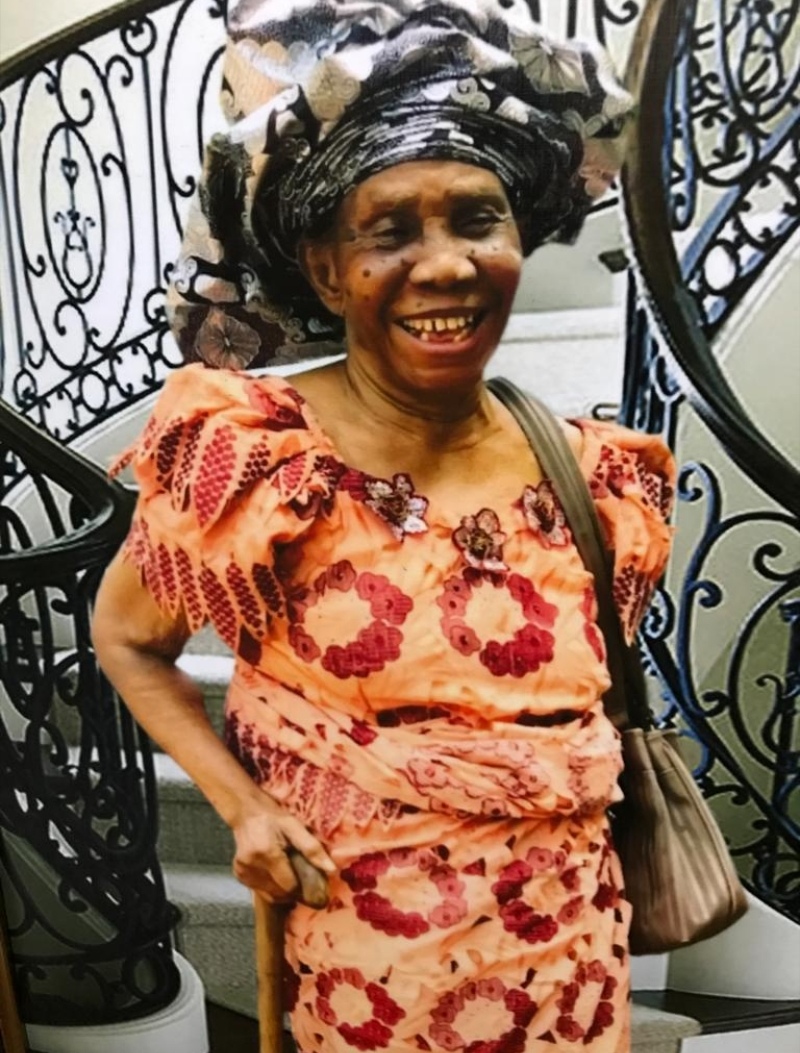 "I AM GOING TO WHERE NONE OF YOU WILL FIND ME. LOVE ONE ANOTHER IN EVERY CHANCE YOU GET
WEEP NOT FOR ME BUT FOR YOUR SELVES. MY WORK ON EARTH IS DONE BE THANKFUL THAT YOU ARE HERE TO WITTINESS THE GOOD BYES TODAY. THANK YOU FOR COMING TODAY."
Fill in the beginnings and the ends, LATER if you can because: I am yet to understand what death is all about. To know that some day we will not see our loved ones again here in the land of living forever and ever will always come as a surprise to me and in despair. No amount of understanding or preparation is enough to let go. The God that gives life has called Mrs. Helen Onyemepu back home therefore, we must try to endure the end of her life as painful as it may seem to all of us. Therefore my Mother, I am today to pay my respect by stating for the most part, I will definitely miss greeting you:
GOOD MORNING MAMA. GOOD AFTERNOON MAMA. GOOD EVENING MAMA
GOOD NIGHT MAMA. TODAY I AM SAYING GOOD BYE MAMA UNTIL WE MEET AGAIN MA. GOOD BYE AND DO NOT TURN BACK. FAIR WELL FOR EVER MY LOVELY MOTHER UNTIL WE MEET AGAIN, AMEN, AMEN AND AMEN.
Mama was a woman of honor and integrity, very authentic in nature. She was very kind, honest, and straight forward. She was very gentle, very accommodating, she was sincerely a gentle soul and she placed God at the center of her life. How can I describe mama a woman whom I found no fault whatsoever. I simply called her an incredible mama. She was especially favored by GOD because while she suffered some losses in her life in the eye of human being, she was blessed and loved unconditionally by her remaining daughters and family.
Most importantly, she was adored by her grandchildren especially with an exceptional love from her grandsons. Mama received a special total blessing from her grandsons as they made every effort to fulfill that void in her heart that she missed from her very own sons at her husband's house. "GOD granted her happiness."
Mama was a woman who received a greater love from both her children, grandchildren and great grandchildren. She was able to hold most of her generations in her arms as they were born; (such brought her an everlasting peace). Mama, we cannot say goodbye yet but for now rest well until we meet again.
My mother also thought me to keep my GOD" at the center of my life at all times above human being and earthly things of the world. YES. You were absolutely correct and right. Because Knowing GOD AND ACCEPTING GOD IN OUR LIVES IS THE KEY TO PEACE, SUCCESS AND A HAPPY LIFE) Thank you for being a great teacher in my life mother. From my heart and on behalf of my children and my grandchildren, I am saying to you thank you very much for being my mother and the blood of the extended generations in my own family. May your soul and all the departed souls of your children Rest in Peace AMEN, AMEN, AND AMEN. FELICIA U. WILLIAMS, AKANNO, ONYEMEPU. ALL WELL REPRESENTED. AMEN.