"Why I support Peter Obi." Chief Solo Orjiwuru.
3 min read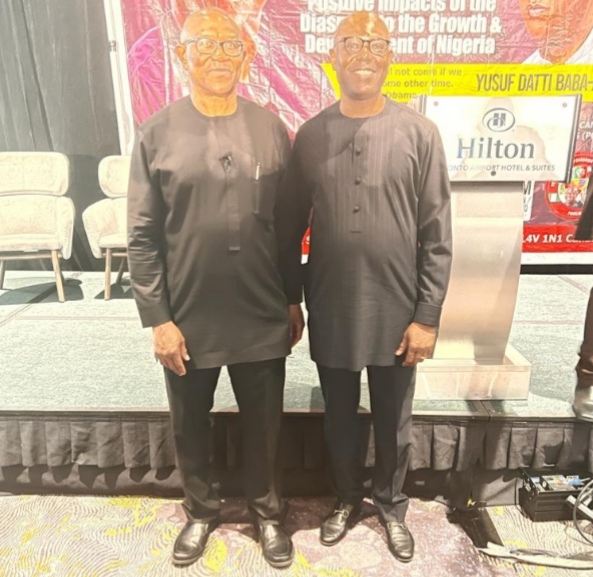 The principal consultant Chief Solomon Orjiwuru of Solomon Orjiwuru Law Office located at 1183 Finch Ave W, North York, Ontario M3J 2G2 Canada, in this brief interview he held with the Umuaka Times correspondent in Canada, explains why he is a great supporter of Peter Obi. 
Excerpts:
Good afternoon sir. You were at the tall hall meeting held for Peter Obi last week, you did not only dress like him but you took some photos with him. Why do you have this immense support for Obi?
I pledge my support and loyalty for Mr Peter Obi, because of his past records and he is the best and more qualified candidate that can take us all out from this shackles we found ourselves in.( Good Governance is what Nigeria and Nigerians need at this moment anything less we are doomed.
Can you give more details sir?
The long-suffering Nigerian masses are desirous of a rebirth of sorts and Peter Obi embodies that vehicle of change and paradigm shift.
What type of a leader do you see in him?
In him I see a selfless leader who clearly has all that it takes to turn the country around and put it back on a path of growth once again. He is smart, savvy and has the requisite experience having held the reins of power and emerged incorruptible. With developed political beliefs in personal responsibility, sound economy management and small government that have remained almost eerily consistent for decades, I believe that he is the right person to take the reins of Nigerian presidency at this time.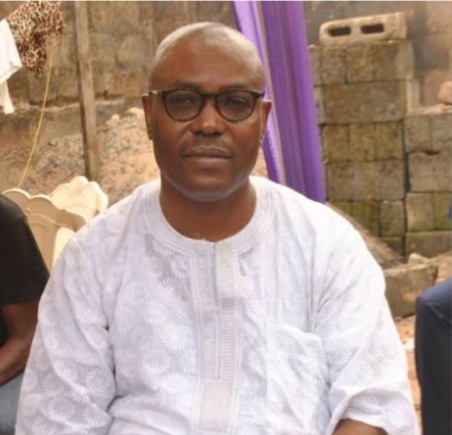 Tell us how Nigerians received him in Canada?
Peter Obi was enthusiastically welcomed to Toronto, his first leg of North American tour to engage Nigerians in the Diaspora.
How would describe the event?
I have attended so many political rallies and heard so many Nigerian political and businessmen address Nigerian Diasporan community before but nothing like what I witnessed in the rousing reception Obi received. For the first time.
How please?
I saw people from different ethnic groups united in a common cause and ready to answer a call to action from a principal that is steering a new brand of people-centred politics in Nigeria. His message resonated with the Diasporan communities who are willing to contribute their quota in ensuring that Peter Obi is elected the president of Nigeria come 2023. I am convinced that the Obidient Movement is organic and real despite what the commentarial says to the contrary. The fact that the old guard is running scared is exemplified by their increasingly vociferous attacks on Peter Obi and his nascent movement which is indicative of the success the Obidient Movement has achieved so far.
Where do you think Nigeria will be in the comity of nations if Peter Obi becomes the President? Will Nigeria's image be redeemed?
Nothing answers these questions more than what I heard Mayor Patrick Brown of Brampton, Ontario, Canada say about Obi while welcoming him to Toronto. According to Mayor Brown, "I know when you [Obi] are successful, Nigerian is going to be a destination…to invest, to help grow businesses".
So what do you make of the speech?
This is a clear indication that Nigeria will once again take its pride of place in the world and the international community will be willing again to invest in the country once a capable hand like Obi takes the reins of power in Nigeria come 2023.
Thanks a lot Chief Orjiwuru.
Thank you Umuaka Times.