Amiyi born Akalite ordained a priest in Edo State.
4 min read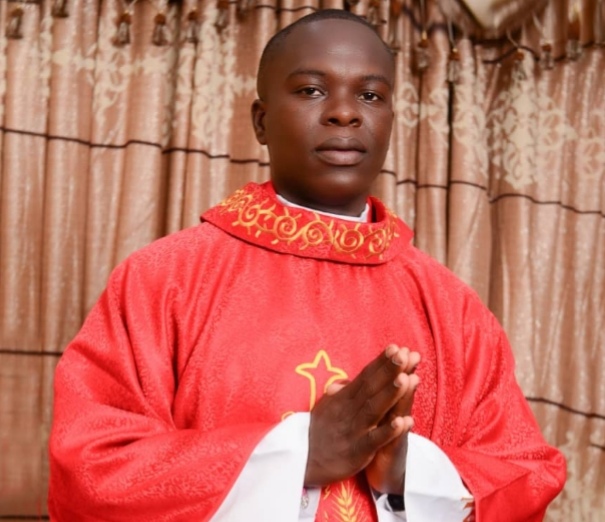 The Amiyi Akah Autonomous Community recently added another Catholic Reverend Father to its long list of reverend fathers. The newly ordained Amiyi Akah born Rev Father Emmanuel Egejuru joined the divine list of Amiyi born priests a couple of weeks ago. It can be recalled that precisely on Sunday 10 September 2023; Father Emmanuel Egejuru celebrated his first Mass as a Catholic priest at St Paul's Catholic Parish Amiyi Akah. Umuaka Times gathered that the first Mass of the newly ordained priest was something the Amiyi Catholic community did not take for granted spiritually. The community came out in her large number to be the partakers of the first Mass and the first blessings offered by Father Egejuru.
In a brief interview with Father Egejuru last week, he confirmed to Umuaka Times that the journey to priesthood has "not been easy but God has been there for him all through the journey".
The priest in his message to Umuaka Times totally attributed the success he had achieved in becoming a priest to the total will of God. Hear him again. "I could see the hand of God all through the journey because many things happened to me. During my years in the seminary, I lost my father while I was in philosophy 2 and then lost my mother during my one year pastoral assignment. I lost my parents the same date, the same month but different years, 2017 and 2020 respectively".
The journey of Father Emma as he is fondly addressed by loved ones to serve God started as a young altar boy at Domicile Parish in Benin (Holy Cross Cathedral). In his words, Father Emma disclosed that "As a young altar server, I was inspired by the life of some priests I encountered and I was so much happy serving on the sanctuary with them. So for me, the only dream was to continue serving God on the sanctuary and become a priest later in life".
For those who did not know, it took the young priest a total of 10 years to become a priest; for a compulsory one year program the then younger Emmanuel Egejuru went to St. Paul's Minor Seminary Benin City, from 2013- 2014. He then proceeded to St. John of the Cross (Spiritual Year) Ekpoma, but resident at St. Albert the Great Major Seminary Idowu Offoron, Abeokuta. "We were the 1st set to use St. Albert the Great Major Seminary as a Spiritual year Seminary from 2014-2015".
For his degree courses on Philosophy and Theology, he attended the Seminary of All Saints, Uhiele Ekpoma, from 2015 – 2023 and the rest is now a riveting history centered on the making of a new Catholic priest.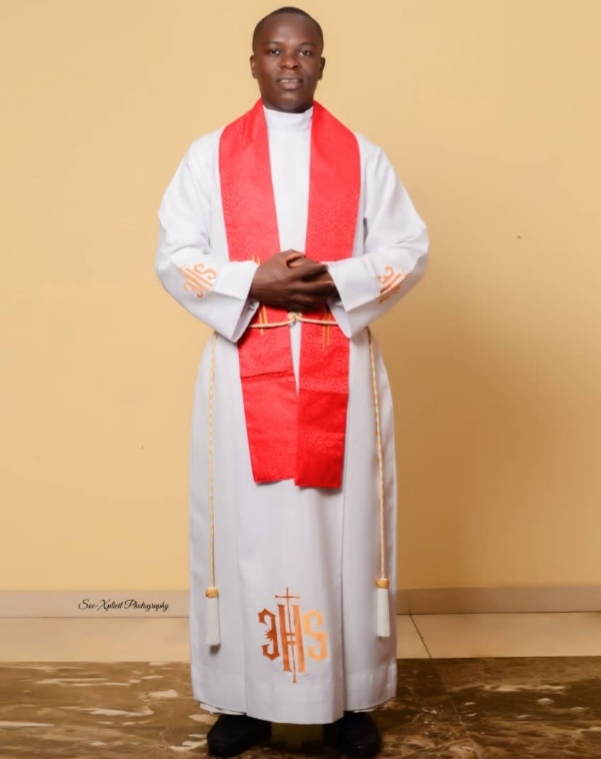 While expressing his joy over the new spiritual terrain he has identified himself with, Umuaka Times was reliably informed by the priest himself that on the day of his ordination "I was very happy that finally I was found worthy to become a Catholic priest. Although, I would have been more happier if my parents were alive to also witness this great day of my life. The feeling that day was natural, so joyful, I could say at last, the journey of ten years has come to a fruitful end".
Father Emma thanked all those who through one way or another created deep positive impact on his journey to serve God. "Am grateful to God who has called me and has been strengthening me all through the journey. I am also grateful to my Archbishop who found me fit and ordained me. I am grateful too to the entire priests I worked with and encountered during my different apostolic works. The rev. sisters I also encountered, my Domicile Parish, my home parish and the entire people of God for their prayers, advice and support, may God bless you all."
On the task ahead of him, Father Emma confirmed to Umuaka Times that the challenges of today's priests are much and there is a lot of work to be done considering the fact that the situation of Nigeria is getting worst each day. "As a Catholic priest, I woo the people of God, my continuous prayers, no matter how bad the country is, we still need prayers, because, there is nothing God cannot do. I woo the people of God with the truth".
Continuing on his sermon, "Christ says, I am the way, the truth and the life. I represent Christ among the people of God, so I must speak the truth, stand on the side of truth and always speak against evil when I can".
In his conclusion, Father Emma puts it thus: "I also owe the people of God service. I have been called to serve God and His people through the different sacraments of the Church. Service entails many things, from offering Masses for both the living and the dead on daily basis, expressing God's love to His people, always available for the people of God, always praying for them, and always seeing how we can be of help to both the poor and the rich."