Favour Awuzu issues vote of thanks.
1 min read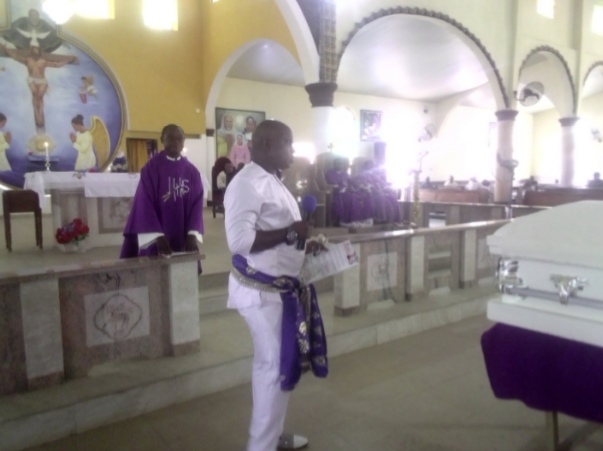 The first son of the late Nnaoma Damian Stanley Awuzu, Dr Favour Awuzu has issued a vote of thanks to all the people who came to stand with the family before, during and after the burial of the patriarch of the family Nnaoma Damian Stanley Awuzu. In a moving speech delivered by Dr Awuzu, an American based military strategist with a doctorate degree from Walden University on Public Policy and Administration with special emphasis on Terrorism, Peace and Mediation, spoke on a range variety of issues. He first admitted that those who had left their different activities of that day to come and stay with them have demonstrated what he called Agape love towards their family.
Speaking further, the multi chieftaincy title holder specifically thanked the parish priest of St Joseph's Catholic Church Isiozi- Akah, all the parishioners, Akalites and non- Akalites in America as well as different organizations and individuals who have so far reached out to the family from the day the death of his father was announced till date.
Awuzu finally asked God to guide and protect all the persons and groups who have identified with the family in one way or another since he lost his father. He also appealed to the congregation to always remember the family left behind by his father in their daily prayers.
Dr Favour Awuzu is the president of Umaka union in the United States.