Fr Eburuaja marks 10 years of priesthood with prayers.
3 min read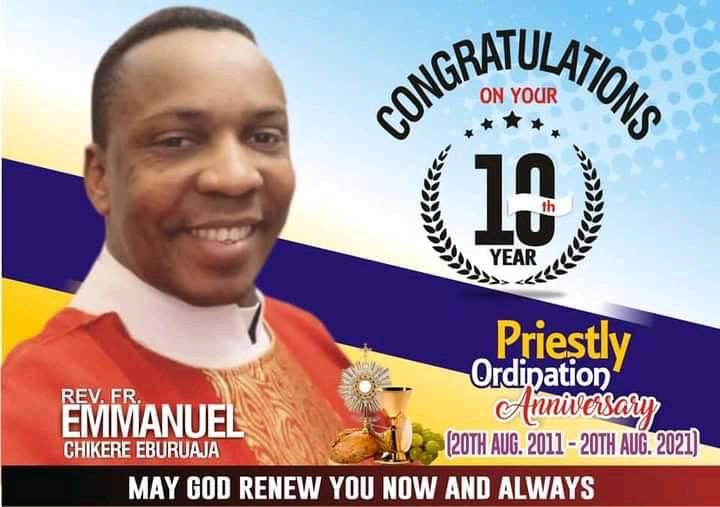 The Mgbe born Catholic priest and educationist, Rev Fr Eburuaja Emmanuel C.
has marked his 10 years  anniversary as a Roman Catholic man of God. In a message the youthful priest sent to Umuaka Times last week, he expressed his deep happiness and appreciation to God for giving him the opportunity to mark his first decade as priest against all odds.  Father Eburuaja who holds the chieftaincy title of Father Di Oha Mma 1 of Mgbe, is currently  at St Joseph's  Catholic  Church Amanator.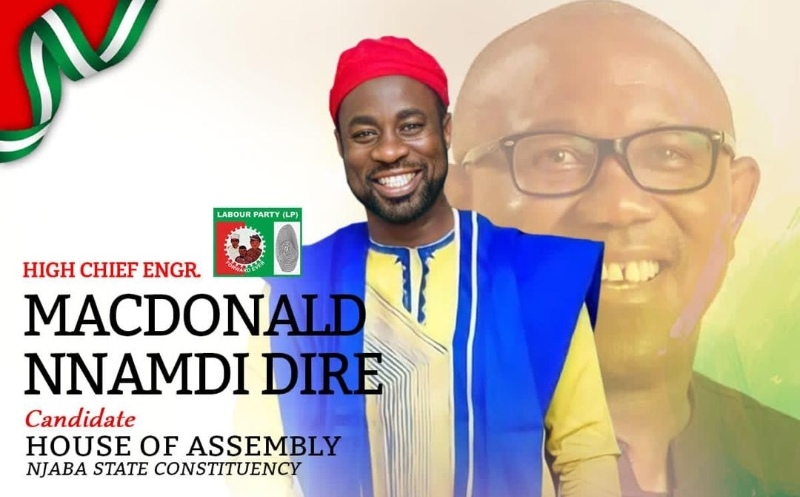 In a press statement issued last week, which a copy of it was made available to Umuaka Times,  in commemoration of his 10th anniversary, the reverend gentleman wrote. "10 years already gone, 20th of August 2011-20th of August 2021. God has been very faithful to me. IN MY WEAKNESSES, God has proven to be God to me. God I can't thank you enough for your faithfulness to me."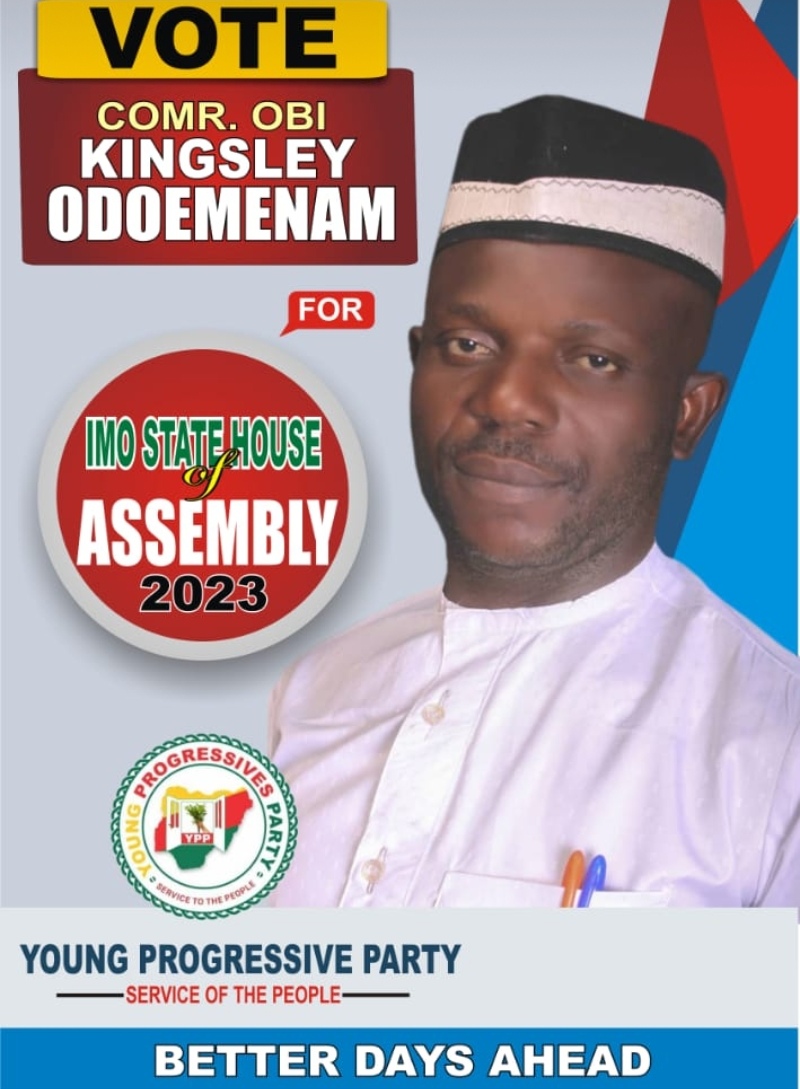 It can be recalled that Reverend Father Emmanuel Eburuaja did his apostolic work in Umuaka and ended up being posted to St Mary's Catholic Church Umuaka after his ordination. As he was the parish priest of St Mary's Catholic Church, he was also the principal of Sancta Maria Secondary School, both in Umuaka Municipal Council. Eburuaja has also served as parish priest of St Joseph's  Catholic Church Ugbele Akah and a priest at the Holy Trinity parish, Hungary.
Last week, Umuaka Times Institute, the whatsapp group of Umuaka Times newspaper was flooded with congratulatory messages from friends of the amiable priest. The unstoppable flow of congratulatory messages for the reverend gentleman kicked off the moment Umuaka Times posted the news as a breaking news. In his response to the development,  the priest appealed thus. "And to you my beloved friends who have tolerated me all these years in my weaknesses.  May God bless you all."
Despite all Eburuaja did in Umuaka during his time, Umuaka Times observed that he still wonders and asks Akalites to tell him what he did for Umuaka people for them to embarrass him with so much love and cordial relationship. He has always said that he was doing his normal job and nothing extraordinary.  He ended his message by asking Christians to continue praying for him to become a better priest. "Please continue to pray for me so that I may become a better priest. To all the people I have  offended in one way or the other, please Imam sorry. Please forgive me and I promise to be a better priest  from today by the grace of God. Mother Mary please intercede for me."
On those who have helped him on one way or the other, the Father Di Oha Mma wrote, "I can't forget all that have helped me in one way or the other, both as a seminarian and as a priest, you are all in my prayers today. Please God, to my parents and all my friends, please, grant eternal rest.
God bless you all. I AM SORRY FOR MY WEAKNESSES."