"How I discovered Chiamaka." Fr. Eburuaja.
7 min read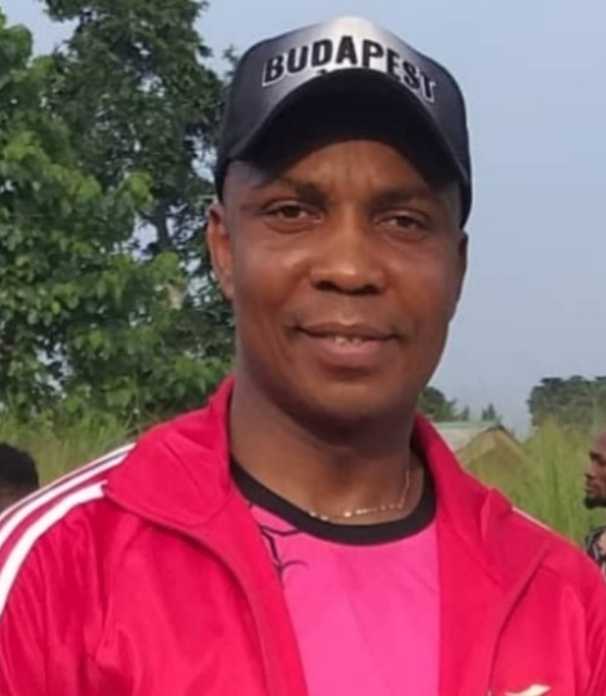 Rev Father Emmanuel Eburuaja is a name that rings bells in Umuaka and Imo State at large. He had been the principal of Sancta Maria Secondary School in Umuaka where he made a lot of impact and disciplined the students seriously. He discovered their talents and harnessed them to national and international limelight. In this brief interview, the priest spoke on how he discovered Chiamaka Cristabel Okwuchukwu and others. 
Excerpts: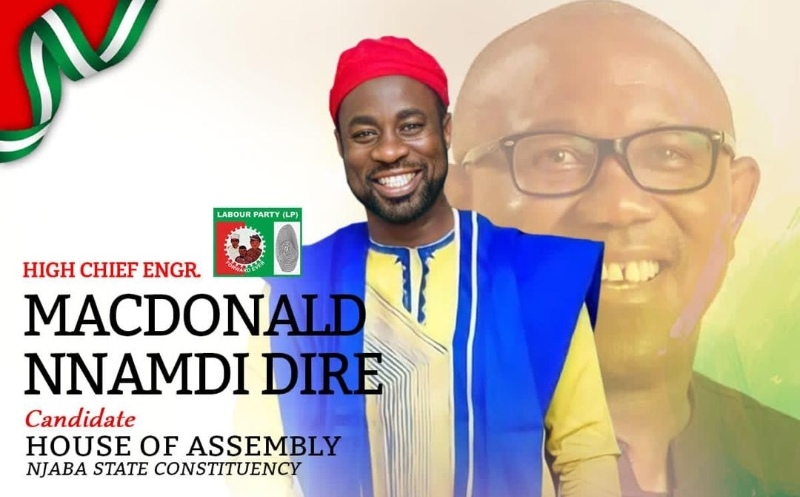 How did you discover Chiamaka Cristabel Okwuchukwu?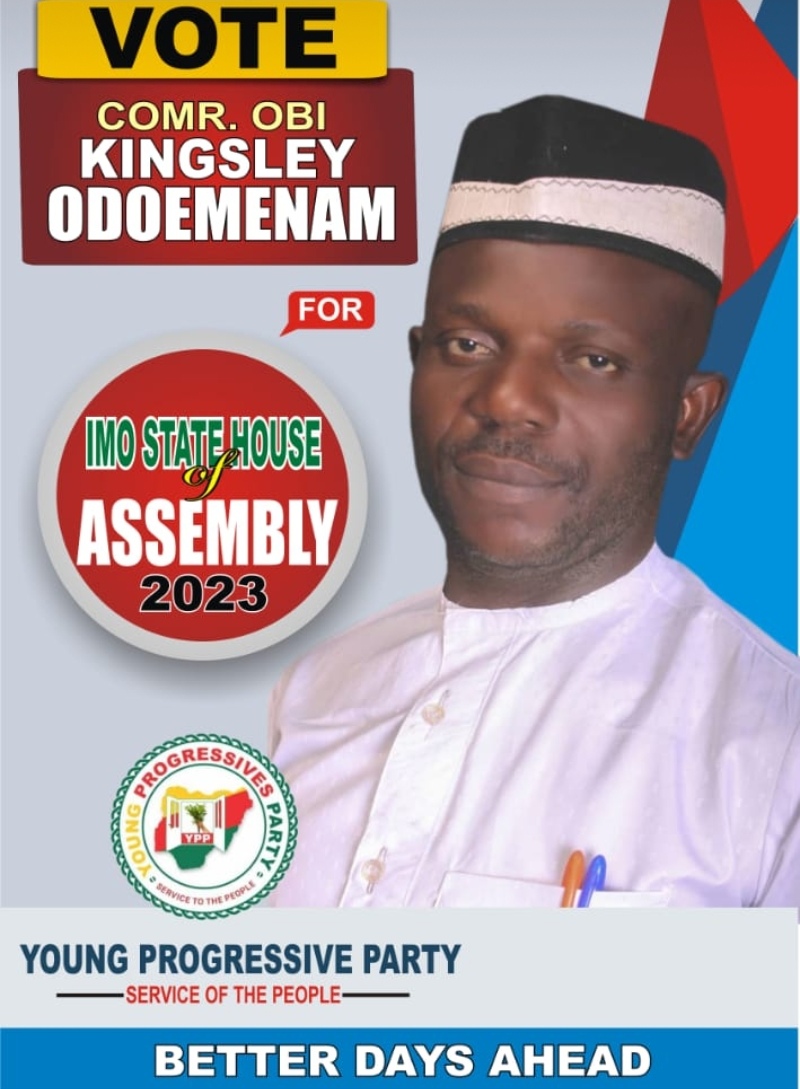 I discovered her when I played a friendly match with Technical Secondary School Umuaka. She was a terror to my school team. Though we won them but it was an uphill task.
So what happened thereafter?
After the match, I called her to know if she would love to come to Sancta Maria. She said yes but that her parents cannot afford the school fees of Sancta Maria. I laughed because I have made up my mind to give her scholarship in Sancta Maria Secondary, where I was the Principal then.
What was your reason for asking her to come to Sancta Maria?
My reasons for calling her to Sancta Maria was because I was optimistic that she will shine in Sancta Maria Secondary School since I play friendly match more than any school in Imo state. In Girls Secondary Technical School, I felt that her talent will be hidden and eventually die. Again I was more willing and able to help her more as my student.
Did you ever meet her parents to hold further talks?
Yes I did. After my discussion with her, I drove to their family one night. I met with her parents who reluctantly agreed but later became very enthusiastic why they saw the exposure I was giving to her in Sancta Maria.
Did you check her performance as a student at technical school?
When she was in technical, I heard that she rarely loved going to school. I understood what not having an O' level Certificate meant for a footballer. I was making her to be in school because in Sancta Maria, you can't miss school unless you want me to kill you.(General laughter).
What about the scholarship?
To cut it short, I gave her scholarship and she eventually took her WAEC in Sancta Maria.
How would you describe her journey as a footballer?
Her real journey as a footballer I would say started fully in Sancta Maria. In Sancta Maria, my rules were that the students must play at least two or more friendly matches every term. So in a year, we must play more than six to 9 friendly football matches for our both male and female teams. However, it was capital intensive but I was hopeful that one student of Sancta Maria will play for Nigeria one day.
How are you able to discover all these stars at their tender ages?
To discover their talents, I employed external coaches for my male and female teams. And I was in all their trainings and matches. I do the training myself sometimes. I knew all of them by names and their abilities. I knew their straight and capabilities as my players each.
Waow! That is incredible. Can you explain further?
I knew when any of them can come into a match and the wings that suit any of them.
How many matches did your teams lose when you were the principal at Sancta Maria?
(Laughs) As a principal in Sancta Maria Secondary, from 2012 to 2018, I never lost any match. It is on record. We remained the champions in both male and female teams in Orlu Diocese and beyond. It was during this time of training that I started picking them up and encouraging them to play.
Were you doing all these alone?
No. I also had teachers who were in charge of the different teams. Sir Chimaroke Ihentuge was the teacher coach for the female and Sir Chibuike was that of the male team. They were reporting directly to me. Nothing was lacking for the training of both teams. I spent a lot of money in buying footballs and other things but there was no regret because I had a futuristic aim.
How can you describe their trainings?
I spoke to them one on one. We did training on class board and at the field too.
You seem to love football so much?
I love sports. It was not only football. In all secondary school sports and athletic events in Orlu and the state, we took the first positions. The volleyball team that represented Imo state few years back was my boys. I taught them how to hold the volleyball before I called a coach from the state to be coming to train them. My brother, I spent a lot in sports.
Were you able to discover other hidden talents in Chiamaka and Onyekachi Durugbor?
For your information, Chiamaka and Onyekachi are also very good in 100m and 200m races. This is the secret Nigeria did not also know about them.
Can you talk about these two great footballers a little?
As a matter of fact, in 2014, when Sancta Maria won the Gold Trophy of the Diocesan Secondary School League, Onyekachi and Chiamaka scored the winning goals respectively in male and female categories. For Onyekachi Duruogbor, he was a good player but had no energy at all. But because I do stay in their trainings, I called him and told him to start working on his stamina and energy.
Onyekachi cannot play more than 20mins in a matche then. But I knew he had the skills. I started working on him. I flogged him, to the amazement of all, by his SS2, he started playing full time in matches. One thing I loved so much about Onyekachi and Chiamaka is that they were determined players and they follow instructions.
Please tell us more.
Just like Chiamaka, after her SS3, I was then assisting them. For Onyekachi, there was a time I was his only hope. He comes to my office to collect transport to go to Owerri to train in his team. His football boat, I was providing for him.
Please give details.
The first football clip of Onyekachi, when he was looking for international clubs, I did it for him. I called the video man and I sponsored it. However, he was an obedient boy to me. He was determined to play football. Ask the father of Onyekachi, if he will remember, you will be shocked to know how much I spent or I paid into the account of Onyekachi for his use then to build his bank statement for his travel then.
Did his family members know his ability then?
By 2013 to 2016, even his family members, didn't believe so much in him but I did. Thus I know him very well. I was virtually his sole sponsor. He was a good boy and I loved him.
How do you feel seeing these your children today?
Hahaha, whenever I see them, smiles feel my heart because I knew when they were nothing. It is a great joy for me. I feel consoled for all the sacrifices and resources I spent in those days. I am very proud of them. I shout "that is my boy. That is my girl". I am happy to be part of their success and destiny. For me seeing them is a dream come true. My brother, I am overjoyed and I pray for their successes. So happy to have produced national figures.
How did all this your love for football start?
I love Umuaka so much, so I wanted to see how I can give back to Umuaka the love they have shown me. It was my experience and involvement in football as a principal and my days in Umuaka that led me into having a football club today, Fr Eburuaja Football Club in Umuaka. In those days while living in Umuaka as a principal of Sancta Maria Secondary, I discovered that there were many players in Umuaka that were moving about. And their talents were dying with them. Thus I decided to form a football club to help the sons of Umuaka. I really wanted to form both female team also but sponsorship is my problem.
Who are the next stars to watch in your team?
In the moment, I have some players that have been picked to play in the 6 Aside World Cup that is coming up next year. By the grace of God, they will be called to camp by September next month.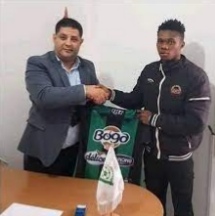 Finally how is the Eburuaja FC doing?
So far in terms of achievements, we are a registered professional club in Imo state. We took 3rd positive in the mock championship in Imo State last two years. By the grace of God, we shall be playing in the National State League this season. Maybe this month of August or September 2022. We have been able to get national and international recognition in Nigeria. My club is known in the Nation.
What are your limitations?
My only limitation is that I have no sponsorship for now. I am calling on Umuaka sons and daughters to assist me to help these boys in life. My club mission, is a kind of evangelization through sports. May God help us all.
Thanks a lot Fr Eburuaja.
Thanks too.