Leeds United FC on top chase for Daryl Dike.
2 min read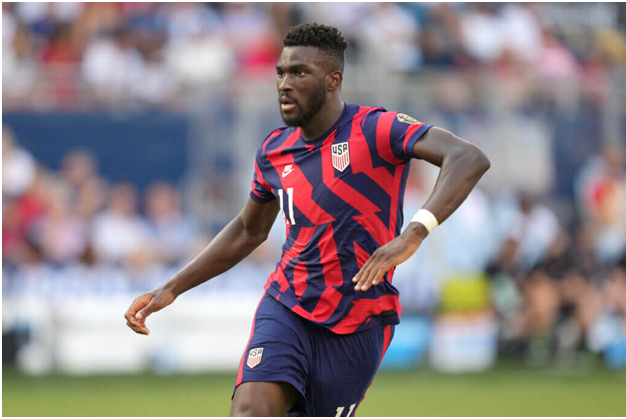 From the recent time, it appears that Umuaka young stars have found an amazing love and social penetration in Leeds, the largest city in West Yorkshire England. A couple of weeks ago, Umuaka Times reported the story of Mr Kingsley Duru who made a first class in law at the famous Leeds University. In less than one month, there is yet a bigger news from the same city involving another young Akalite. Daryl Dike, a top rated international footballer and a firebrand American Akalite is holding talks with Leeds United FC on a big time transfer deal. Umuaka Times gathered that Dike who has been described by several international media bodies as an American powerhouse will leave his Orlando City FC and move back to the United Kingdom if the deal is concluded this summer.
Quoting from a news report which emerged last week, Umuaka Times gathered that £18m seems to be the real deal Leeds will offer for the signature of Dike but for the main time, Leeds is currently negotiating only a loan deal with the American powerhouse.
Recall that Dike spent a period of six months with Barnsley on a loan deal in the last season where he put up an excellent performance by scoring 9 goals in 21 matches during the championship. In the past, Dike had played with the youth team of Oklahoma Energy and later switched over to Virginia Cavaliers in the University of Virginia.
Today, Dike is a member of United States national football team and from the indications that emerged early in the year 2021, Daryl Dike became the beautiful bride of top European clubs like Chelsea, Manchester United and Tottenham,