Local politicians woo voters through oghu events.
2 min read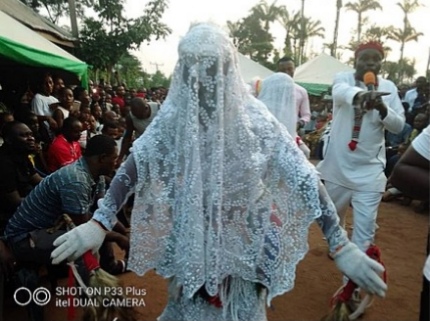 Local politicians in Umuaka and other communities who celebrate the famous Oghu festival have now devised a new approach in wooing voters in their communities. Just last week alone, two frontline contenders for Imo State House of Assembly in Njaba LGA, Hon Ugo Kingsley Odoemenam and Hon Nnamdi McDonald Dire of Youth Progressive Party and Labour Party respectively, sponsored and appeared at some Oghu events where they used the opportunity and formally presented themselves to their communities. The contenders were also reported to have supported both the dancers and organizers of the different oghu events with some cash gifts and drinks.
Umuaka Times gathered that in every oghu event the politicians respectively went to last week, spectators and party supporters hailed them and showed their love for their candidacies.
An Oghu Head, (Onye Isi Oghu) who spoke with Umuaka Times on the subject and pleaded that his name should not be put in print, described the move by the politicians as a welcome development. He went further and extolled their intentions to use the famous oghu festival as a familiarization tour in order to boast their chances."You see, campaigns have not started and they will not fold their arms and wait for the day campaigns will start. What they are doing now is to familiarize with their people through oghu culture."
Further inquiries by Umuaka Times showed that the use of cultural events and festivals by politicians to get across to the grassroots, is not only common in Njaba but in other local councils where oghu festival is a part of their culture.